Main page content
Profile Photo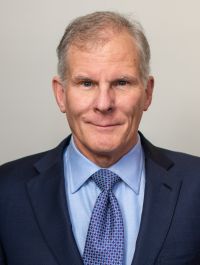 Appointed by
Governor Abbott
STUART W. STEDMAN, Houston, Texas, was appointed to a six-year term on The University of Texas System Board of Regents to end on February 1, 2027, by Governor Greg Abbott in April 2021 and was confirmed by the Texas Senate on May 21, 2021. 
Mr. Stedman is President of Stedman West Interests, Inc. He has served as Chairman of the Texas Higher Education Coordinating Board. He is a member of the State Bar of Texas and serves on the Caesar Kleberg Wildlife Research Institute Advisory Board and the U. T. System Chancellor's Council Executive Committee. He has been involved at The University of Texas at Austin as a member of U. T. Development Board, the Advisory Council of the Thomas Jefferson Center for the Study of Core Texts and Ideas, and the Blanton Museum's National Leadership Board. He is a former Chairman of the Liberal Arts Advisory Council. 
Mr. Stedman received a Bachelor of Arts, a Juris Doctor degree, and a Master of Business Administration from The University of Texas at Austin.  
last updated June 3, 2021