Main page content
Profile Photo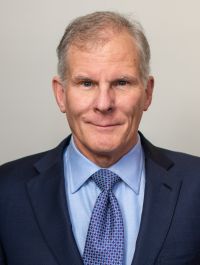 Appointed by
Governor Abbott
STUART W. STEDMAN, Houston, Texas, was appointed to a six-year term on The University of Texas System Board of Regents by Governor Greg Abbott in April 2021 and was confirmed by the Texas Senate on May 19, 2021.
He is the President of Stedman West Interests, Inc., a family investment office with interests in oil & gas, ranches, urban real estate, and financial assets.  
Regent Stedman serves as a member of the Board's Academic Affairs Committee, Facilities Planning and Construction Committee, Finance and Planning Committee, and Health Affairs Committee. He also serves as a member of the University Lands Advisory Board.
Mr. Stedman served as Chairman of the Texas Higher Education Coordinating Board from 2019 to 2021 and as Vice Chairman from 2017 to 2018. He has been involved at The University of Texas at Austin as a member of the Development Board; member and former chairman of the College of Liberal Arts Advisory Council; member of the Longhorn Foundation Advisory Council; member of the Jefferson Center for Core Texts and Ideas Advisory Council; member of the U. T. Campaign Ambassador Committee; and member of the Blanton Museum National Leadership Board. Mr. Stedman is a member of the U. T. System's Chancellor's Council Executive Committee.  
Mr. Stedman has been involved in numerous charitable organizations. He is a trustee of the Stedman West Foundation and a trustee of The Higher Education Foundation. He is a former trustee of Texas Children's Hospital and the Museum of Fine Arts, Houston, and served as a member of Houston Methodist's Research Institute Board. He is also a graduate of the Leadership Houston program and a Texas Lyceum alumnus.  
Mr. Stedman has been an active and passionate participant in wildlife research and conservation. He has served as a member of the Advisory Board of the Caesar Kleberg Wildlife since 1992 and he was Chairman of the Operation Game Thief Committee from 1991 to 1997. He was awarded the Texas Outdoorsman of the year in 2009, the Conservation Committee Award by the Daughters of the American Revolution in 2021, and the Harvey Weill Sportsman Conservationist of the Year in 2014. He has authored several articles and given multiple presentations about white-tailed deer management in Texas.  
Regent Stedman received a Bachelor of Arts in Plan II, a Juris Doctor degree, and a Master of Business Administration from The University of Texas at Austin. He holds a license to practice law in Texas (inactive status).
 last updated June 30, 2021