Main page content
Profile Photo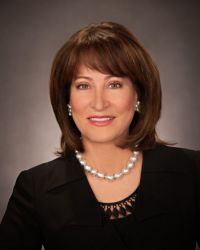 Appointed by
Governor Perry and
Governor Abbott
JANIECE LONGORIA, Houston, Texas, was appointed to a six-year term on The University of Texas System Board of Regents by Governor Greg Abbott in January 2017 and was confirmed by the Texas Senate on February 7, 2017. She previously served on the Board from 2008 to 2011.
Ms. Longoria was elected Vice Chairman of the Board on April 2, 2019 and was re-elected as Vice Chairman on June 2, 2021. She is Chairman of the Finance and Planning Committee and serves on the Academic Affairs Committee; the Audit, Compliance, and Risk Management Committee; the Health Affairs Committee; and the System Review and Structure Task Force. She also serves on the UTIMCO Board of Directors. She previously served on the Special Advisory Committee on the Brackenridge Tract and the M.D. Anderson Services Corporation Board of Directors. 
She is an honors graduate of The University of Texas at Austin and received her J.D. from The University of Texas School of Law. She is also a Founder of the Center for Women in Law at The University of Texas School of Law.
She is the former Chairman of Port Houston. After serving a total of 16 years, including 6 years as Chairman, she was term-limited after January 31, 2019. She previously served on the Board of Directors of the Houston Division of the Federal Reserve Bank of Dallas, and on the board of Superior Energy Services, Inc. based in Houston.
Ms. Longoria has received numerous honors and recognitions for her community, industry, and board service, including the 2017 Maritime Person of the Year from the Houston Port Bureau, the Distinguished Alumnus Award from The University of Texas, the President's Citation from The University of Texas, The Outstanding Alumnus award for public service from The University of Texas School of Law, the Sandra Day O'Connor Award for Board Excellence, the Female Executive of the Year Award from the Houston Hispanic Chamber of Commerce, and was inducted into the Hall of Fame by the Greater Houston Women's Chamber of Commerce. She was named a Yellow Rose of Texas by Governor Abbott in 2017 for her public service and has received other recognitions for service and philanthropy too numerous to mention.
last updated October 25, 2022