Main page content
Profile Photo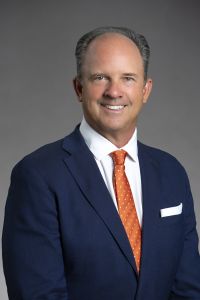 Appointed by
Governor Abbott
ROBERT P. GAUNTT, Austin, Texas, was appointed to a six-year term on The University of Texas System Board of Regents by Governor Greg Abbott in March 2023 and was confirmed by the Texas Senate on April 26, 2023. 
Regent Gauntt serves as a member of the Board's Academic Affairs Committee; Facilities Planning and Construction Committee; Finance and Planning Committee; and Health Affairs Committee and is the alternate representative to the Board for Lease of University Lands.
Mr. Gauntt is Founding Partner and Co-CIO of Capital Creek Partners. He is a member of The University of Texas Chancellor's Council and a lifetime member of the McCombs School of Business Advisory Council.  He currently serves on the board of Little League International, RBI Austin, The Contemporary Austin, and Ascend Mission Academy Africa. He is a former member of the UTIMCO Board of Directors, the Texas Higher Education Coordinating Board, and the Teacher Retirement System of Texas Board of Trustees.
Mr. Gauntt received a Bachelor of Business Administration and a Master of Business Administration from The University of Texas at Austin, where he played college baseball. He lives in Austin with his wife Kristin. Together they have three sons: Travis, Tyler, and Turner. 
last updated August 30, 2023