Main page content
Profile Photo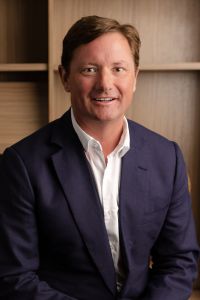 Appointed by
Governor Abbott
JAMES C. "RAD" WEAVER, San Antonio, Texas, was appointed to a six-year term on The University of Texas System Board of Regents by Governor Greg Abbott in January 2017 and was reappointed in March 2023.   
He was elected Vice Chairman of the Board on April 2, 2019 and was re-elected as Vice Chairman on June 2, 2021, and again on May 4, 2023. Vice Chairman Weaver is currently Chairman of the UTIMCO Board of Directors and the Facilities Planning and Construction Committee. He serves on the Audit, Compliance, and Risk Management Committee, the Finance and Planning Committee, and the University Lands Advisory Board and as an Athletics Liaison.  He previously served as Chairman of the Academic Affairs Committee and on the System Review and Structure Task Force.  
Mr. Weaver is CEO and Chairman of CW Interests, an investment management firm in San Antonio, Texas. He oversees the implementation of the company's investment strategies, including management of direct investments in private operating businesses. Mr. Weaver is the former CEO of McCombs Partners. 
He is currently serving on multiple corporate boards including Cox Enterprises, KB Home, and Circuit of the Americas. He also serves as the Chairman of the Board of Jonah Energy. 
He has served as Chair of the San Antonio Chamber of Commerce and has been a Director of the San Antonio branch of the Federal Reserve Bank of Dallas since April 2014.  
Mr. Weaver holds a Bachelor's degree in Business Administration from The University of Texas at Austin.  
last updated September 28, 2023