Main page content
Profile Photo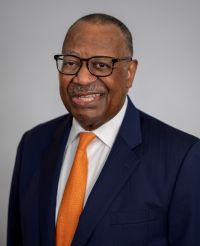 Appointed by
Governor Abbott
JODIE LEE JILES, Houston, Texas, Houston, Texas, was appointed to a six-year term on The University of Texas System Board of Regents by Governor Greg Abbott in March 2019 and was confirmed by the Texas Senate on April 17, 2019. 
He is the Director of Business Development for Transwestern Commercial Services, and in 2017 he received Transwestern's Houston President's Award and National Legendary service Award. Before joining Transwestern Commercial Services, he spent 26 years in investment banking.  
Regent Jiles serves as Chairman of the Academic Affairs Committee and is a member of the  Audit, Compliance, and Risk Management Committee; the Finance and Planning Committee; and the Health Affairs Committee. He also serves on the UTIMCO Board of Directors and the M. D. Anderson Services Corporation Board of Directors and as an Athletics Liaison.  
Mr. Jiles has served as a member on both Development Boards for The University of Texas at Austin and The University of Texas Health Science Center at Houston. He was also a gubernatorial appointee to the Texas Higher Education Coordinating Board, serving from 1995 - 2001.
Mr. Jiles has received numerous honors and recognitions for his community and board service including the 2014 Honorary Doctorate of Humane Letters from Texas Southern University, a Distinguished Alumnus Award from the Ex-Students' Association at The University of Texas at Austin, Houston Community College Honorary Associate in Arts, and Phillis Wheatly High School Alumni Wall of Fame. 
He is an Emeritus Board Member of Baylor College of Medicine and of Texas Children's Hospital. He has also been actively involved in public service with the Texas Business Leadership Council, Greater Houston Partnership, The 100 Club, KIPP Academy, and Loving Kids. He is also a member of the Philosophical Society of Texas.
In the financial services industry, Mr. Jiles serves on the board of Wallis Bank and served on The Federal Reserve Bank of Dallas, Houston Branch board.
Mr. Jiles holds a Master of Professional Accountancy from The University of Texas at Austin and a Bachelor of Business Administration from Texas Southern University.
last updated May 24, 2023