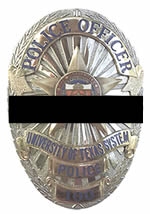 ---
David Carter
University of Texas at Austin
Assistant Vice President for Campus Security and
Chief of Police
November 18, 1957 – April 22, 2022

University of Texas at Austin Assistant Vice President for Campus Security and Chief of Police David Carter died on April 22, 2022, after a prolonged battle with cancer. He was 64.
Chief Carter was sworn in as Chief of Police for the University Police Department (UTPD) in 2013 when he was soon promoted to the title of Assistant Vice President of Campus Security where he worked to enhance relationships on security matters with university community members, students, families and the City of Austin.
During his tenure at the university, Chief Carter worked to transform UTPD into a national model not only for university policing but also for municipal departments to follow. In 2019, Chief Carter broke away from the traditional mold of policing through a single, dedicated patrol division and re-structured UTPD to include three focused divisions known as Police Technical Specialty Groups, with separate but complementary missions. Chief Carter established a new intelligence-led policing strategy by hiring a full-time crime analyst to represent the university in the Austin Regional Intelligence Center—a center that Carter created while second in command at the Austin Police Department (APD). Chief Carter also aided in budget and policing proposal planning for the university's Dell Seton Medical Center.
During his 38 years of law enforcement, Chief Carter earned awards of distinction including medals for valor, a Live-Saving medal for providing emergency intervention to a choking toddler, distinguished command, and meritorious service. For his assistance with military police, Carter was given the U.S. Army 1st Calvary Division "Order of the Spur", Gold Combat Spurs Award.
A graduate of Texas A&M University, Carter began his career in 1983 not too far from campus grounds in Bryan, Texas. In 1985, Carter joined APD. He would serve 28 years, retiring as Chief of Staff. While with APD, Carter led a staff of 2,300 employees and managed a $301 million-dollar annual budget. He initiated, developed, and implemented the Austin Regional Intelligence Center (ARIC), one of 78 nationally recognized fusion centers. He launched a revised data analytics process focusing on increasing effectiveness, efficiency, and crime reduction results. He oversaw the development of the city and regional security response for the 2012 Inaugural Formula One race. Carter held positions of hostage negotiator, SWAT officer, SWAT commander, homicide detective, and Internal Affairs investigator.
---
Kenneth Bruce MacKenzie
Retired, University of Texas at Dallas Police Department
July 9, 1954 - December 25, 2020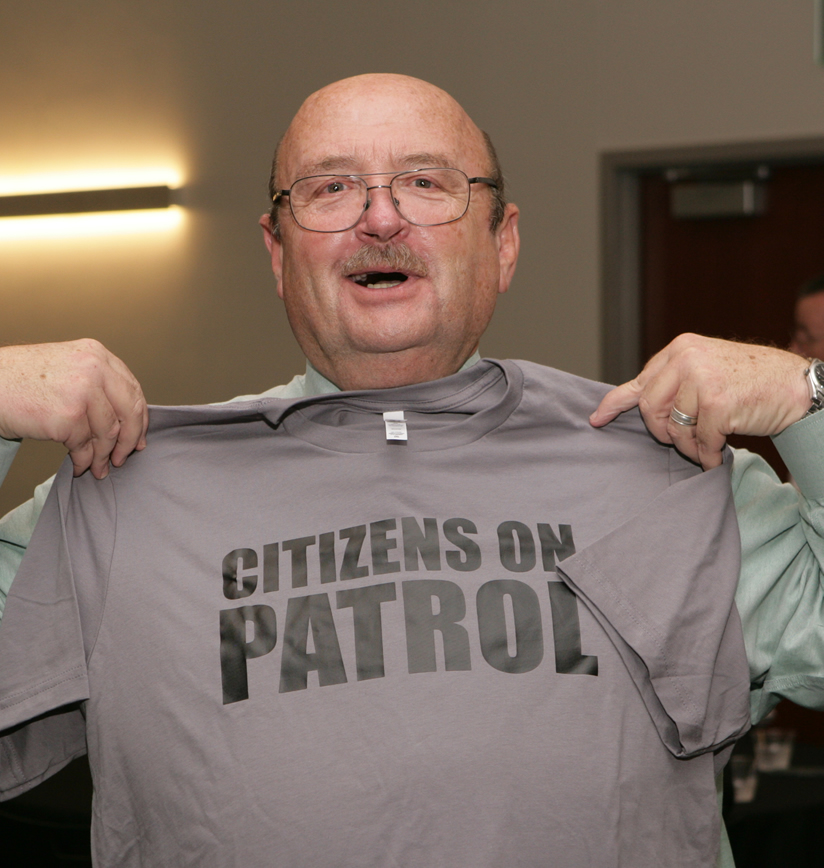 Kenneth Bruce MacKenzie, Jr., 66, of Beaufort, South Carolina, passed away on December 25, 2020 at his family residence.  Ken was born on July 9, 1954 in Beverly, Massachusetts, the son of Kenneth B. MacKenzie, Sr., and Barbara (Woodbury) Roskovich.  Ken married Jennifer Gayle on October 13, 2007 and gained 3 daughters:  Mattie Liskow, Hallie Liskow, and Annie Liskow.
Ken served his country proudly in the United States Army from 1972-1975.  He was assigned to West Berlin's National Security Agency (NSA) Field Station.  After his honorable service in the military, he continued to serve as a police officer in the Richardson Police Department in Texas from 1977-2008.  His career with the RPD began in the Patrol Division and he later moved to the Detective Division, where Ken built his expertise around auto theft investigation.  As president of the International Association of Auto Theft Investigators (IAATI), he taught auto theft investigation classes worldwide.  As a detective, Ken also worked in Homicide and was honored to be part of the murder investigation unit; his most high-profile case led him to appearances on America's Most Wanted and in several true crime TV shows, movies, and books about the case.  After retirement from the Richardson Police Department, Ken joined the University of Texas at Dallas Police Department (UTDPD) as a Criminal Investigations Lieutenant.  He also worked in Internal Affairs and was a background investigator.  Ken retired in 2019 after ten years of service with the UTDPD.
Ken and Jennifer retired to Beaufort, South Carolina, and looked forward to exploring the low country as well as traveling more of the world together.  Unfortunately, Ken was diagnosed with Melanoma only 3 weeks after retirement.  He fought the cancer bravely and was always optimistic.  Ken lost his battle on Christmas Day surrounded by his family.  Ken played Santa for over thirty years for all the children of the Richardson and UTD police departments.  He absolutely loved doing this, which is why it is so fitting that he left us on Christmas Day!
Ken is survived by his wife and daughters; his sisters, Jodie Lowman, Susan Jones, and Debi Santoro; his brother, Charles Roskovich, and many nieces, nephews, and cousins.
---
Corporal William C. "Billy" Simpson, II
University of Texas Health Science Center San Antonio - Laredo Regional Campus
December 1, 1972 - February 8, 2018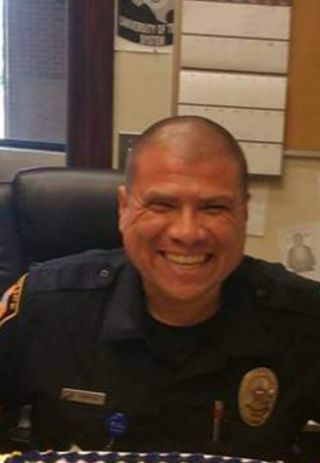 Corporal William C. "Billy" Simpson was called home on February 8, 2018. He was born December 1, 1972 in Laredo, Texas where he served God, family and his community throughout his life.
Family was an integral part of William's life which included his first responder families. As a young boy, he knew his dreams were to not only be a police officer but a firefighter as well. Remarkably, those dreams became his reality. He had the best of both worlds and fulfilled his duties with honor and respect for each distinct entity. For William, they were one in the same as he saw only the need to serve and protect.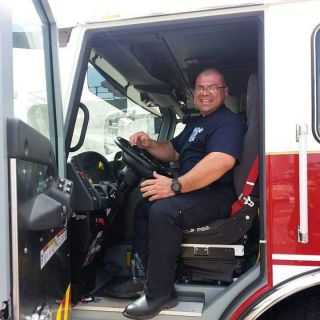 His career in law enforcement began as a sheriff deputy for the Laredo Sheriff's Department and continued as an officer for Laredo Community College as well as serving Laredo Airport police.  Helping the youth in our community began at Laredo Independent School District where he worked as a police officer and assisted with the Explorer Program before being promoted to Sergeant.  The University of Texas Health Science at Laredo was where he would eventually call home. He was promoted to Corporal in January of 2017.  Billy, as he was affectionately known, utilized part of his spare time as a volunteer firefighter for Webb County where he trained and guided young recruits. His love for life and thirst for learning were infectious.
William's commitment and love for his lifelong dreams were evident each day with the gregarious smile and enthusiasm he had when reporting for duty. He was a steward to his professions as he was to the people he encountered, mentored and worked with along the way. 
William lived each day to its fullest never allowing obstacles to deter him. He was, is and always will be a hero in the hearts of all who knew and loved him.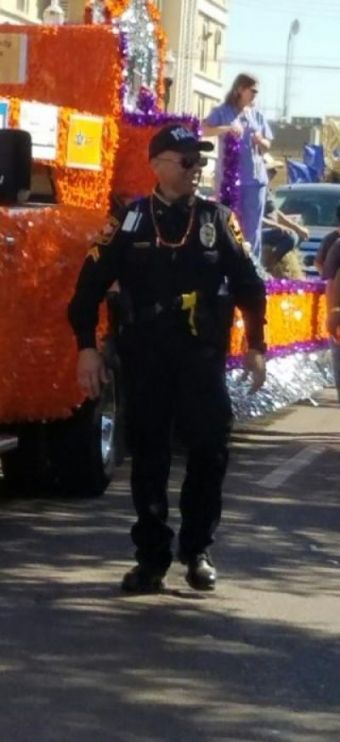 Blessed are the peacemakers, for they will be called children of God.   
Matthew 5:9
---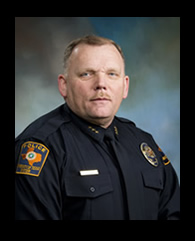 Chief Thomas Engells
University of Texas Medical Branch - Galveston
May 31, 1958 - January 22, 2018

January 22, 2018
It is with tremendous sadness that I inform you of the very sudden death of UTMB Police Chief Tom Engells at his home late yesterday.
Chief Engells has led our Police Department since 2010, and has been part of the UT System family for more than 34 years. Under his dynamic leadership, UTMB became the first UT System police department to achieve national accreditation for excellence from the Commission on Accreditation for Law Enforcement Agencies (CALEA). He was named the inaugural UT System Police Chief of the Year in 2011 and again in 2014, and also earned "Law Enforcement Administrator of the Year" by the Texas Association of College and University Police Administrators. More recently, Chief Engells achieved international recognition for his expertise in biosecurity.
He was also a proud veteran of the United States Marine Corps. His accomplishments and contributions to UTMB, UT System and the policing profession were many. Most of all, Tom was our brilliant and witty colleague whose humble, soft-spoken nature had a powerful impact on all who knew him. We will surely miss him.
Please keep Tom's wife, Peggy, and his daughter, Laura, in your thoughts during this most difficult time. Thank you.
Dr. David L. Callender
President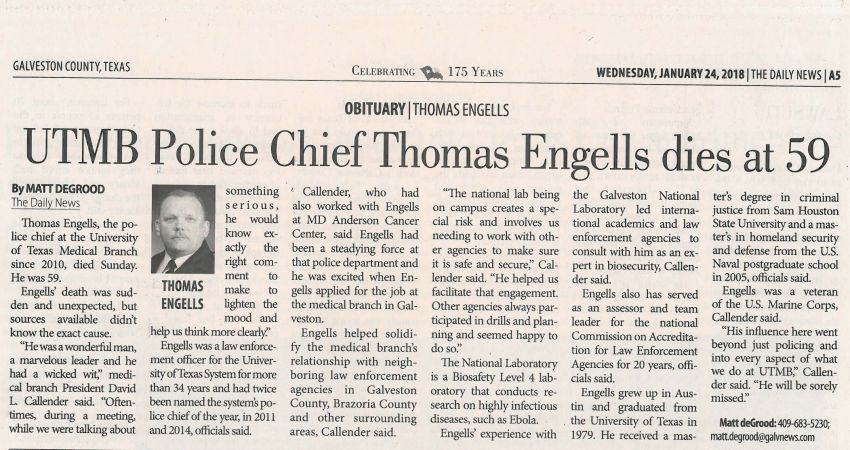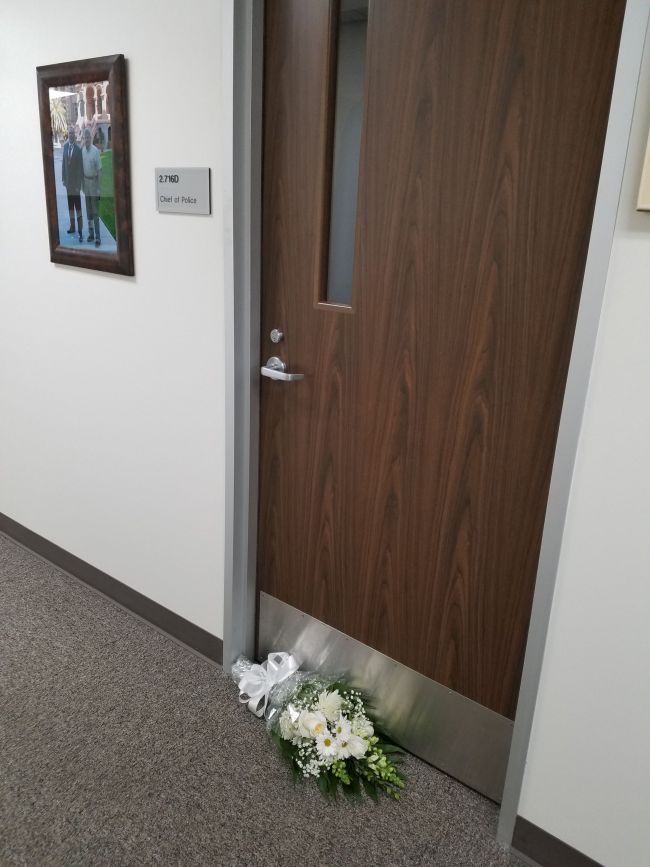 ---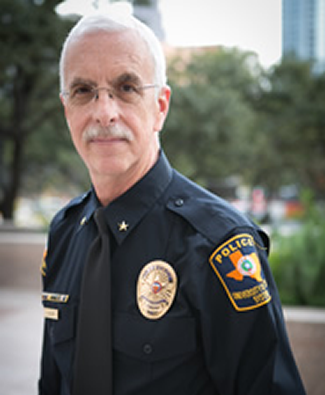 Larry Bloom
Police Inspector II
June 1, 1950 - December 23, 2015
Larry A. Bloom was a 37 year law enforcement and public safety practitioner with 33 of those years dedicated to policing in Texas.  A career employee of the Arlington Police Department, Inspector Bloom served in a variety of criminal investigative roles during the course of his career including narcotics, vice, organized crime, general assignments, Major Case Squad, career offenders and the full continuum of other major case categories.  He was considered a subject matter expert in technical surveillance, covert operations and air operations in support of law enforcement.  Inspector Bloom was a licensed private pilot with an instrument rating.  He was experienced in bloodstain interpretation, electronic interception, clandestine methamphetamine laboratory investigations and interview and interrogation.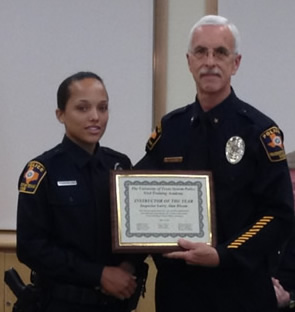 Inspector Bloom's career at the Arlington Police Department was followed by an educational sabbatical in which he returned to college and earned a Bachelor of Arts degree in Criminal Justice and Criminology from the University of Texas at Arlington (summa cum laude) and a Master's degree in Criminal Justice Administration (cum laude) from Norwich University.  Inspector Bloom returned to the practice of law enforcement in 2003 as a senior police officer with the Burleson (TX) Police Department, his home town, and then left in 2007 when selected through a national search to serve as the Manager of Public Safety and Code Enforcement for the Downtown Memphis Commission in Memphis, Tennessee.  In this role Inspector Bloom was responsible for the development of public policy and enforcement practices for the downtown and entertainment districts of Memphis which were plagued by disorder, order maintenance issues and quality of life offenses.  He drafted the first successful aggressive panhandling ordinance for the city, coordinated its enforcement with a mixture of public and private police, and instituted community policing and bicycle patrols which resulted in reductions in quality of life offenses in the Downtown Memphis core. Inspector Bloom oversaw and managed a staff of twenty in this effort.
Inspector Bloom joined the University of Texas System Office of the Director of Police in 2011 and continued to serve selflessly until his death on December 23, 2015.
Inspector Bloom is survived by his son, Kelly, who is a Deputy Sheriff for Tarrant County and his wife, Karen, an established Dallas-Ft. Worth radio and voice personality.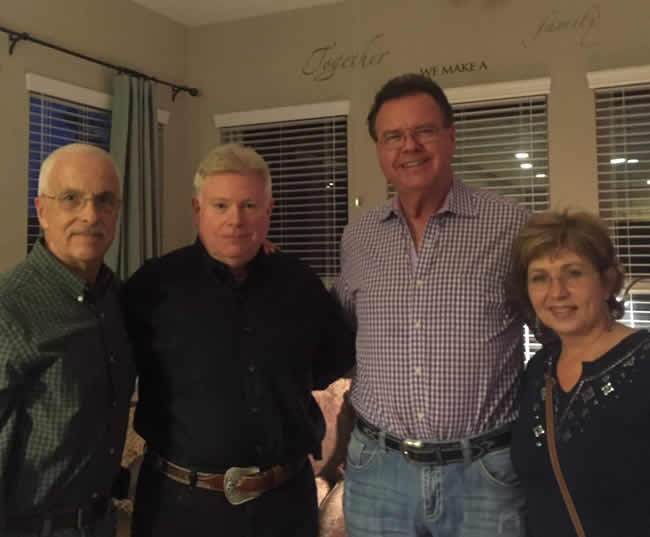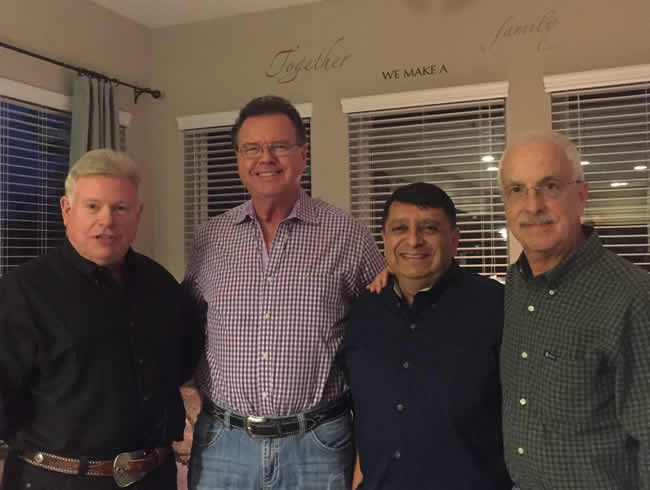 ---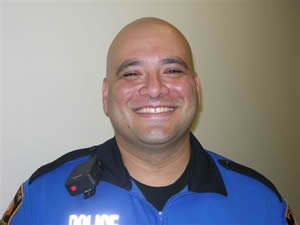 Sergeant Hector Barrera
July 22, 1980 - August 20, 2013
The University of Texas System Police has lost a valued officer, Sergeant Hector Barrera, who was killed in a tragic traffic accident on Tuesday, August 20, 2013. Sergeant Barrera was in full uniform and riding to work on his motorcycle, as he did day in and day out, when a vehicle turning in front of him caused an unavoidable collision.
Sergeant Hector Barrera joined the UT San Antonio Police Department in May 2000 as a parking controller and became a communications operator with the department in February 2002. He was selected for the UT System Police Academy in January 2003 and was commissioned as a police officer in June 2003.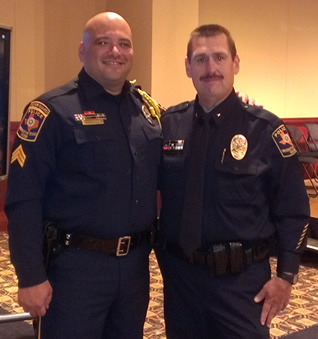 He served the UTSA Police Department until August 2004, then joined the Zapata County Sheriff's Office (August 2004 - July 2005) and the Starr County Sheriff's Office (August 2005 - October 2006).
Sergeant Barrera returned to the UTSA Police Department in November 2006 and was welcomed back by his first police family. In October 2008, he was promoted to corporal. Last September, he was promoted to Sergeant.
He was also an original member of our UT System Police System Rapid Response team and the UTSA Honor Guard. He served both with honor and distinction as he did the UT San Antonio Police Department and the UT System Police.
Michael Heidingsfield, Director of Police spoke to Sergeant Barrera's legacy:  "Sergeant Barrera was a father, a son and a husband as well as a brother to those of us in Texas law enforcement.  His commitment and dedication should serve as an inspiration and his good will and zest for life should remind us that all too often the best among us depart far too soon.  The University of Texas System Police is better for the contributions that Sergeant Barrera selflessly shared with us and we are terribly diminished by his passing.  His end of watch takes our breath away and we will grieve his absence.  Let our hearts and hands embrace his wife, children, extended family, loved ones and fellow law enforcement professionals from this moment forward."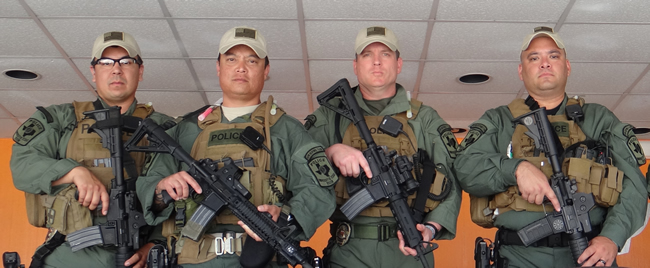 "We are all deeply saddened by the loss of Sgt. Barrera. His 11-year career, including seven years with the UTSA Police Department, was marked by exemplary service, professionalism and dedication. He was a great friend to the UTSA community. Our thoughts and prayers are with his loved ones during this difficult time."  Ricardo Romo, UTSA President
-->
In August 27, 2018 officers from the University of Texas System Police came together to ensure that Hector's son, Derek, had a very special first day in kindergarten.  The link below will take you to a video of the occasion.