Main page content
Blog Category
Officer of the Month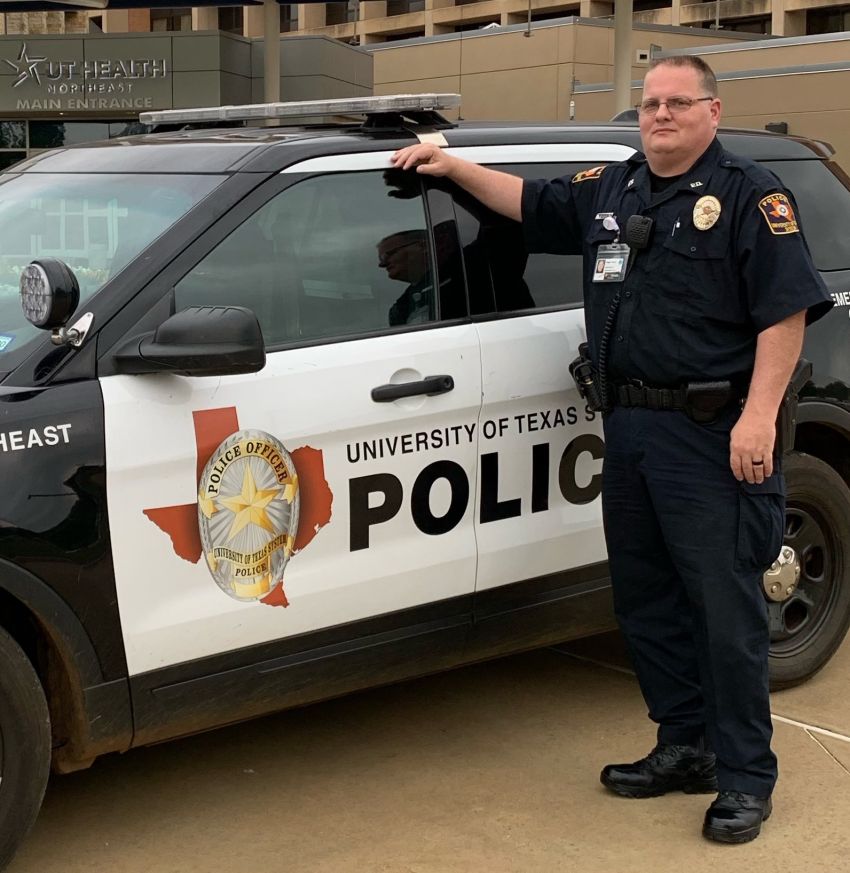 Growing up, I wanted to help others not able to protect or help themselves. I was impressed by Police Officers risking their safety to see that others were safe from those who wished to do them harm. I can remember my Uncle telling stories of his daily encounters with the public while on patrol.  I was able to see how he would guide Officers to do what was right giving honor to his calling as a Police Officer. I began my law enforcement career in 1986 as a Detention/Transport Officer with the Smith County Sheriff's Department. I went on to graduate from the East Texas Police Academy in Kilgore, Texas in 1988 and was assigned to the Patrol/Civil Service division of the Sheriff's Office.
In 1989 I graduated from the North Texas Police Academy becoming a certified Hostage Negotiator and was promoted to a newly formed division of the Smith County Sheriff's department becoming the department's first full-time Mental Health Peace Officer. During my time with the Smith County, I obtained my Master Peace Officers license, extensive Mental Health certifications and became a CIT Officer. I worked with consumers and their families, along with State and Federal Law Enforcement to assist in protecting our citizens and community during crises.
On November 14, 2014, after 28 years of service, I retired from the Smith County Sheriff's Department as a Master Peace Officer, CIT Officer, and Hostage Negotiator. On November 17, 2014, I then began my new career as a Police Officer IV with the University of Texas System North Campus Police Department.
I share knowledge of Mental Health training along with training in de-escalation with fellow officers and medical staff on how to protect our citizens and themselves in a crisis. I Enjoy working with community groups supporting mental health awareness, helping others gain support and treatment to better their lives.
Along with my duties as a Police Officer for the UT Health North Campus, I am assigned as a CIT/Hostage Negotiator.  I have assisted in numerous crisis interventions resulting in the saving of citizen's lives who were attempting to harm themselves while at our facility's. I am also a member of the UTHCT BIT (Behavior Intervention Team) and a newly elected member of the UTHCT EAC (Employee Advisory Council).
In 2016 I was awarded the University of Texas System Police Life Saving award for my intervention in helping to save the life of a suicidal active duty United States Marine stationed in Hawaii.
Throughout my career in Law Enforcement, I strived to protect our community willing to go the extra mile to help others.
I am married to my best friend, Donna, for 30 years, and we have three adult children and three grandsons.
I enjoy my time off by spending it with his family (Grand children) or fishing or working in my yard.