Main page content
Blog Category
Officer of the Month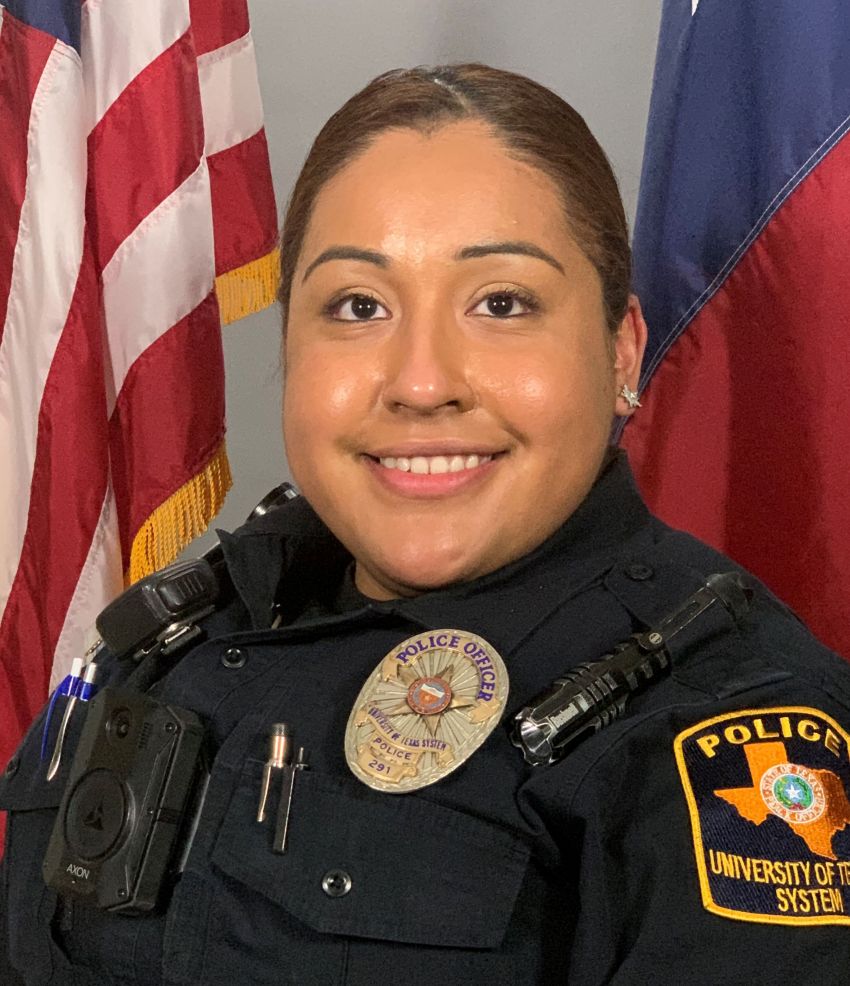 Officer Nancy Medina started working for UT Southwestern PD in 2016 as a Police Communications Officer after completing her undergraduate and master's education in Criminology and Criminal Justice at the University of Texas at Arlington.  After encouragement from the UTSW PD command staff, Nancy attended a local police academy and was commissioned as a police officer for UTSW PD in 2018. 
Prior to her employment with UTSW PD, Nancy worked as a Public Safety officer for the City of Grapevine Police Department where she fell in love with police work by working side by side officers and assisting with non-emergency reports but observing and listening to officers respond to calls. Nancy went on to work as an investigator for the Texas Department of Family and Protective Services and as Spanish interpreter for Cook Children's Hospital. 
Nancy enjoys working as a police officer at UTSW PD because the environment allows her to cultivate a relationship with her community, provides for easy access and support from department leadership and close knowledge of her fellow officers in whom she has developed a trust and confidence. 
Nancy is proud to be a first-generation college graduate.  She enjoys spending her free time with her fiancé', her family and pets.