Main page content
Blog Category
Officer of the Month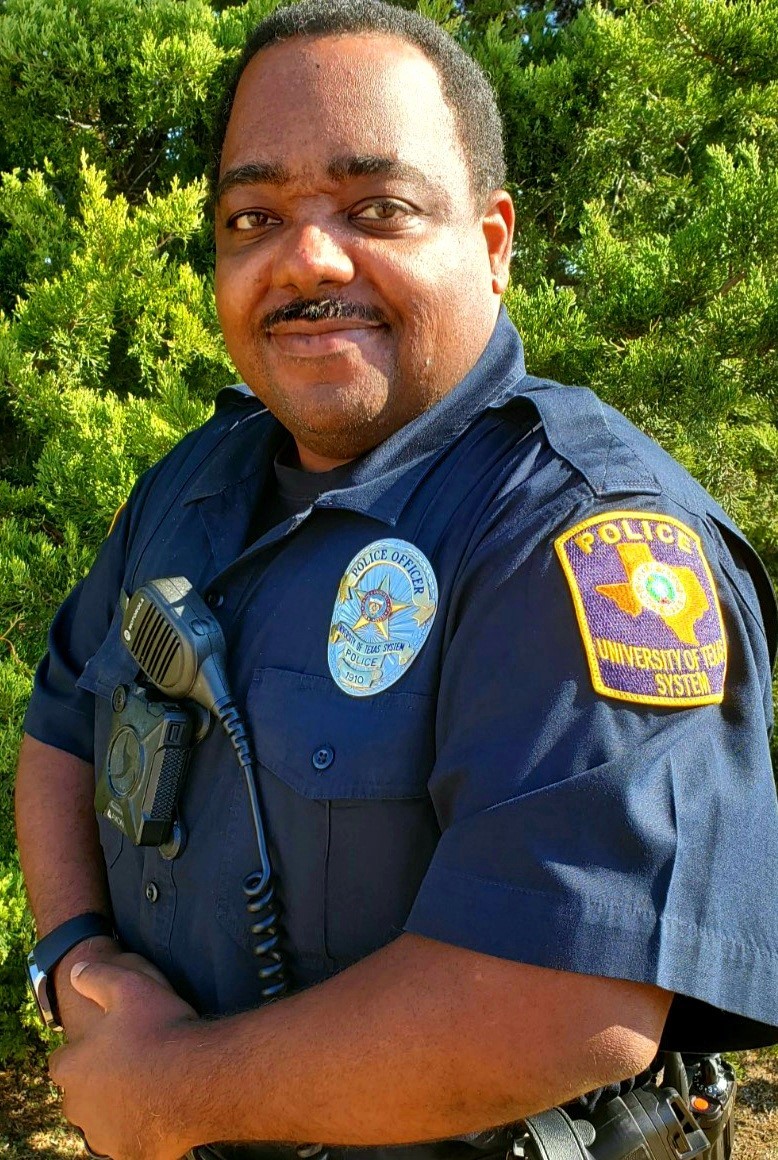 My name is Kendrick Johnson (also known as Officer KJ). Since a very young age while growing up in West & East Texas, I have always wanted to work in law enforcement. My ultimate goal as a Police Officer is to truly effect change and also build better relationships with the individuals that I encounter and interact with on a daily basis. I have a passion for working with at risk youths and always try to make connections with them so that they are able to see that they can have positive relationships and interactions with police and others in law enforcement.
In 2009, I began my career in law enforcement as a corrections officer at the Dallas County Sheriff Department, where I was assigned to the West Tower Psychiatric Unit. While being assigned to the Psychiatric unit, I was certified as a CIT and Mental Health Officer. Working in this unit gave me an up close and personal look into inmates with mental illness as well as a deeper understanding of how important it is to use de-escalation tactics in dealing with those who suffer from mental health issues.
In 2013, I became a Police Officer for the Dallas Area Rapid Police Department after attending the 222nd class of the North Central Texas Council of Government Regional Police Academy. I was assigned to the Southeastern Patrol Division. While working in the patrol division, our main focus was community policing. At DART, I was also able to help construct and implement a crime reduction plan that resulted in less crimes against persons in my patrol sector.
I started my career at the University of Texas at Dallas Police Department in 2015. While working as an officer on the UTD campus, I have had the opportunity to continue my career in community policing and interacting with students and staff members to ensure campus safety. I pride myself in staying up to date with current trainings and the changing laws and policies. It was an honor that I was able to help coordinate a training class presentation by the FBI on "Signs of an Active Shooter" for our department as well law enforcement in the local area in 2018.
On July 7, 2016, five officers paid the ultimate sacrifice in Dallas, Texas when they were killed in the line of duty. I knew two of these officers personally and had worked with them in my patrol zone. Officers Patrick Zamarripa and Brent Thompson were not just great police officers, but they were great men and carried themselves as model officers. I reflect and remember both of them daily and practice what I learned from each of them every day on the job. I am a better officer because of them.
In addition to the love of the job, I enjoy keeping it simple in life. I love traveling the world as much as possible (especially the Caribbean), fishing on a good quiet lake, and spending quality time with my family.