Main page content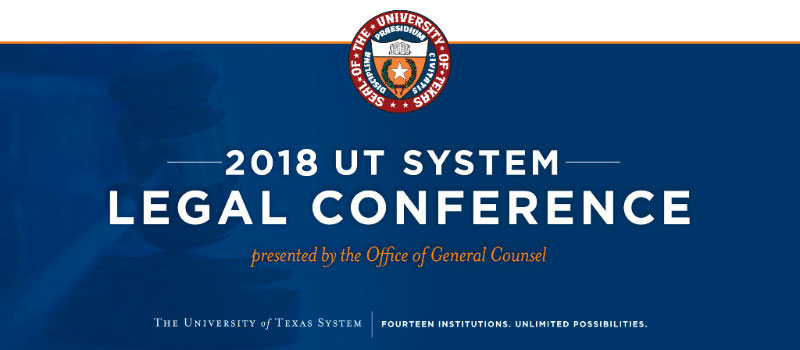 The materials available below were submitted by speakers for their presentation during the UT System 2018 Legal Conference on September 20th & 21st, 2018.
You may access these materials online, by clicking on the appropriate date link. If you prefer to print hard copies of the materials, follow the appropriate date link to the document(s) you wish to print.
Agenda         2018 UT System Legal Conference
Session 1      Keynote Session: Thoughts on Constitution Day 2018
Session 2      What is the GDPR?
Session 3      The First Amendment & Campus Unrest
Session 4a    Fraud in Federal Research: What Can Go Wrong and What to Do Right
Session 4b    Animals on Campus
Session 5      The Ethical Challenges of Representing Entities
Session 8      Grappling with a Shift in Culture: The #MeToo Revolution and Title IX
Session 10    Telemedicine: The University of Texas System Virtual Health Network
Session 11a  Recent Changes to the Office for Civil Rights Case Processing Manual and
                       Other OCR/Title IX Developments Under the Current Administration
Session 11b  Indemnification Issues