---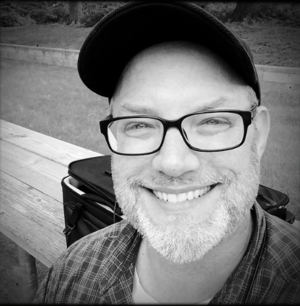 Christopher T. Assaf is currently a master's student in the School of Journalism at The University of Texas at Austin. He is a highly experienced, award-winning visual storyteller who has worked at publications in Maryland, Chicago, Maine, and California. He was part of The Baltimore Sun team recognized as Pulitzer Prize finalist for Breaking News — contributing as a photojournalist, cinematographer, video editor, producer and editor — for coverage of the death of Freddie Gray and the resulting unrest.

His newsroom projects, enterprise and breaking stories, along with his individual work, have been recognized by a variety of national groups and organizations, including the American Society of News Editors, Investigative Reporters & Editors, National Headliner Awards, Online Journalism Awards, White House News Photographers Association, National Press Photographers Association, Pictures of the Year International, the National Press Club, and many others.
Assaf is originally from Shawnee, Kan., and he started photographing seriously during his junior year in high school. His undergraduate degree is from The A.Q. Miller School of Journalism and Mass Communications at Kansas State University.
Mentor: Daniel Oppenheimer
Project: Texas Health Journal
Jenna Ma is pursuing an undergraduate degree in BFA Design at the University of Texas at Austin, focusing on visual design. She is most interested in the mechanics of storytelling, whether it be through branding, visual identity systems, or even websites. She joined the Population Health team to better understand a different discipline, and to develop her skillset in bridging the visual design discipline with other areas of study.
Mentor: Em Karimifar
Project: TCHMB
Krystin Matthews is a PhD candidate in Epidemiology at the University of Texas Health Science Center School of Public Health in Austin. She holds a BA in Human Development from the University of California San Diego and an MPH from the University of Southern California. Krystin gained years of experience as a Research Health Science Specialist at the Veterans Health Administration, Center for Innovation to Implementation in Palo Alto, before pursuing her PhD. Her current research efforts at UT System Population Health support the Healthy Families Initiative. 
Mentor: Divya Patel
Project: Healthy Families
Amelia Sosnowski is a second year doctoral student in the Department of Geography and the Environment at UT Austin. Her focus is applied work with spatial data that has the potential to identify and monitor local and regional drivers of change within communities. Her academic research has focused on environmental land use and water resource changes and how these may influence civil conflict distributions in South Sudan; flooding distributions and risk perception in the Okavango Delta, Botswana; and environmental perception and translation of concepts at the community level. Amelia has previously worked with Holland Consulting Planners in coastal North Carolina as a GIS Technician on health analyses, zoning, and hazard mitigation plans. As a Population Health Scholar, she applies knowledge of geographic data and modeling to the challenges of understanding spatial distributions of health and risk factors in Texas. 
Mentor:  Dorothy Mandell
Project: Texas Safe Babies