Main page content
Profile Photo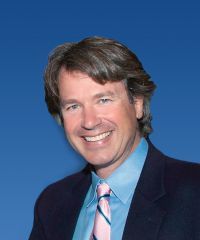 Appointed by
Governor Perry
WALLACE L. HALL, JR., Dallas, Texas, was appointed to a six-year term on The University of Texas System Board of Regents by Governor Rick Perry in February 2011.
He previously served as a member of the Texas Higher Education Coordinating Board on the Committee for Strategic Planning and Policy and as Chair of the Committee on Agency Operations. He resigned his position to accept appointment to the Board of Regents where he was Co-Chairman of the Task Force on Intellectual Property Issues; has served as Chairman of the Task Force on Blended and Online Learning; and was a member of the Advisory Task Force on Best Practices Regarding University-Affiliated Foundation Relationships. He is now Chairman of the Technology Transfer and Research Committee and serves as a member of the Facilities Planning and Construction Committee and the Finance and Planning Committee. He is the Board's Liaison to the Governor's Office on Technology Transfer and Commercialization Issues. 
Regent Hall is founder and President of Wetland Partners, LP, which established and operates the Trinity River Mitigation Bank, a wetlands bank created for the purpose of mitigating USACE approved environmental impacts to the aquatic system per the Clean Water Act. He is a current member of the National Mitigation Banking Association. Previous business endeavors include oil and gas investments and a 15-year career in the financial services industry acting in various capacities: securities analyst, financial futures trader, and as financial principal of a NASD broker dealer. He graduated from The University of Texas at Austin in 1984 with a Bachelor of Arts in Economics degree. Additionally, Regent Hall currently serves on the Board of Trustees at St. Mark's School of Texas, is former President of St. Mark's School of Texas Alumni Association, and is a recipient of the St. Mark's Alumni Service Medal. He is also a current member of the Texas Business Leadership Council.
last updated May 28, 2015