Main page content
Profile Photo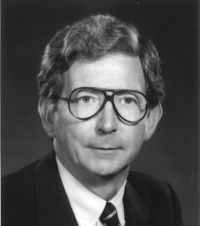 Appointed by
Governor White
SHANNON H. RATLIFF of Austin was appointed by Governor Mark White in February 1985 to a six-year term on the Board of Regents of The University of Texas System. He served as Vice-Chairman of the Board from 1985 to March 1989.

Mr. Ratliff is an attorney-at-law and a partner in the Austin law firm of McGinnis, Lochridge & Kilgore. He served as a law clerk to Associate Justice Tom Clark of the United Supreme Court from 1964 to 1965. He joined the Austin law firm in 1965.

Mr. Ratliff is a member of the Admissions Committee of the District Court for the Western District of Texas. He serves as Chairman of the Board of Republic Bank Northwest. He is a member of the Board and President of the Board of Directors of the Paramount Theatre for the Performing Arts, Inc. Regent Ratliff is active in professional, community, and civic affairs.

Mr. Ratliff was born on September 18, 1938, in Shreveport, Louisiana, and attended public schools in Sonora,Texas. He received his B.A.degree from The University of Texas at Austin and graduated with honors from the U. T. Austin Law School in 1964. While attending law school, he served as the editor-in-chief of the Texas Law Review and was a member of the Order of the Coif and Chancellors.

He was appointed to the Texas Public Safety Commissionby Governor White and served as chairman until he was appointed to the Board of Regents of The University of Texas System.

Mr. Ratliff is married and he and his wife, Gay, have three children.
last updated March 14, 1989