Main page content
Profile Photo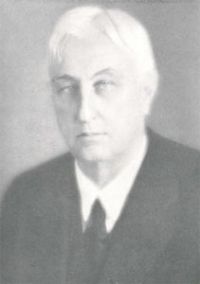 Appointed by
Governor Moody
Date of Passing
May 19, 1935
Notes
Robert Lynn Batts
Abstract of Title of Lands of San Benito Land and Water Co., and of Sam A. Robertson in Concepcion de Carricitos, Cameron Co., Texas. Austin, Texas, 1909.
Address of Dedication / address delivered at the dedication of Waggener Hall, April 15, 1932. Austin, Texas, 1936.
Batts' Annotated Revised Civil Statutes of Texas, 1895. Austin, Texas, 1897-1899.
A Civil Digest of the Texas Reports. Austin, Texas, 1900.
Corporation Laws of Texas. Kansas City, Missouri, 1913.
The Law of Corporations in Texas, as Contained in the Latest Statutes and Session Laws, and as Interpreted by the Highest Courts. St. Louis, Missouri, 1902.
The New Constitution of the United States / presented at the meeting of the American Bar Association in Boston, Massachusetts, 1919.
Some Writings. Austin, Texas, 1935.
Victor Brooks / address delivered at the Elks' memorial service Dec. 5, 1925.