Main page content
Profile Photo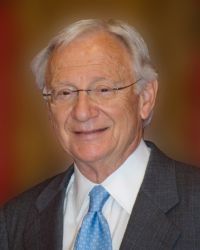 Appointed by
Governor Perry
ROBERT L. STILLWELL, Houston, Texas, was appointed to a six-year term on The University of Texas System Board of Regents by Governor Rick Perry on February 12, 2009.
Regent Stillwell is Chairman of the Health Affairs Committee and serves on the Academic Affairs Committee; the Audit, Compliance, and Management Review Committee; and the Facilities Planning and Construction Committee.  He also serves on the Board of The University of Texas Investment Management Company (UTIMCO), is a Regental representative to the M. D. Anderson Services Corporation Board of Directors, and is an Athletics Liaison.  He served on the Task Force on University Excellence and Productivity.
Mr. Stillwell, a retired partner of Baker Botts L.L.P., joined with Mr. T. Boone Pickens as an original director of Mesa Petroleum Co. in 1964.  He continued his directorship for Mesa Petroleum and Pioneer Corporation until 2001 and was a principal with TBP Investments Management from 2001 to March 2013.  Regent Stillwell is on the Board of Directors of EXCO Resources, Inc. based in Dallas and of Warren Equipment Company based in Midland.  As a trustee of the T. Boone Pickens Foundation, Mr. Stillwell helped direct $700 million of educational, scientific, and health care gifts to nonprofit organizations, including gifts to U. T. M. D. Anderson Cancer Center, U. T. Southwestern Medical Center, and U. T. Dallas.
Regent Stillwell has served on the Longhorn Foundation Advisory Council Executive Committee at The University of Texas at Austin.  He received his Juris Doctor from the U. T. Austin School of Law and is a member of the State Bar of Texas and the Houston Bar Association.  He also holds an undergraduate degree from U. T. Austin.
last updated November 26, 2013