Main page content
Profile Photo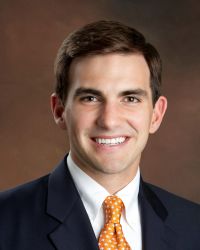 Appointed by
Governor Perry
NASH M. HORNE, Austin, Texas, was appointed to a one-year term as Student Regent of The University of Texas System Board of Regents by Governor Rick Perry, beginning June 1, 2013. 
Regent Horne is currently a fourth-year undergraduate at The University of Texas at Austin studying Political Communications in the College of Communication.  While at U. T. Austin, Regent Horne has been heavily involved in Student Government.  He served as the External Finance Director of the Executive Board and was most recently elected as a University-wide Representative in the Spring 2013 elections.  Regent Horne's involvement with Student Government led to founding the Bastrop Fire Relief effort of over 8,000 student volunteers aiding the Bastrop fire victims, and being the Student founder of the Jessica Fertitta Endowment Fund.  He was also Chair of the Excellence Fund Committee.  Regent Horne has also been involved in the Fraternity, Kappa Sigma, as well as The Austin Stone Community Church.
Upon completion of his degree, Regent Horne hopes to continue his education by pursuing a law degree.
last updated June 6, 2013