Main page content
Profile Photo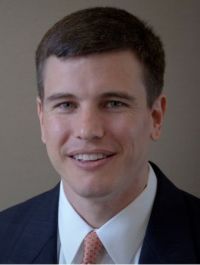 Appointed by
Governor Perry
KYLE J. KALKWARF, San Antonio, Texas, was appointed to a one-year term as Student Regent on The University of Texas System Board of Regents by Governor Rick Perry for a term that began on June 1, 2010.
Mr. Kalkwarf, a fourth-year medical student at The University of Texas Health Science Center at San Antonio, is president of the School of Medicine's Class of 2011 and a member of the School's accreditation self-study Task Force. He is also a student member of the American Medical Association, Texas Medical Association, and Bexar County Medical Society. He served for two years on the U. T. System Student Advisory Council and has participated in research in the Department of Neurosurgery.
Mr. Kalkwarf received a Bachelor of Science degree in Chemistry (Life Sciences) with a Civil Engineering tract from the United States Military Academy at West Point where he earned the Superintendent's Award for Achievement and was an all-conference outfielder on the baseball team.

After college, Mr. Kalkwarf served for five years in the U.S. Army as an Armor Officer where he was promoted to the rank of captain. He spent 19 months deployed to the Middle East and his military awards include the Bronze Star Medal and the Meritorious Service Medal. He is currently an officer in the Texas Army National Guard.
last updated June 1, 2010