Main page content
Profile Photo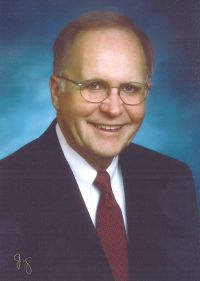 Appointed by
Governor Perry
JOHN W. BARNHILL, JR., Brenham, Texas, was appointed to a six-year term on The University of Texas System Board of Regents by Governor Rick Perry in November 2003. Regent Barnhill is Chairman of the Academic Affairs Committee, and he also serves on the Finance and Planning Committee and the Student, Faculty, and Staff Campus Life Committee. Mr. Barnhill served as a member of the Task Force on Admissions, Tuition, and Financial Aid and the Task Force on U.T. Dallas Lands. During his tenure, he has also served as a member of the Board of Directors of The University of Texas Investment Management Company (UTIMCO).

Mr. Barnhill is the retired executive vice president of Blue Bell Creameries in Brenham. His employment with Blue Bell covered nearly 40 years, during which he served as general sales manager and was responsible for developing and implementing the annual sales, advertising, and public relations programs.

He started as one of the first salesmen for Blue Bell in Houston and served as branch manager there for eight years. During his tenure at Blue Bell, the company rose from a small country creamery serving a dozen Central Texas counties to having the third-best-selling brand of ice cream in the United States.

Upon his retirement in 2000, Mr. Barnhill was elected to the position of vice president, inactive, by the Blue Bell board, on which he has served since 1974.

Mr. Barnhill is Chairman of the Bank of Brenham and Chairman of the Washington County Forum at Blinn College. He is the past Chairman of the Main Street Brenham Board and served on the board of the Economic Development Foundation of Brenham.

A 1959 graduate of The University of Texas at Austin with a bachelor of journalism degree, Mr. Barnhill is a past president of the alumni organization, the Texas Exes.

He is also a past Chairman of the U.T. System Chancellor's Council Executive Committee, a life member of the U.T.Austin Development Board and the Longhorn Foundation Advisory Council, and a former member of the U.T. Austin Intercollegiate Athletics Council for Men.

In 1982, Mr. Barnhill was named "Man of the Year" in Washington County. He also has been inducted into the Halls of Fame for the Texas dairy industry and the Brenham Maifest. The Texas Exes selected him for their "Top Hand" award and the Rotary Club of Brenham named him a Paul Harris Fellow.

He and his wife, the former Jane Cook of Atlanta, Texas, have been recognized by Preservation Texas for their work in restoring two homes of early Texas settlers, which they operate as bed and breakfasts. Mr. Barnhill is an associate trustee of the Friends of the Texas Historical Commission, and his wife is a member of the Commission.

They have three children, each of whom graduated from U.T. Austin, Betsy Newman of Brenham, Ted and John Barnhill, III, of Austin.
last updated December 10, 2007