Main page content
Profile Photo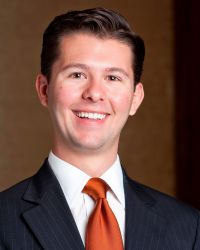 Appointed by
Governor Perry
JOHN DAVIS RUTKAUSKAS, Dallas, Texas, was appointed to a one-year term as Student Regent for The University of Texas System by Governor Rick Perry in May 2011. He previously served as an alternate student representative to the Texas Higher Education Coordinating Board, as a member of The University of Texas at Austin President's Student Advisory Council, and as a student representative to the University's Faculty Council. 
Regent Rutkauskas is currently pursuing dual degrees at The University of Texas at Austin in Business and Liberal Arts, majoring in the Business Honors Program, Quantitative Finance, the Plan II Honors Program, and French with an emphasis in linguistics. He enjoys teaching and has worked as a tutor to undergraduate and graduate students in calculus, statistics, and French, as well as a Teaching Assistant in an MIS course offered to freshman students.
After graduating from The University of Texas at Austin, Regent Rutkauskas hopes to become a junior analyst at a leading investment bank, where he has spent two summers as an intern. He is currently a member of the REIT analyst program in the McCombs School of Business, where he plays a role in passively managing a portfolio of real estate investments.
As a hobby, Rutkauskas enjoys sculpture and painting and has had two pieces featured at the Dallas Museum of Art.
last updated September 2, 2011