Main page content
Profile Photo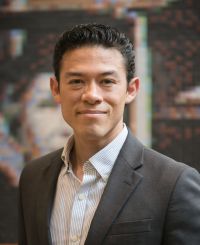 Appointed by
Governor Abbott
JACIEL CASTRO, San Antonio, Texas, was appointed as Student Regent for The University of Texas System Board of Regents by Governor Greg Abbott for a one-year term that began on June 1, 2017.
Jaciel Castro is a student at The University of Texas at San Antonio studying his Master's of Finance in Real Estate Development and Investments. He is a graduate of The University of Houston - Downtown, with a Bachelor of Science degree in Structural Engineering Technology and Design (2011) and a Bachelor of Applied Arts in Organizational Development (2014). He is also an Engineer in Training through the Texas Board of Professional Engineers. Jaciel is expected to complete his master's degree in finance in Fall 2018.
Jaciel has spent the past four years working at a local charter school decentralizing community engagement programs. His work includes looking for new properties to plant schools, analyzing real estate opportunities and looking at the cost of planting a new school.
Jaciel recently celebrated his fourth wedding anniversary with his wife Amanda. His primary daily responsibility outside of graduate school and the U. T. Board of Regents is playing with his son Jonathan and teaching him Spanish.
last updated July 20, 2017