Main page content
Profile Photo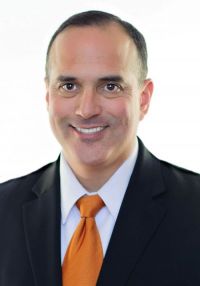 Appointed by
Governor Perry
ERNEST ALISEDA, McAllen, Texas, was appointed to a six-year term on The University of Texas System Board of Regents by Governor Rick Perry in February 2013, and was confirmed by the Texas Senate on May 24, 2013.
Regent Aliseda is Chairman of the Academic Affairs Committee. He serves on the Audit, Compliance, and Risk Management Committee; the Facilities Planning and Construction Committee; and the Health Affairs Committee. He also serves on the Board for Lease of University Lands and as the Board's Special Liaison on South Texas Projects.
Judge Aliseda is a member at the national law firm of Dykema Cox Smith at their McAllen, Texas office. Judge Aliseda is also a municipal court judge for the City of McAllen and a Lieutenant Colonel in the U.S. Army Reserves, Judge Advocate General Corps, where he serves as a Military Judge.
Judge Aliseda has dedicated the greater part of his life to public service and giving back to his community, profession, state, and country. Along with his years of military service in the Army and Army Reserves, Judge Aliseda has served in various capacities. In 1999, he was appointed to serve as a State District Judge for the 398th State District Court in Hidalgo County by then Governor George W. Bush. He was later appointed by Governor Rick Perry in 2002 to serve on the One Call Board, where he served until Governor Perry appointed him State District Judge for the 139th State District Court in 2004. In 2008 and 2009, then Major Aliseda was called to active duty in support of Operation Enduring Freedom, where he served as the Chief of Federal Litigation for the Office of the Staff Judge Advocate of the Army XVIII Airborne Corps at Fort Bragg, North Carolina. There, Judge Aliseda was assigned as a Special Assistant U.S. Attorney and was in charge of all prosecutors who tried both military personnel and civilians for felony and misdemeanor offenses in the federal courts of North Carolina. Upon his return from active duty, he would later be appointed as a Commissioner on the Governor's Texas Military Preparedness Commission and resigned his appointment to serve on the U. T. System Board of Regents.
Judge Aliseda is currently a Life Fellow and Board member of the College of the State Bar. In 2005, he was elected to a three-year term by the attorneys in South Texas as State Bar Director for the State Bar of Texas, representing the attorneys in 17 South Texas counties. While there, he was Vice Chair of the State Bar Minorities in the Profession Committee and served as a Council Member for the Hispanic Issues Section of the State Bar. Judge Aliseda is also a past President of the Hidalgo County Bar Association; a past President of the Hidalgo County Young Lawyers Association; past Board Member, Texas Young Lawyers Association, State Bar of Texas; past Board Member, Texas Rural Legal Aid; and also a Life Fellow of the Texas Bar Foundation. He volunteers his time as a volunteer Judge for the McAllen Teen Court program and also as a Vice President of the McAllen Citizen's League. An author and frequent lecturer, Judge Aliseda has lectured on various legal topics throughout the United States, Mexico, and abroad in Portugal and Spain. In 2009, he was awarded the "Ethics Award" by the Hidalgo County Bar Association and the Texas Center for Legal Ethics.
Mr. Aliseda earned his undergraduate degree from Texas A&M University and his law degree from the University of Houston Law Center. He is a licensed attorney in Texas and Illinois and also licensed to practice before the Court of Appeals for the Armed Forces. He is Board Certified by the Texas Board of Legal Specialization in Personal Injury Trial Law, along with being a certified mediator, arbitrator, and litigation management professional.
Mr. Aliseda is married to Debbie Crane Aliseda, who is a former President of the McAllen ISD School Board. They have five children; three are in college and two attend McAllen public schools.
 
last updated December 6, 2017