Main page content
Profile Photo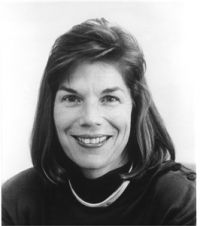 Appointed by
Governor Richards
ELLEN CLARKE TEMPLE of Lufkin was appointed to a six-year term on the Board of Regents of The University of Texas System by Governor Ann Richards in 1991.

Temple is the owner and president of Ellen C. Temple Publishing, Inc. of Lufkin. She is a former high school teacher and freelance writer.

Born on January 14, 1942, Mrs. Temple graduated in 1964 from The University of Texas at Austin where she received a Bachelor of Arts degree with honors. In 1974, she received a Master of Arts degree from Stephen F. Austin State University in Nacogdoches. Temple also completed the Rice Publishing Course in 1979 at Rice University.

A longtime advocate for libraries and the humanities in education, Temple serves as a board member for the T.L.L. Temple Memorial Library in Diboll, the Museum of East Texas in Lufkin and the Angelina Beautiful/Clean of the Chamber of Commerce.

Mrs. Temple is involved in many activities on the state and national level. She is a member of Book Publishers of Texas and the Advisory Council of The University of Texas at Austin Graduate School of Library and Information Science. Temple is on the Editorial Advisory Board of the University of North Texas Press and a member of the Summerlee Commission on Texas history. Regent Temple is a member of The Philosophical Society of Texas, and the Board of Trustees of the National Wildflower Research Center. She also serves on the National Advisory Board of Leadership America,is a board member of the Foundation for Women's Resources and is involved with The Texas Folklore Society and The Texas Humanities Alliance.

Regent Temple was on the Texas Committee for the Humanities from 1983 to 1989 and chaired the committee in 1988. She also served as director of Lufkin Memorial Hospital, raised funds to build the Westbank Community Library in Austin, and served on the Angelina County Historical Commission.

Ellen Clarke Temple is married to Arthur (Buddy) Temple III, businessman, former state representative and Railroad Commissioner. They have four children.
last updated February 13, 1991