Main page content
Profile Photo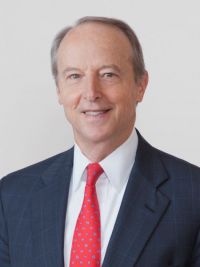 Appointed by
Governor Abbott
DAVID J. BECK, Houston, Texas, was appointed to a six-year term on The University of Texas System Board of Regents by Governor Greg Abbott in January 2015 and was confirmed by the Texas Senate on March 11, 2015. 
Regent Beck is Chairman of the Audit, Compliance, and Risk Management Committee and Chairman of the Facilities Planning and Construction Committee. He serves as a member of the Finance and Planning Committee and the Health Affairs Committee. He also serves on the University Lands Advisory Board, the Texas Medical Center Advisory Board, and as an Athletics Liaison. He has served on the Special Advisory Committee on the Brackenridge Tract and the Task Force on Houston Lands.
Mr. Beck, a founding partner of Beck Redden LLP, received his law degree from The University of Texas at Austin Law School in 1965. The U. T. Law School has named The David J. Beck Center for Legal Research, Writing, and Appellate Advocacy after him. He has been named an Outstanding Alumnus of the Law School and a Distinguished Alumnus of U. T. Austin.
Mr. Beck is consistently recognized as one of our country's preeminent trial lawyers. He was listed in Best Lawyers in America from 1985-2017 and was one of the few listed in eight different practice areas. He was named a 2013 Lawyer of the Year in Texas for Antitrust Law by Texas' Best Lawyers and was also recognized for Bet-the-Company Litigation, Commercial Litigation, and several other practice areas. He is recognized in Chamber USA with a Band 1 ranking, the highest ranking attainable, in Litigation: Trial Lawyers (Nationwide) Litigation; Energy & Natural Resources (Texas); Litigation: General Commercial (Texas), (2013-2016). In Thomson Reuters, he is recognized as "Top 10 Super Lawyers – Texas," 2003-2018. Most recently, he was listed in Benchmark Litigation, "Top 100 Trial Lawyers in America," and was named to 2017 Lawdragon 500 Leading Lawyer Hall of Fame. He is a prolific writer and has won awards for his legal writing. Most recently, he received the Texas Bar Foundation's 2019 "Best Law Review Article Award" for his article in the Baylor Law Review.
He was appointed to the prestigious Judicial Conference Standing Committee on Rules of Practice and Procedure by United States Supreme Court Chief Justice William Rehnquist in 2004 and reappointed to a 3-year-term by Chief Justice John Roberts in 2007. The Committee's members include some of the leading judges, academicians, and practitioners in the United States.
 
last updated May 30, 2019