Main page content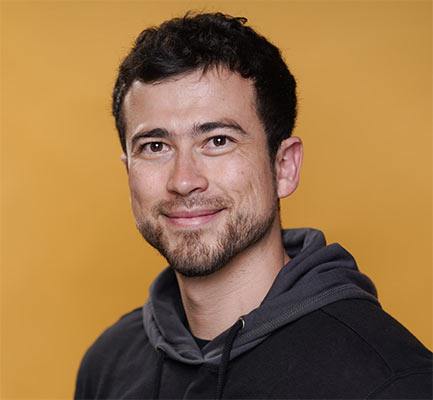 Department of Computer Science
Dr. Diego Aguirre is an Assistant Professor at the University of Texas at El Paso (UTEP). His research interests lie in the areas of deep learning, computer vision, spoken language, and reinforcement learning. Dr. Aguirre has had the opportunity to collaborate alongside companies like Lockheed Martin, NASA, IBM, Leidos, and Google.
Currently, his work focuses on the design, implementation, and evaluation of:
Self-supervised learning approaches for modeling the complex dynamics in human-human interaction using both visual and speech information.
Data-driven techniques for selecting initial weights of state-of-the-art deep learning models that allow for improved training time, generalization, and overall performance after convergence. 
Generative models that leverage modern adversarial and self-supervised learning approaches to compose multi-track/multi-instrument music pieces automatically or in collaboration with humans.
Modern pedagogical resources based on problem solving, deliberate practice, and reflection for effective computer science education for the 21st century demographic. 
Dr. Aguirre has also led the development of modern computer science courses (in strong collaboration with Google engineers and CAHSI leadership) that have been adopted by more than 15 institutions across the United States. He is currently the faculty lead of the Applied Intelligence Research Lab and the Coding Interview Club at UTEP.