Main page content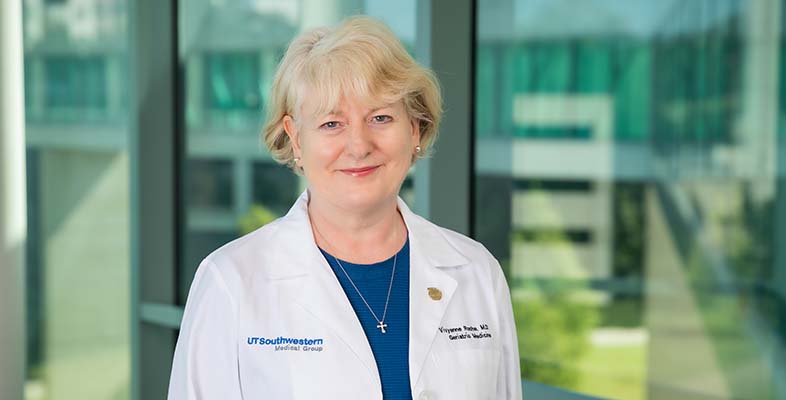 Dr. Vivyenne Marie-Louise Roche, M.D.
UT Southwestern Medical Center
Dr. Roche is Professor of Internal Medicine and Distinguished Teaching Professor at UT Southwestern in the Division of Geriatric Medicine.  She graduated from Royal College of Surgeons Medical School, Ireland, in 1987 and completed her residency training in internal medicine in 1992 at Royal College of Surgeons, Ireland, and in Perth, Western Australia.  She joined the Department of Internal Medicine at UT Southwestern in 1999 and became the Fellowship Director of the Geriatric Medicine Fellowship Program in 2004 and the Director of the Geriatric Care Clinic. She is committed to continually increasing her knowledge base, exploring novel learning platforms and collaborating with her peers. She provides care for "The Greatest Generation", who are exceptional, resilient and heterogeneous and range from robust nonagenarians and centenarians to frail vulnerable elderly. She has taught across multiple sites of care including ambulatory care, inpatient care, independent senior living and assisted living. Her teaching philosophy is rooted in providing exemplary care to older adults with complex medical illnesses. She aspires to equip learners with the essential clinical, emotional, social and collaborative skills and to model and instill the enthusiasm, respect, responsibility and advocacy necessary to care for all patients.