Main page content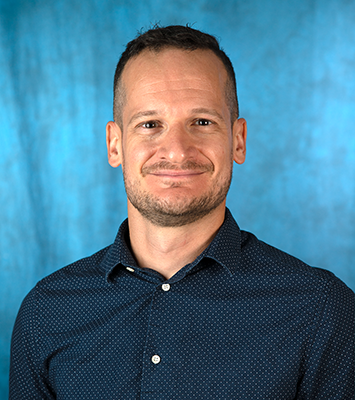 Department of Anthropology
College of Liberal and Fine Arts
Dr. Luca Pozzi was born in Italy, in a small town in the middle of the Alps. Growing up in the mountains, he developed a very strong connection and love for nature. He received a bachelor's degree in Biology and a master's degree in Animal Biodiversity and Conservation from the Università degli Studi di Torino. He eventually moved to the U.S. where he earned his Ph.D. in Biological Anthropology from New York University. His research centers on primate biodiversity and conservation and he has worked in several countries including Kenya, Tanzania, and Madagascar. His work focuses on better understanding the drivers that shaped biodiversity in the past to obtain critical information to interpret and predict how wild populations may respond to present and future changes.
His teaching practices draw from both natural and social sciences and engage students in discussions about the debates and controversies animating the field of anthropology and evolutionary biology. He believes that students can more effectively engage with and appreciate scientific material when they see the links to their everyday life. His pedagogical strategies are aimed at finding these connections to make learning science fun, and to stimulate a life-time curiosity about science. Dr. Pozzi received the 2020 President's Distinguished Achievement Award for Core Curriculum Teaching at UTSA.
Dr. Pozzi is also engaged in promoting diversity and social justice within and beyond academia. He is the Chair of the LGBTQ+ Faculty and Staff Association at UTSA and a member of the Society of Systematic Biologists Diversity, Equity, and Inclusion Committee.