Main page content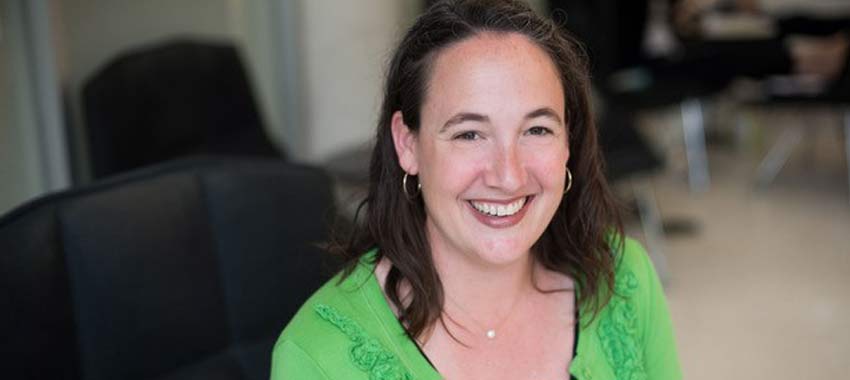 Department of Computer Science
College of Natural Sciences
I am motivated by my belief that all my students have the ability to learn computer science, and that it is my duty to teach the material such that they can. I also believe that computer science is essential to our society and can change the world for the better, but that a poor use or understanding of it can instead cause harm. Thus, I am motivated to continue to seek out ways to teach my students how to wield the power of the field correctly, ethically, and constructively.
Alison Norman is an Associate Professor of Instruction in the Department of Computer Science at The University of Texas at Austin. She is also a UT Austin Provost's Teaching Fellow, 2017 President's Associates Teaching Excellence Award recipient, and a 2017 College of Natural Sciences Teaching Excellence Award recipient. Norman's teaching responsibilities include teaching the undergraduate operating systems course and a freshman computer science ethics course that she co-developed.
Norman chairs her department's Diversity and Inclusion committee, where she works to improve the experience of women and other underrepresented groups in the department. As a Provost's Teaching Fellow, she developed a series of micro-workshops to help faculty better understand the experience of their underrepresented students. The materials for those workshops have now been shared across the campus.
Norman also coordinates outreach to underserved communities through her department's Coding in the Classroom program, which she co-founded and now serves as faculty chair, and serves as the Lab Director for First Bytes, week-long camps hosted by Texas Computer Science that introduce high school girls to computer science.
Norman earned both her master's and her Ph.D. in the UT Austin Department of Computer Science, after earning her bachelor's degree in Computer Science from the Georgia Institute of Technology. She is married with three children (two boys, 12 and almost 8, and a girl, who is 5) and two dogs (both rescues).