Main page content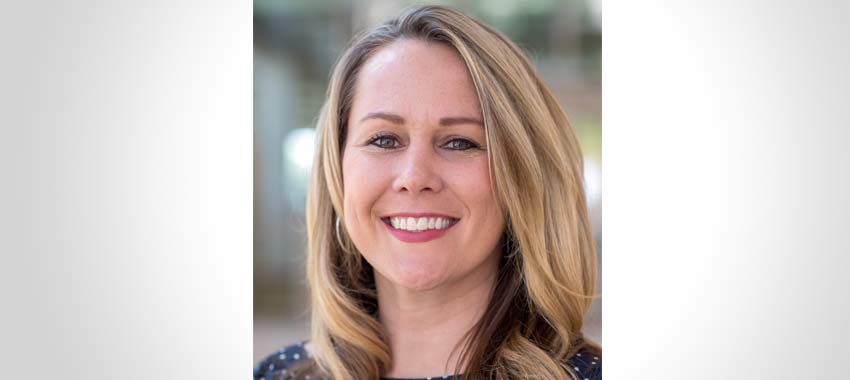 College of Arts & Sciences
My students and their success motivates me to be an outstanding teacher. Their desire to learn in an active and involved atmosphere is what pushes me to be more creative with lectures and assignments and find new and stimulating ways to connect with them. Providing them with the tools necessary for success after my class is extremely important. If I do better, they will do better! I am constantly learning from them and the more I engage with them the more I am in touch with each new generation of students and am better able to adapt to their needs.
Stephanie Fife is native to the Permian Basin and has spent most of her life here. Fife is a first-generation college student and graduate. She was always interested in the field of psychology and wanted to learn more about the causes of human behavior. She majored in psychology at the University of Texas Permian Basin and shortly began pondering graduate school.
Fife recalls asking one of her professors at the time if he thought she could get into the Clinical Psychology graduate program at UTPB. To her surprise, he strongly believed Fife could get in and be successful thereafter. She chose to stay at UTPB for several reasons. Most revolved around the faculty, size of the program, cost, convenience, and family. Fife graduated with her Bachelor of Arts in Psychology in May 2005 and enrolled in the Clinical Psychology graduate program the following fall semester.
While working on her graduate degree, she worked one day a week in a psychiatrist's office. This experience encouraged the topic for her master's thesis, which with the help of her advisors was published. She graduated with her master's degree in Clinical Psychology in August 2009. Fife was offered the opportunity to teach an introductory to psychology course that fall. She had no previous teaching experience, but felt that she knew enough about the field to give it a shot. It was quite the learning experience. She knew nothing about teaching, but a lot about psychology.
Fife has learned many things since that first semester, both personally and professionally. She never expected or desired to become a teacher; she just happened to be in the right place at the right time. Fife cannot imagine a life without teaching. She has learned more from teaching than sitting in a classroom as a student. She highly values her teaching experience at UTPB. She takes pride that she is from the Permian Basin and a product of the UT System.
She hopes that her students, who are mostly first-generation college students, see her as a role model of what they are capable of achieving. Fife knows first-hand what many are going through. She is able to reflect on her own experience as she works with students. Fife feels that if they can see themselves in her, they are more likely to succeed. It's important for them to know that she was a first-generation college student, paid for her own education, was a freshman twice, that she is a mother and wife, and works to balance life as they do. Fife has learned over the years that they appreciate the personal information she shares with them and find it encouraging as they work toward their goals.
Psychology is everywhere. She loves to show her students how the theories discussed in class relate to their everyday life and future profession. Fife's purpose and passion in the teaching of psychology is for her students to see how they can use these topics to navigate life and better understand those around them. Most of all she wants her students to enjoy coming to class and find the information useful!