Main page content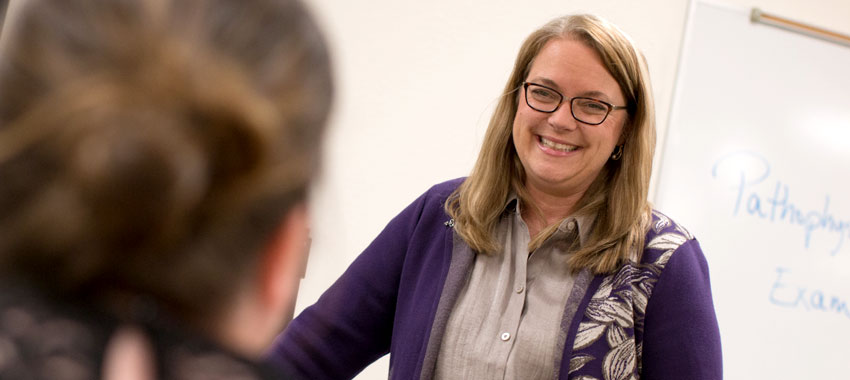 Regina Urban, Ph.D., RN-BC, CCRN, CNE
Clinical Assistant Professor
College of Nursing and Health Innovation
Regina Urban has been a Registered Nurse for 20 years, working in the areas of critical care, nursing staff development, and nursing education.  Her nursing clinical background includes experience in the Emergency Department, Intensive Care Unit, and Cardiac Catheterization / Electrophysiology Lab.  She possesses additional national nursing certifications in critical care nursing, nursing staff development, and nursing education. In addition, she possesses previous degrees in psychology and is licensed as a Professional Counselor in Texas. 
Currently, Urban works in the undergraduate nursing program in the College of Nursing and Health Innovation at The University of Texas at Arlington.  She teaches pathophysiology and nursing research in online, blended, and in-seat formats.  She also works with a small group of critical care students in ICU settings. Urban has participated in Professional Learning Communities at UT Arlington in 2016 and 2017 where she collaborated with other professors on activities to enhance teaching and learning.  She enjoys mentoring honors students and has partnered with three students on their senior honors theses. In 2017, she was the recipient of the Provost's Award for Excellence in teaching and the College of Nursing and Health Innovation's Teaching Award. Her research interests are in nursing education and nursing transition to practice. 
When she is not working, Urban enjoys spending time with her three children, gardening, reading a good book, and taking walks with her dog.