Main page content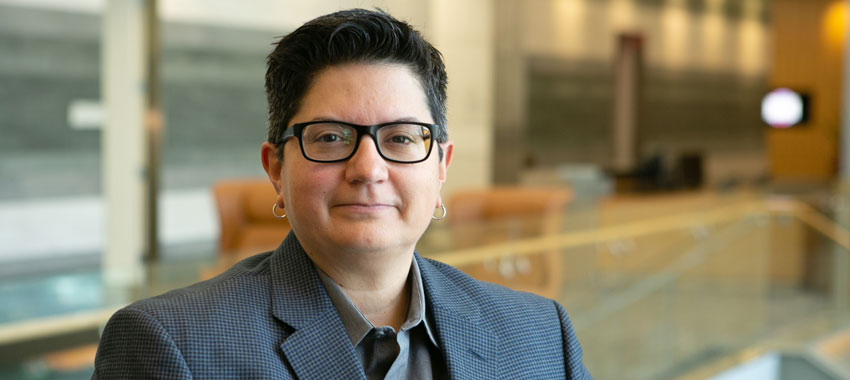 College of Liberal and Fine Arts
Jackie Cuevas is an Assistant Professor of Latina/o Literary and Cultural Studies in the Department of English. Her research focuses on questions of gender and sexuality in Latina/o literature. She is the author of Post-Borderlandia: Chicana Literature and Gender Variant Critique (Rutgers University Press, 2018) and co-editor of El Mundo Zurdo 4: Selected Works from the 2013 Meeting of The Society for the Study of Gloria Anzaldúa (Aunt Lute Books, 2015). 

Cuevas teaches courses on Latina/o literature, with many of her courses cross-listed with Mexican American Studies and Women's Studies. She has served as a mentor for first-generation students, McNair scholars, Mellon Humanities fellows, and Honors students. She was awarded UTSA McNair Mentor of the Year in 2017 and received the UT Regents' Outstanding Teaching Award in 2018. 

As Graduate Advisor for the Department of English, Cuevas advises students in the English M.A. and Ph.D. programs. Cuevas currently serves on the Executive Committee for the Modern Language Association Chicana/o Literature Forum. She is a member of the Macondo Writers Workshop founded by Sandra Cisneros.