Main page content
Regents award students for exceptional work in creative writing
AUSTIN— Two students will be awarded the Regents' Outstanding Student Awards in Arts and Humanities for their exceptional work in creative writing by The University of Texas System Board of Regents at its May 10 meeting.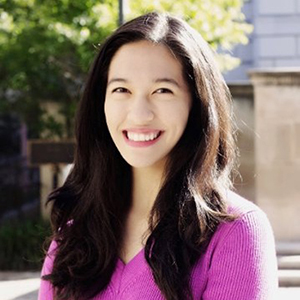 Nooshin Ghanbari, a UT Austin third-year Plan II Honors and English major, will be recognized for her outstanding poetry collection titled, "Homecoming: a travel narrative." Outside of her work as poetry editor for The Nocturnal Literary Review, the official journal of the Plan II Honors program, her poetry has been published in three countries – the United States, England and Wales. 
"I have loved to write from a very young age, due in large part to the fact that I was raised in a household that emphasized an appreciation of the liberal arts," Ghanbari said. "My father once told me to write something every day and I have followed his advice ever since."
While attending UT Austin, Ghanbari has realized with growing conviction that she wants to "write and instill a passion of creating in others" for the rest of her life, and hopes to eventually pursue a career in the publishing industry after continuing her study of the English language and creative writing in graduate school.
Frederick Tran, a UT Arlington senior majoring in Critical Languages, will be recognized for his exceptional short fiction piece. His winning selection, "Airstrikes," is a short story about a doctor serving with Médecins Sans Frontières in Yemen – also known as Doctors Without Borders – who suffered a terrible loss.
"I couldn't have written this story without the knowledge I gained at UTA – whether that be the writing styles I studied in Russian literature, the techniques I learned in creative writing or the French I was fortunate to pick up through the language courses," Tran said. "It's a testament to the outstanding faculty we have in the College of Liberal Arts here at UTA."
Tran's previous work as a columnist for the school publication, The Shorthorn, allowed him to lend his voice to issues he thought prevalent. Tran plans to pursue a Master of Fine Arts degree in creative writing and "hopes to continue telling stories of the unheard and silenced."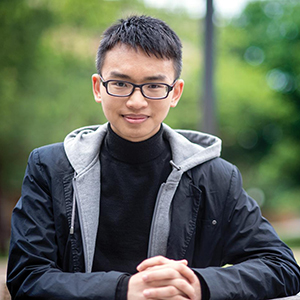 The Regents' Outstanding Student Awards program is designed to provide a framework that fosters excellence in student performance, rewards outstanding students, stimulates the arts and humanities and promotes continuous quality in education. A $1,500 monetary award will be made in the winners' names to the academic department designated by the student.
After a rigorous campus-based nomination process, the UT System was presented with 27 nominations this year, representing each UT academic institution. Applications had to demonstrate academic excellence and commitment to the arts through participation in university and community activities. The written work was evaluated based on originality, command of language and structure.
An external panel of judges evaluated the nominations, including U.S. National Book Award winner Charles R. Johnson, Ph.D.; poet Tarfia Faizullah; and Texas State University professor of creative writing, Kathleen Peirce.
"These creative students show immense talent in their writing and also immense care for their education and community," Regents Chairman Paul Foster said. "The arts and humanities are important values in education and our nation's culture, and the Board of Regents is proud to honor these exceptional students."
Established in February 2012, the Regents' Outstanding Student Awards in Arts and Humanities varies each year and commends students at UT institutions excelling in one of three disciplines: musical arts, visual arts and creative writing.
To learn more about the nomination and evaluation process or for details on past and future awards, please visit the Regents' Outstanding Students Awards in Arts and Humanities website.
About The University of Texas System
Educating students, providing care for patients, conducting groundbreaking basic, applied and clinical research, and serving the needs of Texans and the nation for more than 130 years, The University of Texas System is one of the largest public university systems in the United States. With 14 institutions and an enrollment of more than 228,000 students, the UT System confers more than one-third of the state's undergraduate degrees, educates approximately two-thirds of the state's health care professionals annually and accounts for almost 70 percent of all research funds awarded to public institutions in Texas. The UT System's operating budget for FY 2017 is $17.9 billion, including $3 billion in sponsored programs funded by federal, state, local and private sources. With more than 20,000 faculty – including Nobel laureates and many members of the National Academies – and nearly 80,000 health care professionals, researchers, student advisors and support staff, the UT System is one of the largest employers in the state.