Finalist named for UT Southwestern Medical Center Presidency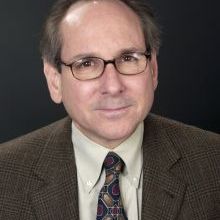 AUSTIN – The University of Texas System Board of Regents today (May 27) named Dr. Daniel K. Podolsky as the sole finalist for the presidency of UT Southwestern Medical Center at Dallas.
Podolsky, chief academic officer of Boston-based Partners Healthcare System, Inc. and Mallinckrodt Professor of Medicine at Harvard Medical School, was named following a special called telephonic meeting of the Board. Regents are expected to finalize the appointment in June. By law, university governing boards can make presidential appointments no sooner than 21 days after naming a finalist or finalists.
A national search for the presidency was launched last fall, after longtime President Kern Wildenthal announced he was stepping down in September 2008. A 15-member advisory committee helped guide the search process and a national firm was engaged to identify and select a pool of prospective successors, which was narrowed by the advisory committee and from which the regents named Podolsky.
"We believe Dr. Podolsky possesses the extraordinary leadership skills required to guide a world-class health institution and foster the necessary collaborations vital to the continued success of UT Southwestern," said Dr. Kenneth I. Shine, UT System chancellor ad interim and chair of the search advisory committee.
Podolsky has been associated with Harvard Medical School and Massachusetts General Hospital, where he has served as chief of gastroenterology since 1989, for his entire career. He is an internationally renowned physician scientist and leader in his field. He has served as president of the American Gastroenterological Association and received the AGA's Distinguished Achievement Award in 2007. For the past three years, he has also served as chief academic officer of Partners HealthCare, which was founded by Massachusetts General Hospital and Brigham and Women's Hospital in 1994. In that role, he has oversight responsibility for a $1 billion research enterprise, as well as graduate medical education at both hospitals. He is currently on the board of directors and audit committee of GlaxoSmithKline. Podolsky earned his undergraduate degree (summa cum laude) from Harvard College and medical degree from Harvard Medical School. He is married to Dr. Carol P. Podolsky, and they are the parents of three children now in college and graduate school.
"We are absolutely delighted with the quality of this finalist. Dr. Podolsky represents the best of the medical profession and administrative leadership," said Regents' Chairman H. Scott Caven, Jr. "We are grateful to Dr. Shine and the other members of the search advisory committee for their work and this outstanding result."
Wildenthal has served as UT Southwestern's president for the last 22 years and will remain on the faculty, devoting most of his time to philanthropic efforts on behalf of the medical center. Prior to being named president in 1986, he served as dean of the medical school for 10 years.
"Dr. Wildenthal's service as president of UT Southwestern has been extraordinary and his many accomplishments have helped establish the institution as a world-class academic medical center. With that said, we look forward to Dr. Podolsky building upon these accomplishments and feel confident that he will continue to move UT Southwestern on a progressive path," Shine said.
UT Southwestern Medical Center, one of the premier medical centers in the nation, integrates pioneering biomedical research with exceptional clinical care and education. Its more than 1,500 full-time faculty members - including four active Nobel Prize winners, more than any other medical school in the world - are responsible for groundbreaking medical advances and are committed to translating science-driven research quickly to new clinical treatments. UT Southwestern researchers undertake more than 3,500 research projects annually, totaling more than $361 million.
UT Southwestern physicians provide medical care in 40 specialties to nearly 92,000 hospitalized patients and oversee 1.7 million outpatient visits a year. The physician faculty of UT Southwestern offers patient care at UT Southwestern University Hospitals, Parkland Health & Hospital System, Children's Medical Center Dallas, VA North Texas Health Care System, and other affiliated hospitals and clinics in Dallas and Fort Worth. Three degree-granting institutions – UT Southwestern Medical School, UT Southwestern Graduate School of Biomedical Sciences and UT Southwestern Allied Health Sciences School – train more than 4,200 students, residents and fellows each year.
The University of Texas System is one of the nation's largest higher education systems, with nine academic campuses and six health institutions. The UT System has an annual operating budget of $10.7 billion (FY 2008) including $2.3 billion in sponsored programs funded by federal, state, local and private sources. Student enrollment exceeded 194,000 in the 2007 academic year. The UT System confers more than one-third of the state's undergraduate degrees and educates nearly three-fourths of the state's health care professionals annually. With more than 81,000 employees, the UT System is one of the largest employers in the state.