UT System Appoints Ellis to Lead Community College Initiatives
Office to Focus on Facilitating Transfers from Community Colleges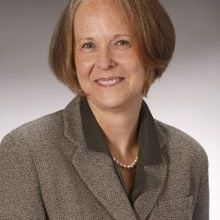 AUSTIN – Longtime educator and administrator Martha M. Ellis was named today (Apr. 4) to the newly created position of associate vice chancellor for community college partnerships for The University of Texas System.
The post, which is overseen by Executive Vice Chancellor for Academic Affairs David B. Prior, was created primarily to increase student transfers from community colleges to the UT institutions. The appointment is effective July 1.
"Community college transfers represent the low-hanging fruit in the higher education world – statistics show us that those who pursue upper-division work are among the most successful to reach graduation," UT System Chancellor Mark G. Yudof said. "There is a relatively low percentage of community college students who choose to continue their education toward the completion of an undergraduate degree, and we should be doing everything we can to make it easier for students to move on to four-year institutions."
The appointment of Ellis to the leadership position signals the UT System's commitment to improving community college transfer rates in the state. Among Ellis' responsibilities will be coordinating the UT System community college transfer initiatives. The UT System – in collaboration with officials from the Texas Association of Community Colleges and the Texas A&M University System – is currently working to identify best practices and develop recommendations aimed at increasing the transfer rate of community college students to universities.
According to a recent study by the National Center for Educational Statistics, only 36 percent of community college students plan to transfer to a four-year institution, and only about half of them succeed. But of those who do transfer to four-year colleges, 70 percent complete a bachelor's degree, the NCES found.
"These figures are particularly compelling when one considers the relatively high percentage of minority and first-generation college students who choose community colleges to begin their higher education experience," Yudof added.
Increasing transfers from community colleges to four-year institutions could also help hasten the state's "Closing the Gaps" goal of increasing higher education participation in Texas colleges, Prior said.
"Agreements between universities and community colleges aimed at increasing transfers exist, most have met with only partial success, leading us to conclude that we must strengthen our efforts of collaboration and cooperation to better engage students to continue their education at four-year institutions," Prior said.
Ellis currently is president of Lee College in Baytown, a position she has held since 2002. She has 25 years of administrative leadership experience in higher education, including two years as president of Texas State Technical College in Waco and 13 years at Collin County Community College, where she was a faculty member and held the positions of provost, dean and director.
She is a former president of the Texas Community College Association and the Association of Texas Colleges and Universities and currently serves on the Commission on Colleges for the Southern Association of Colleges and Universities, is on the board of directors for the American Association of Community Colleges and is a commissioner for the American Council of Education.
Ellis earned a doctorate in higher education administration and research from the University of North Texas, a master's degree in human development cognitive psychology from UT Dallas and a bachelor's degree in religion and music with a minor in psychology at American Christian College.
"Dr. Ellis' leadership activities in academia and on numerous higher education boards and commissions make her an outstanding choice for this new position – roles which will undoubtedly help us move forward with this important initiative," Yudof said.
About the University of Texas System
Serving the educational and health care needs of Texans for more than 125 years, the UT System is one of the nation's largest higher education systems with 15 campuses – including nine academic and six health institutions – and an annual operating budget of $10.7 billion (FY 2008). Student enrollment exceeded 194,000 in the 2007 academic year. The UT System confers one-third of the state's undergraduate degrees and educates three-fourths of Texas health care professionals. With more than 80,000 employees, the UT System is one of the largest employers in Texas.