As Texas continues to grow, UT institutions continue to invest in the future. UT institutions are forging educational pathways for populations whose insights and contributions remain essential to our local, state and national successes. With a commitment to advancing Hispanic populations, UT institutions are recruiting, enrolling and graduating a growing number of Hispanic students; increasing opportunities for Hispanic scholars; building partnerships across sectors that advance college and career outcomes, and promoting Hispanic culture, heritage, arts and ideas. Below are some notable facts that demonstrate a track record of this commitment and impact across the UT System.
 Hispanic Enrollment 2022
UT Institutions
44% all levels
51% Bachelor's
25% graduate
HSI UT Institutions
52% all levels
57% Bachelor's
33% graduate
Nationally*
16% all levels
18% Bachelor's
11% graduate
Hispanic Degrees 2022
UT Institutions
38% all levels
44% Bachelor's
13% Doctoral (PhD)
HSI UT Institutions
44% all levels
49% Bachelor's
15% Doctoral (PhD)
Nationally*
15% all levels
17% Bachelor's
6% Doctoral (PhD)
Hispanic Faculty 2021
UT Institutions
15% instruction
15% research
15% combined
HSI UT Institutions
19% instruction
17% research
19% combined
Nationally*
5% instruction
5% research
5% combined
* As of 2021
Seal of Excelencia Logo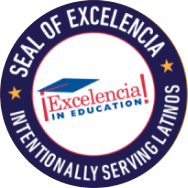 Seal of Excelencia Certified Institutions
The UT System currently has five institutions, more than any university system in the country, that have earned the prestigious "Seal of Excelencia" from the nonprofit Excelencia in Education for work to advance higher education opportunities for Hispanic communities. In 2022, the University of Texas at Arlington joined UT Austin, UT El Paso, UT Rio Grande Valley and UT San Antonio among UT institutions recognized for service to Hispanic students as demonstrated through data, evidence-based practices and leadership. Tune in Sept. 29 for Excelencia in Education's announcement of the 2023 certified and recertified institutions: www.edexcelencia.org/seal/seal-excelencia-certified-institutions.
HSRU Logo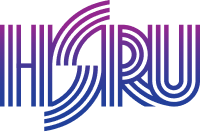 The Alliance of Hispanic Service Research Universities (HSRU), is a voluntary association of universities that are both Hispanic-Serving Institutions as defined by Title V of the Higher Education Act and in the top 5% of universities in the United States for research as determined by the Carnegie Classification of Institutions of Higher Education. Under the leadership of UT El Paso President and HSRU Alliance Chair Heather Wilson, the alliance is working to double the number of Hispanic doctoral students enrolled at member institutions and increase by 20% the Hispanic professoriate in participating universities by 2030. UT institutions contributing to this effort include UT Arlington, UT Austin, UT El Paso and UT San Antonio.