The University of Texas System invites nominations and applications for the position of President of The University of Texas of the Permian Basin, a vibrant, student-focused center of excellence for learning, culture and economic development located in sunny West Texas.
UT Permian Basin is the only four-year university for Midland, Odessa and the surrounding areas. UT Permian Basin is a dynamic, growing university, which experienced a dramatic 68 percent increase in headcount and 56 percent increase in semester credit hours during the past five years. This growth has been fueled by the creation of new accredited programs in engineering, nursing, athletic training and other high-demand areas. The recent launch of a football program has also helped increase enrollment, as well as school spirit, alumni identification and community engagement.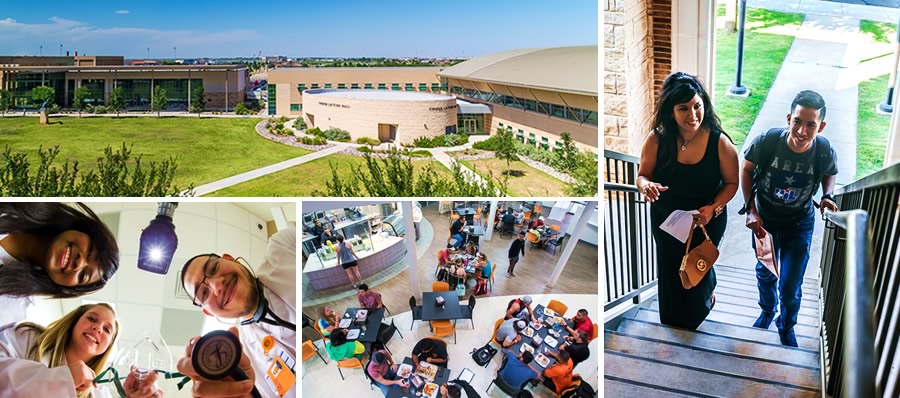 The University offers its more than 7,000 students nearly 40 undergraduate majors and 15 graduate degree programs in both traditional and highly innovative formats, and it is consistently recruiting and retaining high-class faculty and staff while improving student success.
UT Permian Basin was recognized by the Texas Higher Education Coordinating Board as the first public university in the state to systematically address the goals of increased learning, persistence, completion and success by implementing AVID strategies at the post-secondary level.
In 2013, a partnership between UT Permian Basin and Presidio Independent School District established Texas' first entirely virtual early college high school, which gives students the opportunity to earn up to 60 hours of college credit while earning a high school diploma at the same time. Earning both high school and college credit saves families in the community hundreds of dollars on each course and speeds the student toward graduation.

The University also offers state-of-the-art classroom and laboratory spaces, and the Midland campus houses the Wagner Noël Performing Arts Center which has been ranked as one of the top centers in the world and No. 1 in Texas for university-based centers with 5,000 seats or fewer. This world-class venue has also improved cultural and educational opportunities for students and the community.
As Chief Executive Officer of UT Permian Basin, the President has the responsibility of articulating the mission and values of the University. Please refer to the position specification for additional information.
Position Specification
Read position specification in its entirety here.
Search Advisory Committee
Committee members were selected in accordance with the Board of Regents' Rules and Regulations, which include a provision for representation on such committees by various constituencies of the institution.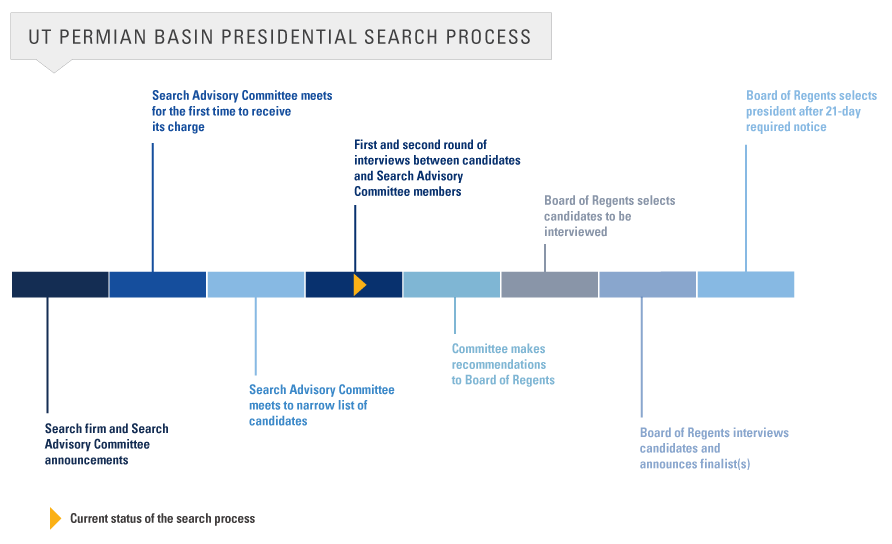 Updates
December 9, 2016
The Search Advisory Committee met for the first time to receive its charge and a second meeting is scheduled for February 2017.