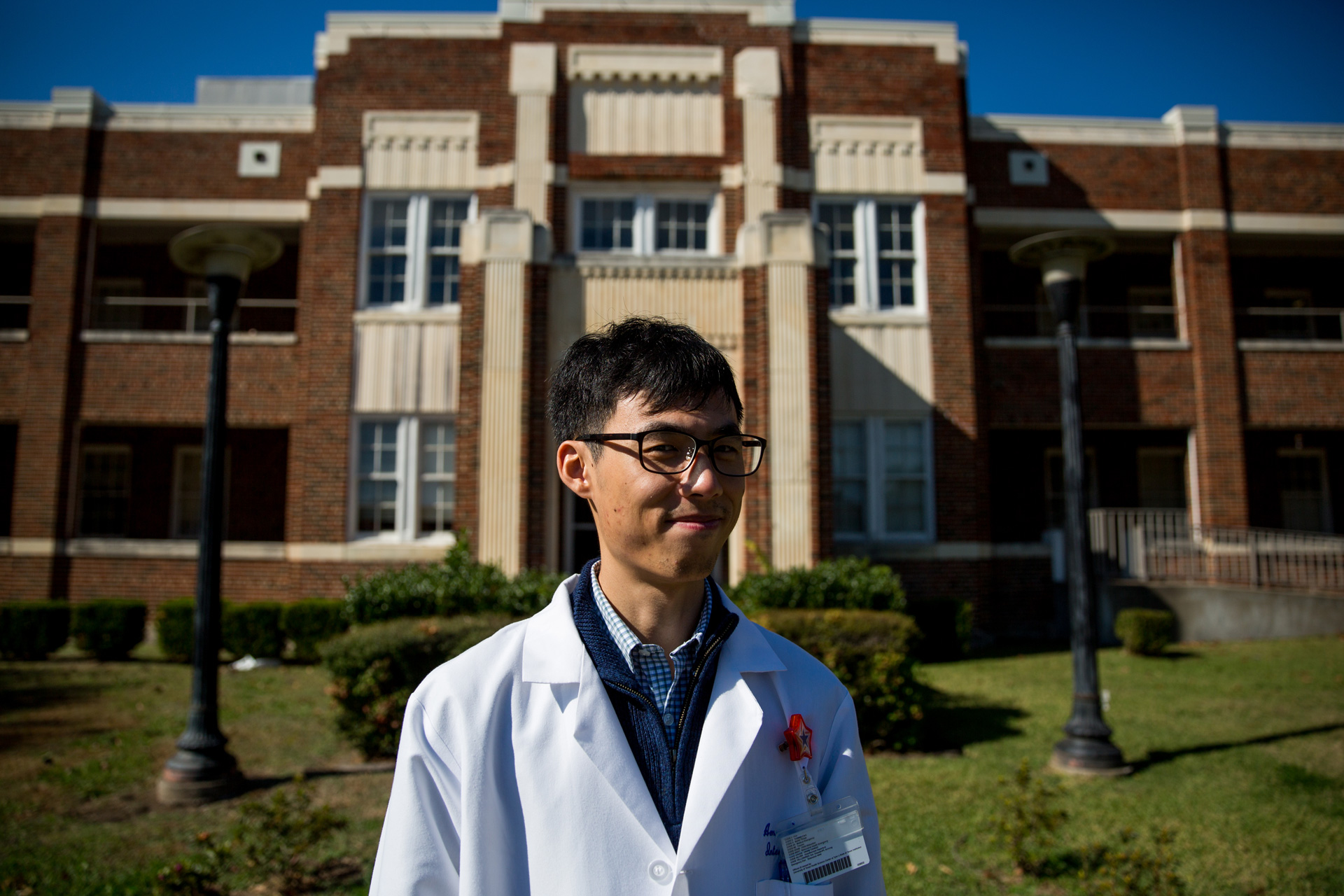 Transcript
It's a warm fall morning in Terrell, Texas and Psychiatrist Cai Chen is walking with me around the grounds of Terrell State Psychiatric Hospital. Dr. Chen started here a couple weeks ago as part of a new residency program with UT Health Northeast in Tyler. But he seems to already have a pretty good grasp of how things work.
Dr. Cai Chen: It's a state hospital so we see mostly indigent population, people who are homeless, people who don't have insurance, or who have Medicare, Medicaid. You don't really see a lot of people here with commercial insurance, and you see a lot of forensic patients as well.
Covington: Chen is part of the first class of psychiatry residents from the program, which came about to help address the severe shortage of psychiatrists in the region. In Kaufman County, where Terrell sits-- about 30 miles east of Dallas -- the ratio is one psychiatrist for every 1,500 to 11,000 people. In Van Zandt County directly to the east of Kaufman, the ratio is one for every 40,000 people or more. Both counties are considered federally designated shortage areas. 
Chen: We have a total of 254 counties and 185 do not have a single psychiatrist over there.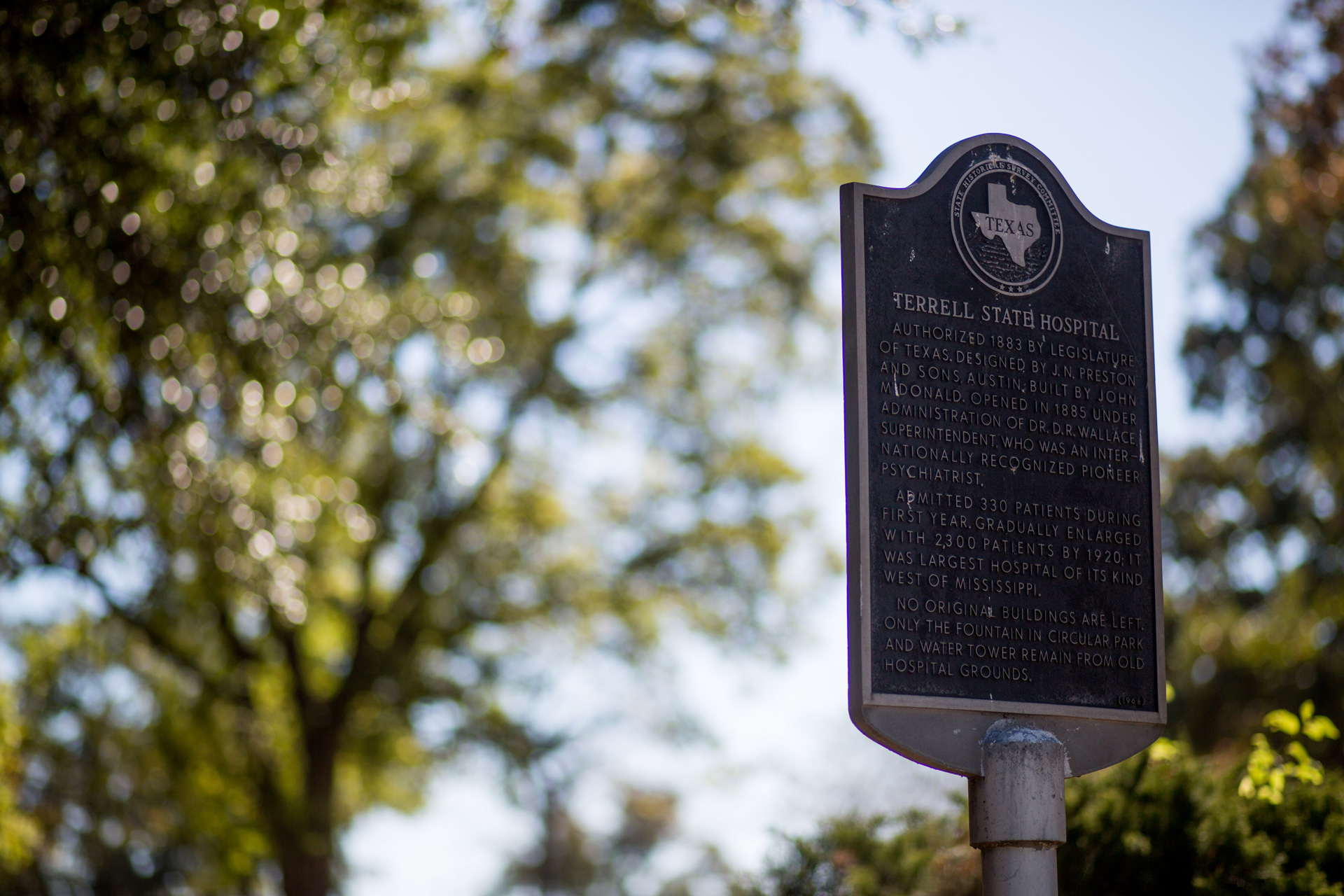 Covington: The hope of hospital officials and university leaders is that by training psychiatrists in the needy areas, they will hopefully stay on to practice there. Hospital and medical school officials are counting on it being an opportunity for residents to develop skills in a setting that serves a complicated, vulnerable and often misunderstood population. 
Dr. Chen and I stop to talk in front of the hospital's fountain, which is a three-tiered relic from the 1880s. He says that psychiatrists like him operate in a less rigidly defined area of medicine that's often misunderstood by other kinds of doctors.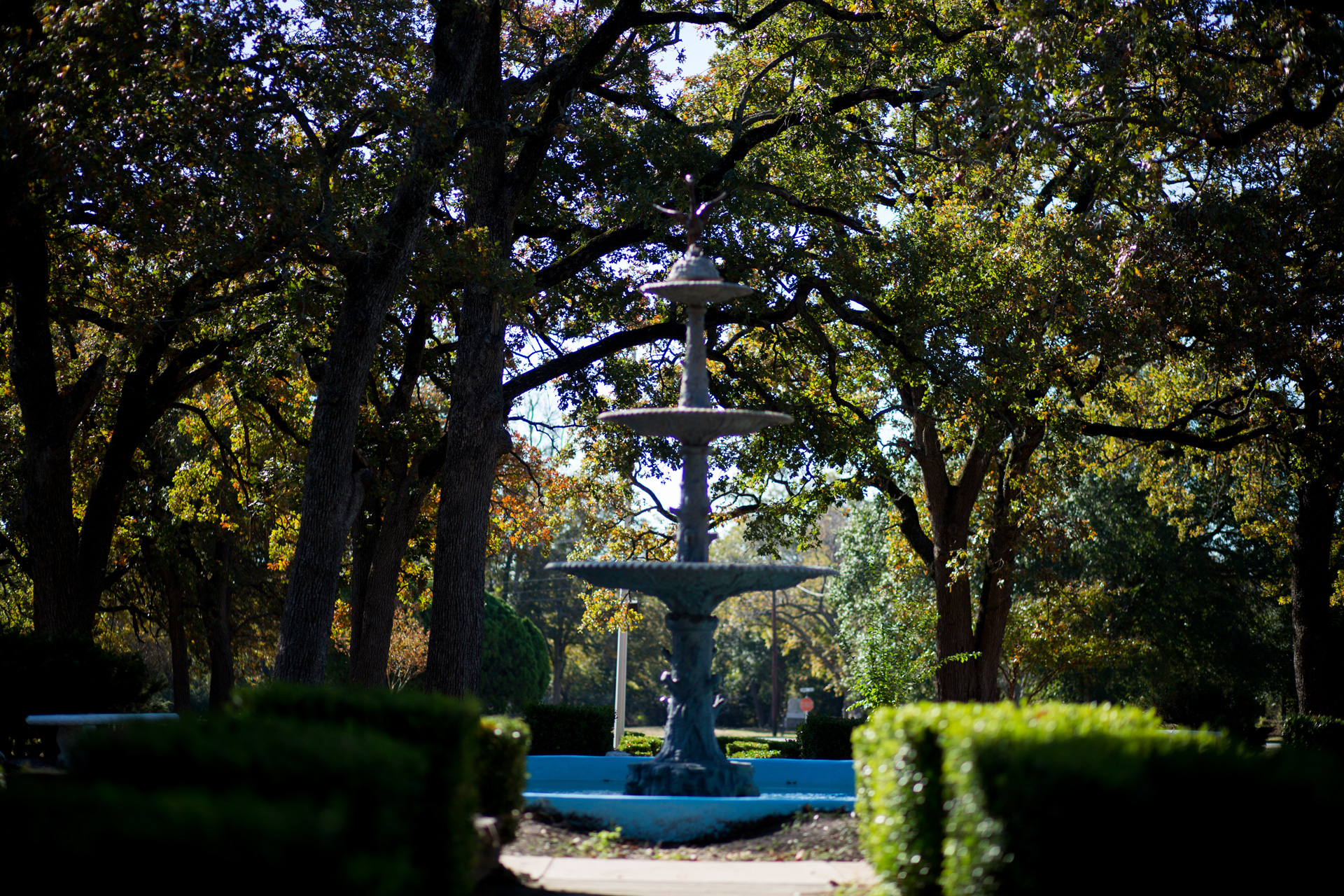 Chen: People are complex, strange creatures, which is why there's always been this stigma of the specialty of psychiatry itself that psychiatry is not real medicine. 
Covington: We make our way to the hospital's medical clinic, which is permanently on lockdown, and there, Chen tells me how his work requires him to deal with not only the medical side of mental health,  but the social side, too. He says some of the struggles of the northeast Texas region could be having an effect on individuals' mental health. For one thing, the region is aging faster than the rest of the state. And it's struggling economically, too. 
Chen: "I do think that when people start losing that sense of community, that sense of having some kind of purpose to their lives, they end up turning to drugs, they end up becoming more depressed, and of course depressed people are more likely to commit suicide or attempt to commit suicide." 
Covington: A 2017 report by the University of Texas System's Population Health Department-- the department that is producing this very story--found that suicide rates in Texas are rising especially among the white population. And Smith County, which sits just outside Terrell's service area had the highest rate among the state's 25 most populated counties.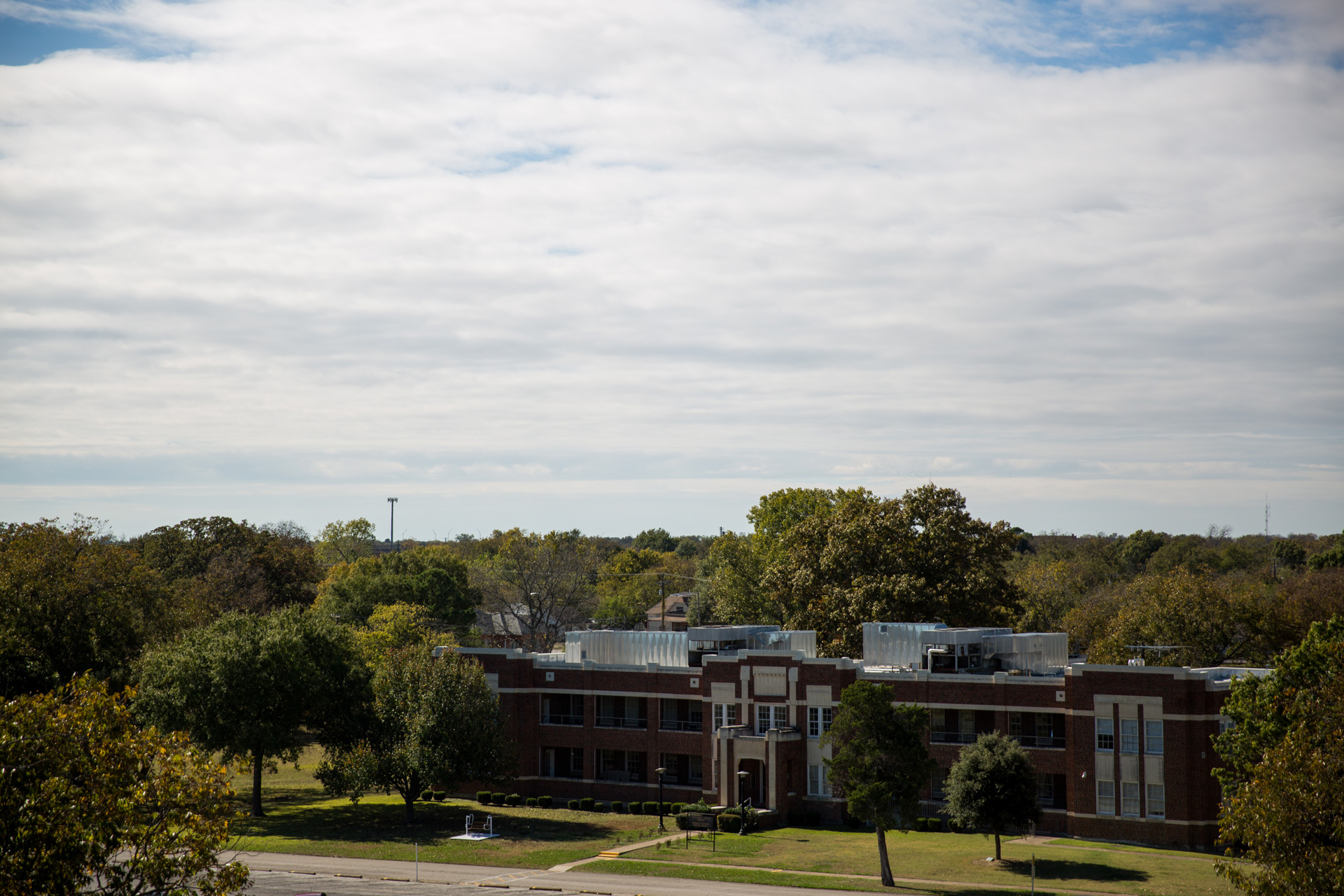 But Chen is being trained to help those who are severely depressed and contemplating suicide. Terrell is the only state hospital in Texas that treats patients with electroconvulsive therapy, or ECT. Chen says the treatment is often misunderstood by the public but that it can be effective. 
Chen: When everything else has failed …and you have someone who is still very suicidal, ECT… has proven time and time again that it is very effective in that kind of population. 
Covington: Later in the morning, I leave Dr. Chen and walk across the parking lot toward Terrell's Italianate-looking brick administrative building where I meet Clinical Director Dr. Mark Messer. He's a serious-looking guy but he greets me with a wry sense of humor and an eagerness to talk about his agenda for the hospital in these early days of the new residency program.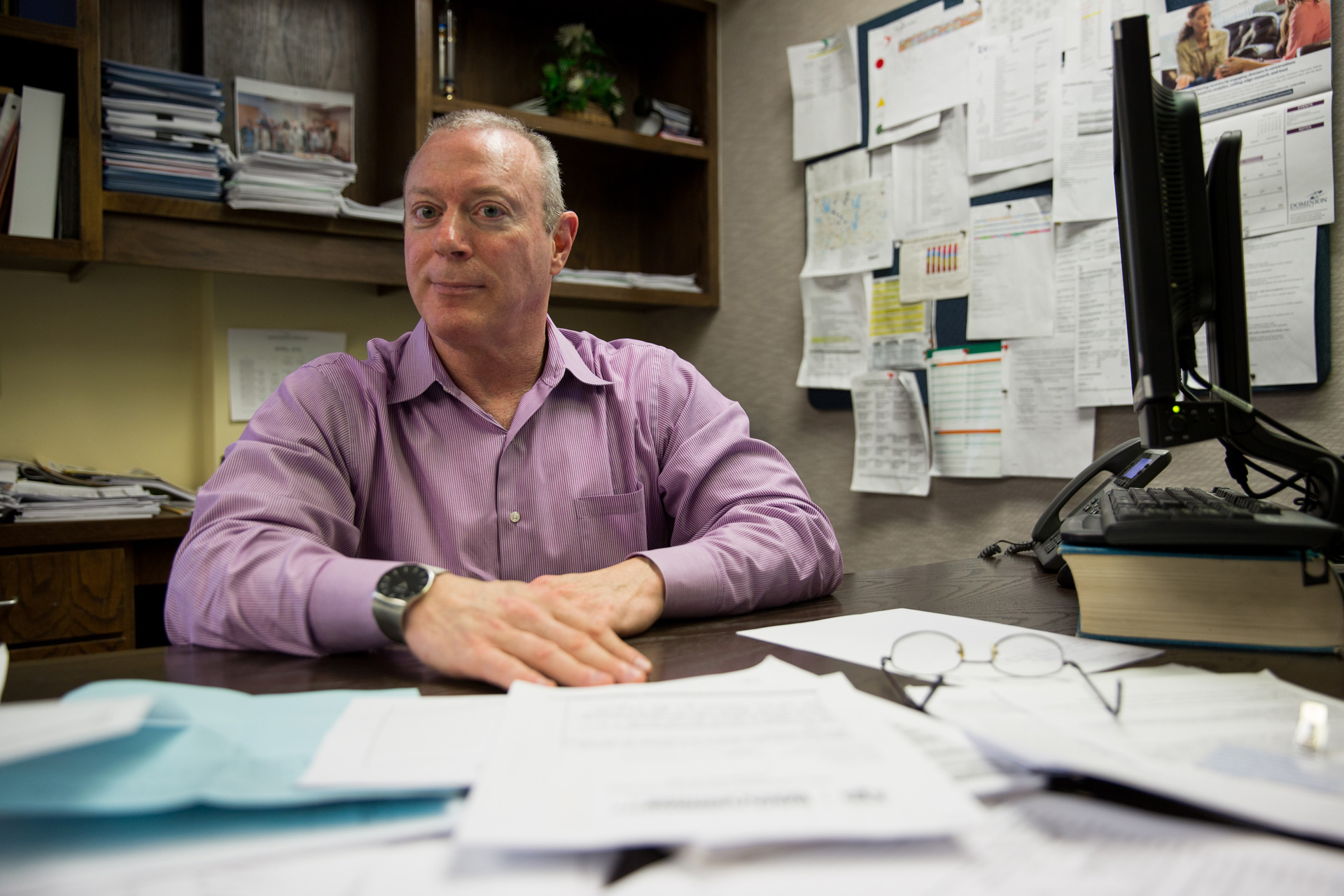 Sitting in a blue wingback chair, he says one of the challenges Terrell faces today is its growing forensic population. These are patients sent from prisons because they aren't mentally fit to stand trial. Psychiatrists like him and Dr. Chen have to determine if and when these patients are ready to go back into the justice system. 
Mark Messer, Clinical Director at Terrell State Hospital: The jails have tremendous pressure to not have…inmates, patients…sitting there waiting to have their competency restored so they can face their charges. We used to only have maybe 10 to 20 percent forensic patients, the rest were civil commitments…now, we're over 50 percent.
Covington: Messer says he's also focused on keeping up with trends in psychiatry so that he can offer new treatments to all his patients. One initiative he's excited about is injectable medication. He says it used to be seen as only a last resort for patients who struggle to take pills, but now he says it's a way to put a halt to conditions that tend to escalate without immediate treatment.
Messer: They might have side effects or when they leave the hospital, the meds go in the trash, and like most, all medical illnesses, if you don't aggressively treat it in the beginning, and get it under control, it just worsens and worsens.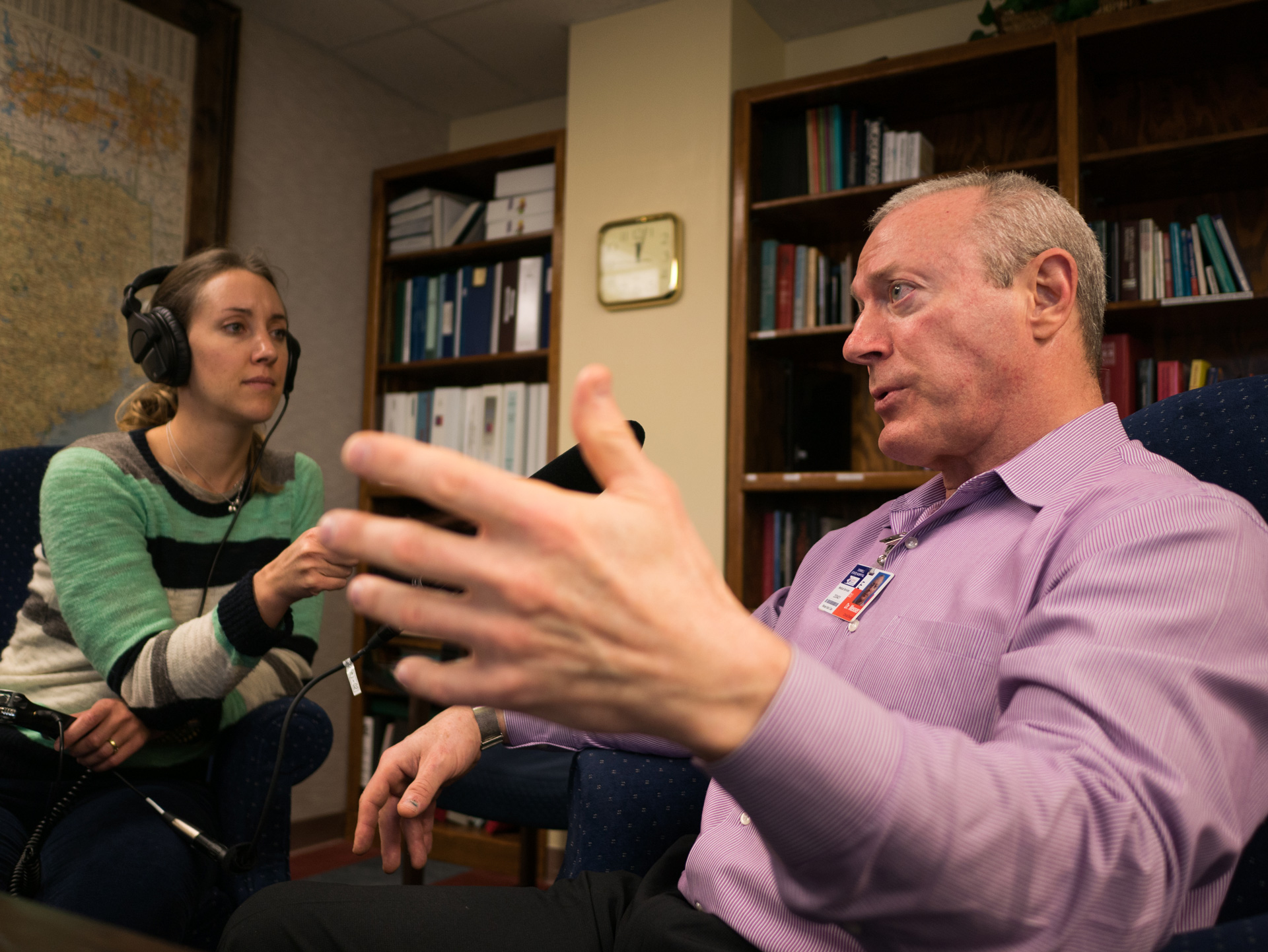 Covington: Terrell is also starting a telemedicine program. While Messer says Terrell is fully staffed, some of the other 12 campuses are struggling. The telemedicine program will bring his psychiatrists to patients at other campuses through a video link.
Messer: As we speak, we are arranging telemed, telepsych equipment to help our sister state hospitals. They have high patient volume loads, and they have to rely on nurse practitioners and P.A.s.
Covington: But even with a telemed program, Texas really just needs more psychiatrists to practice in rural areas. Messer says the state has implemented a student loan repayment program hoping it will incentivize psychiatrists to work in needy regions. 
But when I talked to Dr. Chen earlier in the day, he said the program wouldn't make much of a difference. We had just left the medical clinic and had stopped outside to talk near the hospital's 19th century water tower. There, Chen said that if the state really wants to change things, it's going to have to make larger-scale policy changes, not just offer financial incentives.
Even so, he said he'd be happy to work out there because he thinks could make a difference.  
Chen: If I end up staying over here, then I think that I could definitely contribute in a greater way than if I decided to move off to the West Coast or the East Coast where there are more, more resources and definitely a lot more well-established systems in mental health care.
Covington: Terrell State Hospital likely isn't a first stop on any tour of Texas. It sits at the periphery of a neighborhood of single-family homes just off the main road of Terrell's downtown. If you're not a local, you probably wouldn't even know it's there. But the hospital has been serving people with mental health issues for over 130 years—and things have come a long way since then.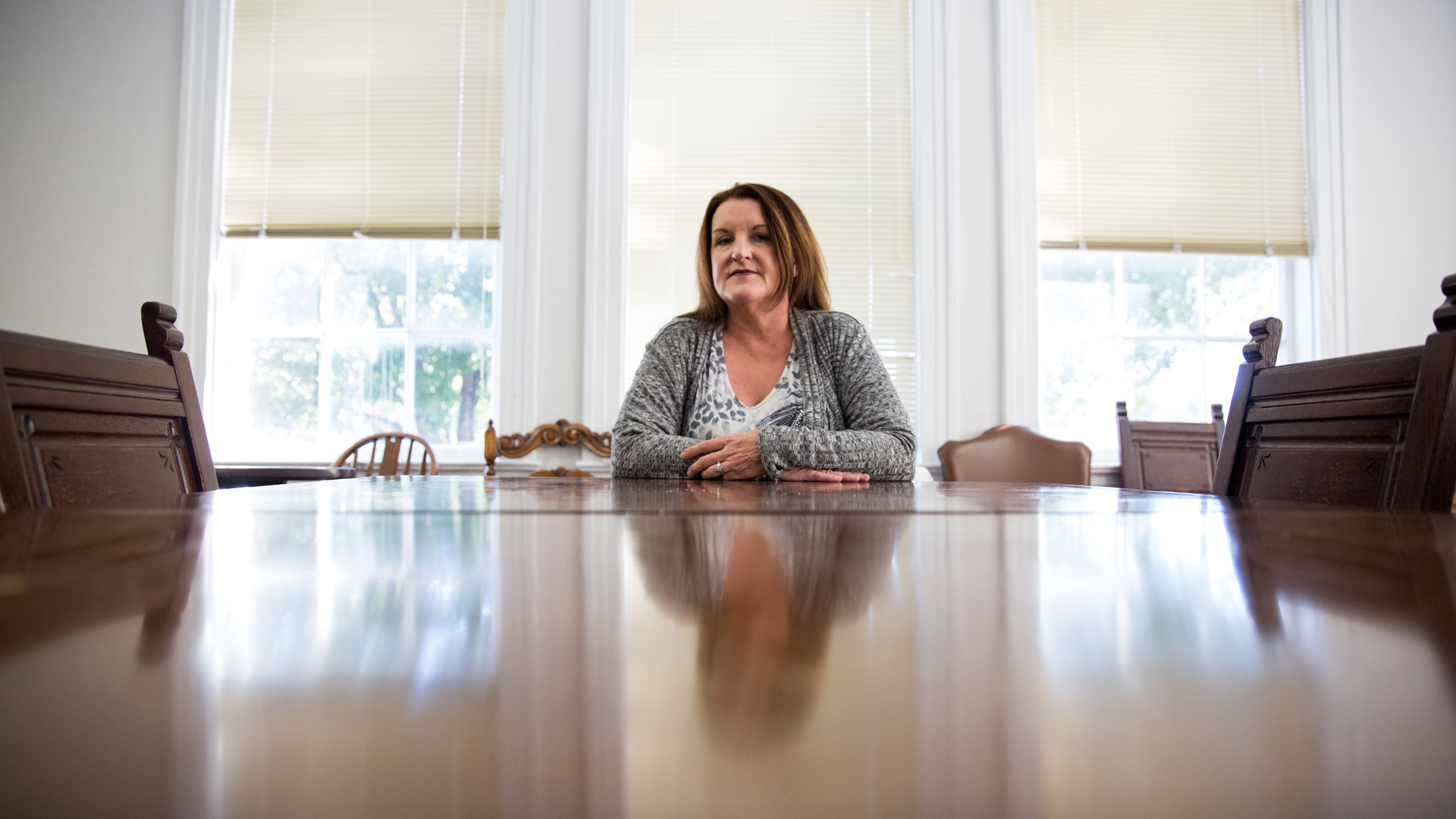 Terrell spokeswoman Sheila Kunick says the hospital recently finished a several-year project to put names on the thousands of graves of former patients buried at its Wildwood Cemetery. Those formerly unnamed graves, as well as a sculpture of a loon atop the hospital's fountain represent a different era. They're in stark contrast to the mix of smarts and compassion that Dr. Chen is bringing to the hospital. At Terrell, Dr. Chen, is training to be a better doctor, but for a psychiatrist, sometimes that can come down to something more elemental than medicine. 
Chen: You wanna engage people. You wanna make sure that they're being treated the way that you would want your own children, your own mother, your own father, treated.