Main page content

---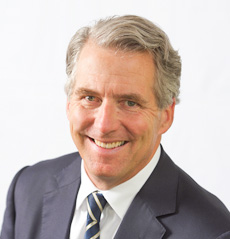 Sole Finalist for Chancellor Announced
During a special called meeting on August 4, the UT System Board of Regents unanimously selected James B. Milliken as the sole finalist for the position of UT System chancellor. 
Milliken has more than 30 years of administrative experience at major university systems in three states. He most recently served as chancellor of The City University of New York (CUNY) from 2014 until 2018, overseeing the largest urban university system in the country, consisting of 24 campuses and more than 270,000 degree-seeking students. CUNY is considered one of the leading engines of social and economic opportunity in the country, and Milliken initiated and led numerous initiatives to expand access and student success. He is currently a distinguished professor at The CUNY Graduate Center. 
Prior to his time at CUNY, Milliken served for 10 years as president of the University of Nebraska four-campus system, where he led a successful capital campaign, expanded campuses and was credited with reconnecting the university with the state. He also served in other leadership positions and as a professor during an earlier tenure with the University of Nebraska.
Milliken's prior experience includes serving as senior vice president at the 16-campus University of North Carolina system, where he led strategic and economic development, federal and state relations, and university advancement.  He was a leader in the successful effort to gain statewide approval for a multibillion dollar initiative to support new campus construction. 
Before entering the higher education arena in 1988, Milliken was an attorney whose practice focused on securities and commodities litigation. He received a bachelor's degree from the University of Nebraska and a law degree from New York University. Before law school, he spent a year as a legislative assistant for a Nebraska congresswoman. 
Milliken was selected following a national search led by Chairman Sara Martinez Tucker and a search advisory committee that included Board Vice Chairmen Jeffery Hildebrand and Paul Foster, as well as former Board Chairmen Donald Evans and James Huffines. The committee was supported by Steve Newton of Russell Reynolds Associates, a leading global search and leadership advisory firm
Under state law, university governing boards must name finalists for chancellor at least 21 days before making an appointment. The Board of Regents must meet again to make the final selection official.
---

Welcome to the Building, Neighbors!
The UT System Building is now home to the U.S. Army's Futures Command. On July 30, an advance team that will be planning the launch of the Command's operations moved in on the 15th floor. Additional personnel are expected in the coming months as part of the new organization committed to coordinating modernization efforts and integrating innovation across the Army.
Austin was selected as the location for the Army Futures Command in part because of its already-vibrant ecosystem of innovation, civic engagement and higher education, including UT Austin. The UT System Board of Regents voted to provide the U.S. Army with space in the UT System Building and pledged to leverage the expertise of UT institutions in helping the Army modernize and accelerate its capabilities.
"This is the perfect example of academic, business, government and civic leaders joining forces in the spirit of national service," said Regents Chairman Sara Martinez Tucker. 
During a news conference announcing the Army's decision, Governor Greg Abbott praised the UT System's involvement.
"Today's announcement brings ground-breaking research in the area of national defense to our state capital, and I look forward to the military's advancements in protecting our nation being made possible by the great minds in the UT System of higher education," Gov. Abbott said.
In addition to the Army Futures Command, Home Services, a Berkshire Hathaway affiliate, will occupy space near UTIMCO on the 17th floor. Home Services provides home ownership services, including brokerage, mortgage, franchising, title, escrow, insurance and relocation services.
All UTS Building tenants have the use of the parking garage, Wellness Center and Commons, along with break rooms and conference rooms on their assigned floors, conference rooms on the first floor and limited use of the multipurpose room on the second floor. Their identification badges are keyed to provide access only to their assigned floors and work areas, the 19th floor and the first and second floors.
Please email Facilities Management with any questions or concerns.
---
One-Year Anniversary Prompts Building Assessments and Adjustments
It's been a year since System Administration staff in Austin began moving into the UT System Building. During that time, Facilities Management developed a better understanding of what works in the building as well as the improvements needed to optimize occupant comfort and adjustments that may be needed to optimize building use.
It's clear when walking through some of the floors that there are areas with unused offices and workstations. That provides an opportunity to potentially consolidate space so a design firm has been contracted to review and possibly reconfigure floorplans. The goal is to maximize efficiency and convenience for System Administration staff. The space not in use can then be freed up for potential tenants. Reconfigurations would occur after September. This likely is not a one-time review—space usage evaluations will be conducted and adjustments made as needed to support changing business needs while minimizing any associated inconvenience and expense.
The Office of Information and Technology Services (OTIS) is similarly commemorating the one-year anniversary by asking consultants to conduct reviews of the building's technology network, wireless provider and audio-visual equipment. Their recommendations will be used to improve the infrastructure, hardware and software performance. Staff who may have stopped reporting continued problems with technical devices or systems are asked to "reset" and notify the Help Desk again.
Over the year, some staff have reported issues related to work areas being too hot or cold, excessive "white noise," concerns about safety in the garage, and having too much glare or light from the windows and overhead lights. Consultants were brought in to investigate and issue recommendations regarding the temperature, garage safety, and noise issues. Adjustments were made and there has since been a significant drop in complaints around these topics.  The light/glare study was delayed and the report now is being studied to determine what remedies are available.
If there are any questions or concerns regarding the building, please ask your facilities department contact to submit a work order.
---

Training Helps Staff Prepare for the Worst
 According to the Occupational Safety and Health Administration (OSHA), nearly two million American workers are victims of workplace violence each year. The Federal Bureau of Investigations (FBI) reports that 80 percent of the active shooter incidents that occurred in the U.S. between 2000 and 2013 occurred at work.
Those statistics point to the need to be prepared, even though the Office of the Director of Police (ODOP) has assessed the UT System Building as having a low security threat. The Office of Human Resources and the Organizational Effectiveness Office coordinated with ODOP to offer active shooter response training for staff and supervisors.
Approximately 130 System Administration staff members attended one of the "Run, Hide, Fight" training sessions on July 18 and 19. Sgt. Scott Barnwell, who serves the UT health institutions in Houston, conducted the training. He noted there are proactive as well as reactive steps to help prevent harm.
First, it's critical for employees to report any suspicious behavior, whether exhibited by strangers or coworkers. If someone has been threatened at home, resulting in the need to change residences or phone numbers, ODOP should be alerted. All should know and practice using alternative exits from their work areas. The Welcome Manual provided to employees when they moved into the building provides some general safety tips and information on who to call in the event of an emergency.
If a situation involving an active shooter does occur, staff are advised to do the following:
Run – If possible, get out and stay out. Don't take your belongings. Call 9-1-1 after you have exited the building.
Hide – hide out and keep out means that in addition to hiding, you should try to buy time by locking and barricading doors to your hiding spot. Silence phones. If you are with a group, spread out in the space rather than huddling together.
Fight – Try to take out the assailant if there are no other options and your life is in danger. Involve as many people as possible to act as a force multiplier and use anything you can—a phone, chair or other equipment—to try to hit or disarm the person. Keep hitting until help arrives.
During an emergency, keep in mind that 9-1-1 calls will go first to City of Austin dispatchers, so be sure to provide the address (210 West 7th Street) in addition to stating you're with the University of Texas. Austin police will be sent and UT Austin police will be notified, which in turn will alert ODOP officers and security in the building. In all cases, stay online and answer all questions. If you cannot safely speak, leave the line open so the operator can hear what is going on. 
ODOP plans to follow up with additional training and drills, and will work with OTIS and Facilities Management to consider steps that could further enhance security measures. Department Safety Liaisons also will help facilitate additional awareness and practice.
---

A Collaborative Approach to Health Education Admissions Support
The Texas Medical and Dental Schools Application Service (TMDSAS) was created by the UT System Board of Regents 50 years ago, but the department still is not well known to many at System Administration. Even fewer may know that TMDSAS is only part of the Texas Health Education Service mission that is managed by System Administration colleagues.
TMDSAS began operating in 1968 as the UT System Medical and Dental Application Center. The name was changed 30 years later to reflect the expansion of services to other university systems. Today, TMDSAS serves as the central application center for all of the public medical, dental and veterinary schools in Texas.
By providing a central and standardized application process, TMDSAS saves prospective students time and money that would have been spent on separate applications for each school. It also provides institutions with uniform information to help them better evaluate applicants. A matching program assigns accepted applicants to the institutions that want them most.
In addition to TMDSAS, the Texas Health Education Service includes the Joint Admission Medical Program (JAMP), which was created by the Texas Legislature to support and encourage economically disadvantaged students pursuing a medical education; the Texas Health Education Research Center, which collects data to better understand the applicant pool; and the Texas Health Education Advising Network, which applies that data to assist the institutions' advisors and admissions staff.
Dr. James Scott Wright serves as the executive director of the Texas Health Education Service. "Through our programs, we are part of the continuum of educating future doctors, dentists and veterinarians," he explains. "We have a role in helping students achieve their dreams."
JAMP provides scholarships to 100 highly qualified, economically disadvantaged undergraduate students who have expressed an interest in medicine. If they meet the program's criteria, they are guaranteed admission to a Texas medical school when they graduate.
Through the Research Center and Advising Network, the team is helping pre-med advisors and admissions officers better understand and assist applicants using tools that include podcasts—more than 15,000 listeners and a library of over 50 podcasts created so far—and APPLY, a new annual magazine. Under development are tools to help the institutions' advisors assess students' maturity, including their emotional and academic readiness for the demands of medical school, and mindfulness programs to help students better understand and remember what they learn both in class and in clinical settings.
Serving multiple university systems and institutions causes the Texas Health Education Service to be organized and funded differently from most UT departments. Its 12 fulltime staff members are considered System Administration employees but all funding comes from revenue generated by the application fees and the legislative appropriation for JAMP.
"We have deep roots with the UT System but we work with all institutions to recruit and support our state's future medical professionals," Scott said. "We don't office in the UT System Building because there can be no question that we are objective.
"We represent what's best about Texans: collegiality, cooperation and collaboration," Scott notes. "We want everyone to be successful."
---

Software Provides Another Defense Against Cyberattacks
Last month's issue of System@Work included an article on how limiting administrative privilege is one way to guard against cyberattacks. The Information Security Office's efforts soon will be aided by a new product that will automatically accept, reject or question the installation of new programs or updates on System Administration computers.
The Office of Technology Services (OTIS) is planning to deploy the "Defendpoint" program to minimize potential problems associated with new software installation. To limit the impact on productivity, OTIS first will create a "whitelist" of programs that automatically will be allowed, along with a "blacklist" of programs that should not be installed on UT System computers. If a staff member tries to update or install a program that has not been categorized, a popup window will appear asking for authentication and a reason for the request.
The goal is to comply with information security management best practices identified in a Texas Administrative Code audit, while limiting changes to how staff members operate now. OTIS is now developing the final rollout plan but expects to automatically push out the program to all System Administration computers in August.
---
Austin Philanthropists to Receive UT System's Highest Award
During a special ceremony on August 9, the UT Board of Regents bestowed its highest honor – the Santa Rita Award – to Joe R. and Teresa Lozano Long of Austin.
The award is given to individuals or organizations who demonstrate a record of commitment to furthering the purposes and objectives of the UT System and to serving as the highest example of selfless and public-spirited service. Only 25 Santa Rita awards have been presented over the past 50 years.
The Longs are being recognized for their many contributions in support of medicine, law, business, education, pharmacy, music and art. The couple has donated approximately $100 million to UT Health San Antonio, UT Austin and UT Rio Grande Valley, creating numerous student scholarships, faculty chairs and professorships. The medical school and campus at UT Health San Antonio are both named for the Longs, in honor of their commitment to funding a future pipeline of physicians, nurses and other health care providers from South Texas, providing scholarships to medical students who in turn will serve regions throughout Texas during their professional careers.
First presented in 1968, the award shares a name with Santa Rita No. 1, the first producing oil well on University Lands in West Texas. The well hit oil in 1923 and jumpstarted the growth of the Permanent University Fund, which has provided transformational resources for UT & Texas A&M institutions.
---