Main page content
Blog Category
Officer of the Month
I'm Daniel Trujillo, Patrol Officer with the University of Texas System Police at Houston (UTSP-H) component. My path towards a Law Enforcement Officer (LEO) began, unbeknownst to me, when I was given the opportunity to work as a security officer for a private company. While working as a security officer, I was able to experience how my action and inaction directly affected the community around me. I quickly learned to respect and appreciate the duties given and entrusted to me. Prior to joining UTSP-H, I obtained two security level registrations and became a detention officer at my local county jail. Both these careers helped cement my respect for law enforcement professions.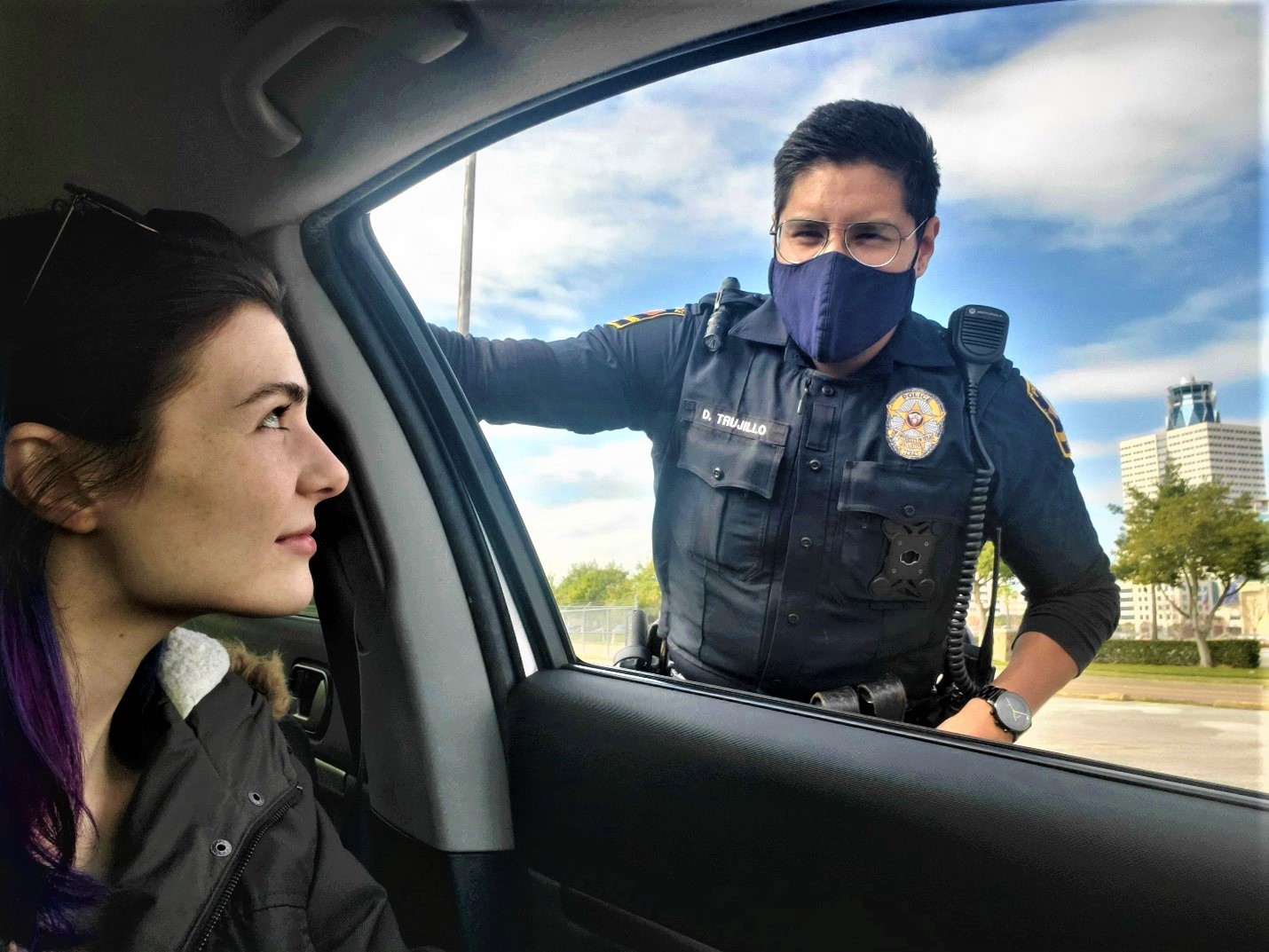 I joined Patrol Operations at UTSP-H in 2021 after completing the UTSP Academy. Upon my arrival with the department, I was introduced to many great Officers and Sergeants who I would later consider to be mentors. Retired Patrol Sergeant Oscar Wilhite #408, to name one, has been key to my success as a Police Officer. He, along with other mentors, empowered me to better myself as an Officer through continuous experience and training. In my relatively short time as an Officer, I have been privileged enough to have received calls for service where, upon completion of the call, I was able to visibly see the changes that my actions made in another's life. These calls are some of my proudest moments and I hope to continue to serve my community effectively.
No career comes without faults including my own. Early on I learned that every Officer will make mistakes in their career, some small and some large. A piece of advice I would like to share is to seek support from someone you can trust and who is able to relate and/or empathize with you and your career. Withholding problems and feelings don't tend to unveil themselves in positive ways in this career, no matter how small they may seem. I've been lucky enough to have found my support in my fiancé. Due to her background, she has been able to provide a keen insight that has helped me in life and throughout my career.
When I went through the police academy, it wasn't uncommon to hear instructors tell the class how much they respect and appreciate each cadet for choosing to pursue the profession of policing despite its current climate. As a cadet, you can't fully grasp this weight until it's on your shoulders. I would like to take this opportunity to finally thank every cadet and Officer for choosing and continuing to choose this profession each day from the moment, as my Sergeant says, you "don your superhero cape", until the time it comes off.