Main page content
Senior Associate General Counsel & Managing Attorney, General Law Section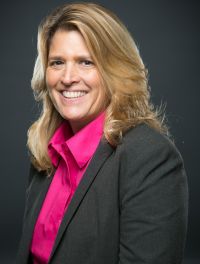 Tamra J. English is the Managing Attorney of the General Law Section and provides legal counsel to UT System and UT institutions on a broad range of issues. The General Law section is also the primary liaison to the Office of the Attorney General in matters on which the Attorney General represents UT institutions and UT System in court.
With more than 26 years of experience in both private practice and government service, Ms. English provides legal advice on a broad range of areas, including faculty and staff employment matters, student affairs, torts, law enforcement and campus safety, Title IX compliance, and other business-related matters. Ms. English began her career as an Assistant District Attorney in the Brazoria County District Attorney's Office, then practiced employment and tort law at a private firm in California. Before joining the Office of General Counsel, Ms. English was employed as a Senior Associate with the Austin law firm of Ewbank & Harris, P.C., specializing in employment law, tort law, and general civil litigation.
Ms. English received a Bachelor of Business Administration degree from Baylor University and a Juris Doctor from Baylor Law School. Ms. English is licensed to practice law in the States of Texas and California, and is admitted to the United States District Courts for the Western, Eastern, and Southern District of Texas and the United States District Courts for the Northern, Central, Southern, and Eastern Districts of California. She is a member of the College of the State Bar of Texas, and served on the Legal Education Committee for the National Association of College and University Attorneys from 2015-2018.