Omar A. Syed
Associate Vice Chancellor and Deputy General Counsel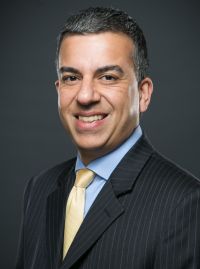 Omar A. Syed is Associate Vice Chancellor and Deputy General Counsel for the UT System. He joined the Office of General Counsel in 2007 as an Associate Attorney, and from there successively promoted to Attorney, Senior Attorney and Managing Attorney of the General Law practice group.
Omar received his A.B. with Special Honors in Public Policy Studies from The University of Chicago, and received his J.D. from the University of Minnesota Law School. After law school, he practiced civil litigation and administrative law as an Assistant Attorney General for the State of Minnesota. Next, he served as an Assistant United States Attorney in Minneapolis, where he led federal investigations and prosecuted federal narcotics, violent and economic crimes. Immediately before joining OGC, Omar practiced oil and gas law with a private law firm in Austin. Omar is also a first-generation American, and was born in Pittsburgh, Pennsylvania but raised in Brownsville and Midland, Texas.
Omar is admitted to practice in Texas and Minnesota, before the U.S. Supreme Court, the Fifth and Eighth Circuit Courts of Appeals, and the U.S. District Courts for the District of Minnesota and Western District of Texas.