March 1, 2016
Welcome to this edition of  HR & Benefit News. Always feel free to send us your comments and questions.
---

IN PROGRESS 
UT Flex and Life / AD&D
The Request for Proposal (RFP) process for administration of the UT FLEX program and for the fully-insured Voluntary Group Term Life (VGTL) and Accidental Death & Dismemberment (AD&D) plans are in progress. Responses have been received for both RFPs and are currently under review. We will keep you informed as the RFP process continues and vendors are selected for each of these plans. As we move closer to Annual Enrollment, be on the lookout for announcements regarding any enhancements or changes planned for these coverages in the upcoming 2016-2017 plan year.
---

DON'T FORGET!
Annual 403(b) Notice
Federal law requires any employer offering a 403(b) program to send an annual eligibility notice to all employees within the organization. Traditionally, OEB distributes the annual notice for the UT Retirement program in April. 
As the time is fast approaching, we have a few reminders about the notice. The bulk of our 403(b) notices are sent electronically to email addresses retrieved through UT Retirement Manager (UTRM). Systemwide, a valid email address is stored in UTRM for the vast majority of employees. For employees listed as active but without a valid email address, an excel spreadsheet with their information is distributed to the HR or Benefits Office at each institution for research. The institution is then responsible for delivery of notices to those who do remain actively employed.
Over the past few years, these lists have increased significantly; to include thousands of employees, many of whom are no longer actively employed. Given that delivery of the notice is mandated and with the number of employees requiring additional research, this initiative requires a good deal of time and effort for institution HR and Benefits Offices to complete. Keeping information in UTRM updated can significantly reduce the resources required to complete this annual task.
Here are two important tips that will help streamline the delivery of 403(b) notices:
Add termination dates for former employees to the UTRM system. This will greatly reduce the number of employees on the list distributed to institutions for completion. By updating termination dates on a regular and ongoing basis, you can keep ahead of the game and minimize the work required each year.  

Proactively identify time and resources ahead of time so you can complete the research and delivery process for these annual notices in April.
Additional information including specific delivery dates will be provided soon. If you have additional questions, please feel free to contact the UT Retirement team via email at utretirement@utsystem.edu
---

IMPORTANT
Dearborn Disability Guides
The Dearborn National Short-term (STD) and Long-term (LTD) Disability Benefits Guides for Plan Year 2015-16 have been updated and are available on the Forms and Publications  page of the OEB website.
The guides include minor revisions such as updated Dearborn National logos and effective dates appropriate to the current plan year. Additionally, they both now specify that returning to work after a leave of absence is considered a qualified change in family status as is consistent with OEB Administrative Policy. The definitions of weekly earnings (for STD) and monthly earnings (for LTD) have also been updated to clearly specify that they are based on the greater of 1) your last reported gross annual income in effect on the day prior to your date of disability or 2) your gross annual income in effect on the September 1 immediately prior to your date of disability.
---
COMING SOON
Insurance Guide for Retired Employees
OEB is pleased to share that the "Insurance Enrollment Guide for Retired Employees" is near completion. As you may recall, this guide will be the first of its kind. This new resource will include:
Details about insurance eligibility for retirees,
An overview of insurance benefits for retirees,
Information about special circumstances post-retirement,
Tips about the mandatory and voluntary retirement savings programs, and
Additional resources.
Once complete, the guide will be available through the OEB website. Hard copies will be provided in the limited quantities as previously ordered by each institution. The release date is coming soon.
---
NEW!
OEB ID Blog
The OEB IT team is pleased to announce the NEW! OEB ID Blog. This new online resource will be used to collaboratively discuss member identification issues and share best practices for managing our highly sensitive information.  
The OEB ID Blog is available to all HR and Benefits staff who have access to the UT System Benefits Eligibility system. To access the blog, please click here.
Feel free to initiate some dialogue in the ID Blog. If you have any questions about this new resource, feel free to contact Steve Edwards via email at sedwards@utsystem.edu.
---

DID YOU KNOW? 
Retired Employee Insurance Eligibility  Question: True or False: An employee who began benefits eligible employment on or after September 1, 2003 must have at least 120 months (10 full years) of service with UT System in order to be eligible to access insurance benefits as a retiree.
False. The Retired Employee insurance eligibility requirement for 10 years of service with UT System does not require an employee to work a total of 120 months.
For consistency, OEB's administrative policy specifies that years of UT service should be calculated the same way that Teacher Retirement Service (TRS) calculates creditable years of service (regardless of whether an employee is a TRS or ORP participant). Per TRS guidelines, to earn one year of state service credit an employee must be appointed to a benefits-eligible position, working at least 20 hours per week for at least 4 ½ months during a given fiscal year. Just as with creditable state service, a maximum of one year of UT service may be earned per fiscal year.
Example: Jane Good is assigned to work in a benefits-eligible position at 40 hours per week beginning on October 19, 2015. If Jane's employment continues without a break, she will earn one full year of UT service on March 1, 2016. No additional UT service credit will be earned for the 2015-2016 fiscal year.
Question:  What resources are available to learn more about insurance eligibility requirements for retirees?
OEB has a number of resources available to assist your office in determining retirement insurance eligibility, including: 
---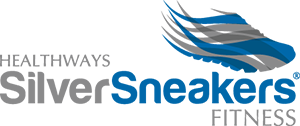 COMING SOON!
Silver Sneakers (For Retirees)
OEB and the Living Well program are excited to announce the launch of the Silver Sneakers program for certain eligible UT SELECT Medical participants! This program launches on March 1 st as part of our collaborative partnership with BCBSTX and will be available at no cost to participants. All retired employees covered under our UT SELECT Health Plan (including working retirees), covered spouses of retired employees, and surviving spouses will be eligible to participate if they are over the age of 50.
SilverSneakers is a comprehensive wellness program that helps adults take greater control of their health through physical activity, education, and social interaction. All aspects of the program are provided with no out-of-pocket cost to the participant. Program resources include:
Access to group fitness classes;
A fitness membership with access to 13,000+ fitness locations nationwide;
SilverSneakers FLEX™ Community Fitness Classes such as tai chi, yoga and Latin dance;
Health education seminars and social events;
A Program Advisor® for guidance and assistance; and
A member website for information, resources and inspiration.
The communication plan for the SilverSneakers program includes the following:
On February 3 rd , the Living Well team provided electronic versions of both English and Spanish Promotional Flyers to the HR/Benefits Leaders and Campus Wellness Coordinators at each institution. These resources can be used for retirement orientation, wellness and benefits fairs, and individual consultations.
The week of March 1 st , all eligible members will receive a welcome letter from SilverSneakers that will include program and enrollment information.
On March 2 nd , the March edition of "A Matter of Health" Newsletter will announce the program via email to employees and retirees systemwide.
If you have questions regarding the SilverSneakers program, please contact the Living Well team via email at  livingwell@utsystem.edu. 
---

UPDATE  
Vendor Contact Information
Below you will find a list of recent updates to the contact information for some of our insurance vendors. To download a copy of the updated internal Insurance Vendors Contact Information for Plan Year 2016 (PDF), please visit the "Contacts" section of the Systemwide HR Central SharePoint site.
CNA Group Benefits  (Long Term Care) 
Website: https://www.ltcbenefits.com Primary Contact: Bruce Kavenagh
Secondary Contact: Account Services Manager
PayFlex System (UT FLEX)
PayFlex Systems USA, Inc. P.O. Box 981158 El Paso, TX 79998-1158