The summer of 1974, between my freshman and sophomore years at UT, was one of the most memorable and formative times of my life.
As a budding officer in the Navy ROTC program, I was sent to Pearl Harbor, Hawaii for what was euphemistically called a "cruise." My fellow midshipmen and I lived and worked alongside enlisted men for nine weeks. The work we did – chipping paint, cleaning heads (Navy term for bathroom) – was anything but glamorous. But it was highly educational.
In fact, those nine weeks taught me as much about leadership as any training I received in the forty years that followed. I saw how the actions of the ship's commanding officer directly impacted the young sailors swabbing decks or working in the 120-degree boiler room. I learned that a leader must take the troops into account in every decision he or she makes. Few experiences in my life had more impact on my thinking as an adult, than that summer cruise.
A lot of folks around UT have had similar life-changing summer experiences. I have enjoyed hearing and reading about the formative, often exciting, international trips many of our students have had this summer.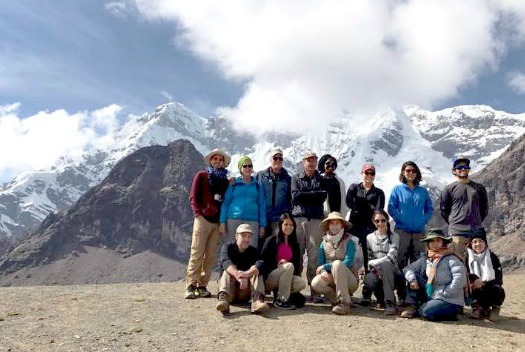 Two groups of UT Rio Grande Valley vaqueros braved rain, snow and ice as they trekked through the mountains of Peru. Also in Peru, students from UT San Antonio spent five weeks giving health exams, distributing vitamins, conducting tests and educating families in the underserved communities of the country's Sacred Valley region.
Engineering students from UT El Paso have been collaborating with counterparts from the University of Guadalajara to develop innovative, "smart city" solutions to the challenges El Paso and Guadalajara share when it comes to mobility, construction, and healthcare.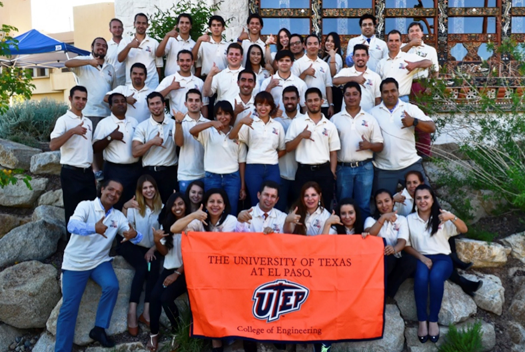 At UT Tyler, students participating in the Global Awareness Through Education (GATE) program spent five weeks in Vietnam and Cambodia. These Patriots teamed up with students from Hoa Sen University in a service learning program benefitting SOS Children's Village, home to more than 200 orphans in Ho Chi Minh City.
These examples are, of course, just a small subset of students from our UT institutions who have been broadening their perspectives and making a difference in faraway lands in recent weeks.
We have also received dispatches from, among other places, South Africa, Russia, and Morocco.
As I said a year ago, I believe that getting to know places, cultures and people whose life experiences differ from your own can be the perfect complement to the formal education delivered in classrooms and labs. As much as I love the Lone Star State, and am always happy to be home, I count myself very, very fortunate to have had a first career that took me all over the planet.
That said, higher education is all about discovery, and it's important to remember that you don't need to leave the state to change your perspective, to discover new things about the world and yourself.
So as we hurtle toward the end of summer and the beginning of a new semester, let's keep our eyes, minds and hearts open to the wonders that abound all around us. Remember, there are lessons to be learned in even the most mundane experiences.
Even swabbing the decks!
Thanks, as always, for reading. I'll write again soon.