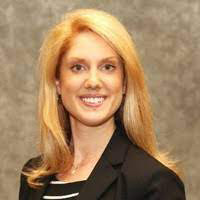 Lydia Riley is Director of Academic Affairs for the University of Texas (UT) System. Recognizing that higher education is amid a profound period of upheaval and transformation, Lydia is committed to helping the UT System's eight academic institutions adapt to historic technological, economic, and demographic changes. She oversees a broad portfolio of administrative and policy issues and monitors the landscape to identify new and emerging models of higher education delivery and financing. She is responsible for leading and supporting systemwide initiatives related to online and hybrid education, non-degree pathways, upskilling and reskilling, and tuition and fees. In all areas of her work, Lydia is committed to uncovering and addressing inequities in postsecondary access, success, and value.
Her work includes leadership of the UT System's Texas Credentials for the Future initiative, an effort focused on expanding micro-credentials that certify the skills and knowledge most valued by Texas employers. In support of this effort, Lydia successfully secured funding that will help UT academic institutions incorporate micro-credentials and skills-based education into undergraduate degree experiences. 
Before joining the UT System, Lydia was a research manager at American Association of Nurse Practitioners, where she worked to advance the Association's policy agenda by developing and overseeing studies related to advanced nursing education and workforce issues. 
Lydia is a native Oregonian and graduate of Oregon State University. She currently lives and works in Austin, Texas.