Randy Charbeneau, Ph.D., P.E.
Dr. Randall J. Charbeneau is the Assistant Vice Chancellor for Research with The University of Texas System, Professor of Civil Engineering at The University of Texas at Austin and an Administrative Judge (technical), Atomic Safety and Licensing Board, United States Nuclear Regulatory Commission.
After joining the University in 1978 as an Assistant Professor in Civil Engineering, Dr. Charbeneau served as Director of the Center for Research in Water Resources from 1989-1997. During this period Dr. Charbeneau directed the environmental thrust for a university consortium focused on issues of the Department of Energy's Pantex Plant facility near Amarillo, Texas. Dr. Charbeneau also directed research and development in surface water hydrology and performance assessment for a license application by the Texas Low-Level Radioactive Waste Disposal Authority. From 1999-2008, Dr. Charbeneau served as Associate Dean for Research for the College of Engineering (The Cockrell School of Engineering). As Associate Dean, Dr. Charbeneau oversaw the administration activities of 20 research centers that report through the College of Engineering. Since 2008, Dr. Charbeneau serves part-time as an Administrative Judge with the Atomic Safety and Licensing Board Panel of the United States Nuclear Regulatory Commission.
Dr. Charbeneau's research interests include subsurface fate and transport of hazardous and radioactive materials, site assessment and remedy evaluation for petroleum-contaminated sites, stormwater management and hydraulics, and radiological assessments. Dr. Charbeneau's research program developed the United States Environmental Protection Agency's (EPA) Hydrocarbon Spill Screening Model (HSSM, 1994) and American Petroleum Institute's Light Non-Aqueous Phase Liquid Distribution and Recovery Model (API LDRM, 2003, 2007).
Dr. Charbeneau's prominent professional activities include serving on the Texas Council on Environmental Technology (2001-05), peer review panel for the Love Canal Habitability Investigation (1985-89) under the United States EPA, the New York State Department of Environmental Quality and Center for Disease Control and numerous committees for the United States Department of Energy and the National Research Council.
Dr. Charbeneau has published more than 50 peer-review journal articles and more than 100 additional technical publications, including a textbook on groundwater hydraulics and pollutant transport.
Dr. Charbeneau has degrees in Civil Engineering from the University of Michigan (BS, 1973), Oregon State University (MS, 1975) and Stanford University (PhD, 1978).
---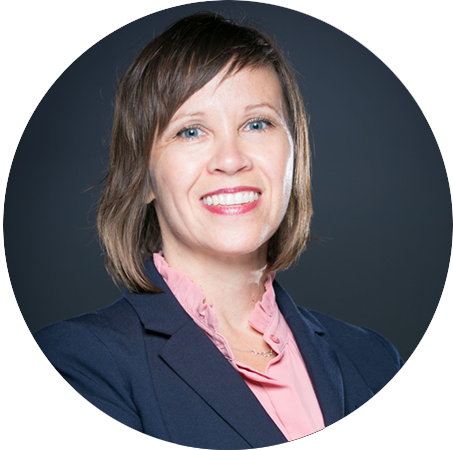 Nichole Prescott, Ph.D.
Dr. Nichole S. Prescott joined The University of Texas System in December 2016. As Assistant Vice Chancellor for Academic Affairs, P16 Initiatives, Dr. Prescott takes a lead role in strengthening the preK-16 pipeline and enhance college readiness for Texas students through expanded collaboration between the U. T. System, U. T. institutions and public preK-12 partners as well as entities. Dr. Prescott has a Ph.D. in History from the State University of New York at Stony Brook, two M.A. degrees in History and Women's Studies from SUNY and Miami University, and a B.A. in History from U. T. Austin.
Before joining the U. T. System, Dr. Prescott served as the Director of Student Success for E3 Alliance, a regionally focused data-driven education organization that is the Central Texas P16 council. Her work focused on eliminating the achievement and opportunity gaps in Central Texas. As director, she oversaw a portfolio of initiatives aimed at building education systems through collaborative action with education, business, and community stakeholders in order to build the strongest educational pipeline in the country as the means to drive regional economic prosperity.
Included among her accomplishments at E3, Dr. Prescott led the Central Texas Council on Educator Preparation and scaled a nationally recognized English Language Learning initiative to 52 schools in 10 districts impacting 10,000 students. As a result of her strong leadership around the transformative system work targeted toward improving outcomes for English Language Learners, E3 Alliance and its partners were awarded a White House Initiative for Educational Excellence for Hispanics Bright Spots Recognition in 2015.
At the State University of New York at Stony Brook, Dr. Prescott was awarded the W. Burghardt Turner Fellowship (2000-2005) and the Hugh Cleland Award for Innovative Teaching by the Department of History (2005). Among her other awards are the Crane Award, presented by the Miami Tribe of Oklahoma (2003) and the prestigious Frances C. Allen Fellowship, History of the American Indian Scholar-in-Residence, at the Newberry Library in Chicago (2003).
Dr. Prescott has presented at numerous academic conferences and has been an invited speaker both domestically and internationally. She also co-organized the Indigenous Peoples Symposium at Stony Brook in 2002 to commemorate and reflect on the United Nations First International Decade of the World's Indigenous Peoples. She has authored and co-authored articles in scholarly as well as popular publications, such as Atotankiki Myaamiaki, "What the Miami are Talking About," (Miami tribal newspaper) and The American Indian Graduate.
Dr. Prescott has been interviewed about her work by national media outlets, such as Indian Country Today and Univision, as well as local media, such as KXAN TV station, KUT (local NPR station) radio station, KLBJ radio station, and Ahora Sí (Spanish portion of the Austin American Statesman). She is a member of the National Congress of American Indians, National Indian Education Association, Native American and Indigenous Studies Association.
Dr. Prescott is a proud citizen of the Miami Tribe of Oklahoma (Myaamia) and actively participates in the culture and language revitalization efforts of her people. Born in an Indian Hospital in Oklahoma, Dr. Prescott was raised on the Texas/Mexico border before she moved to Austin to pursue a college degree at The University of Texas as a first-generation college student. While Austin is her home, Dr. Prescott has maintained a strong engagement with the broader Native American community, formerly serving on the Board of Directors of the American Indians of Texas as well as former Executive Director of the Myaamia Foundation.
Locally, Dr. Prescott has served on numerous equity-focused committees. Among these are Mayor's Task Force on Institutional Racism & Systemic Inequities, Greater Austin Community Schools Coalition Team (Mayor's Office), Bilingual Innovation Design Team (Austin Independent School District), Newcomer Innovation Design Team Member (Austin Independent School District), Austin Opportunity Youth Collaborative, and the Austin College Access Network. She also volunteers for the Great Promise for American Indians, the Human Rights Campaign, and Out Youth.