Main page content
The University of Texas System is committed to keeping its faculty, staff, students, patients and others safe and informed in the event of an emergency. It's important to be prepared for disasters ranging from hurricanes, floods and tornadoes to chemical/biological and terrorist-related threats. As a member of the UT family, we want you to get the critical resources you need, so consider this web page your go-to location for this information.
UT System Resources
State of Texas Resources
National Resources
---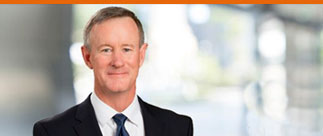 Hurricane Harvey spotlight:
Chancellor Bill McRaven highlights many of the relief efforts going on across the UT System in a recent One-on-One blog post.
How to Help
Texans in communities devastated by Hurricane Harvey have begun the long process of rebuilding. As they rebuild, employees across UT System and people across the nation have asked how they can help UT institutions and their employees recover. Financial contributions are the most immediate and efficient way to help an employee in need. Donations can be made by clicking on the links below:
If you have questions, please email the Office of Human Resources at AskHR@utsystem.edu or call (512) 499-4587.
Institution Map (Disaster Relief)
Navigate to a specific UT institution's emergency services page using the map below: