The University of Texas System Office of Academic Affairs, in collaboration with The Texas Association of Community Colleges, UT System's nine academic institutions and several other Texas universities, recently hosted an awards ceremony recognizing 103 community college students for excellence in academic achievement and service to the college and community.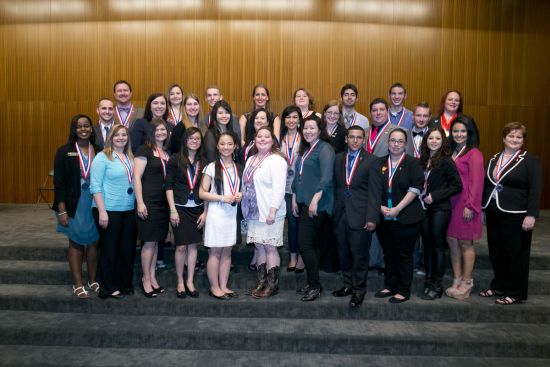 The All-Texas Academic Team awards ceremony was held March 28 at the Lady Bird Johnson Auditorium.
Award recipients receive medallions, certificates and, in some cases, stipends or scholarships. Two-year colleges in Texas may nominate up to two students, making the awards a prestigious honor for its recipients.
Faculty members nominate students based on outstanding academic achievement, community service, leadership and expression, as conveyed in a personal essay. Award nominations are reviewed by the Phi Theta Kappa international honor society.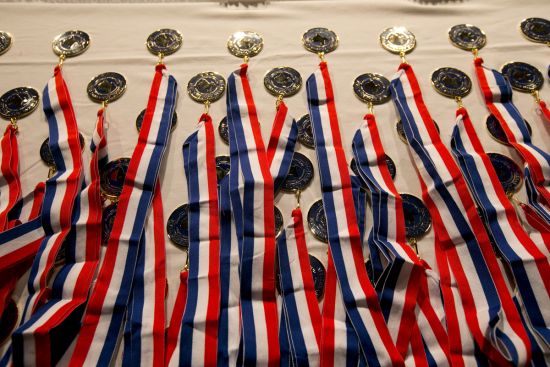 Linda Johnsrud, associate vice chancellor for academic affairs, said of the ceremony: "It was deeply rewarding to meet and honor the recipients—and the families-- of the All-Texas Academic Team awards. It is a pleasure to interact with these accomplished community college students, so many of whom will go on to represent The University of Texas as students and alumni. The UT System, on behalf of all sponsors, including the nine University of Texas academic institutions, coordinates the award ceremony, and it continues to be a privilege to do so."
For more information, including the complete list of All-Texas Academic Team members, visit the Phi Theta Kappa website.