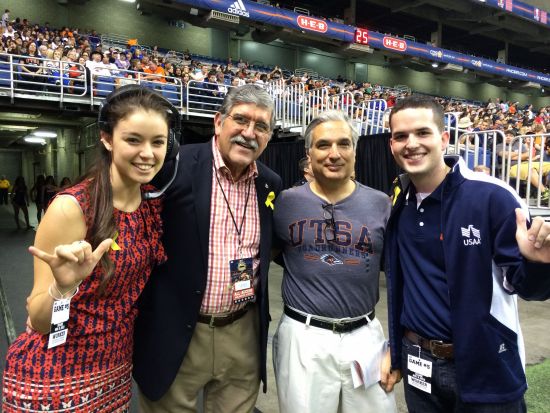 The University of Texas System celebrated its first annual UT System Recognition Day on Friday, Nov. 8. As part of the celebration, UT System Chancellor Francisco Cigarroa, M.D., was invited to attend the Nov. 9 UTSA football game. A special announcement and program during halftime honored the chancellor and the achievements and longevity of the UT System, and expressed UTSA's pride in being part of it.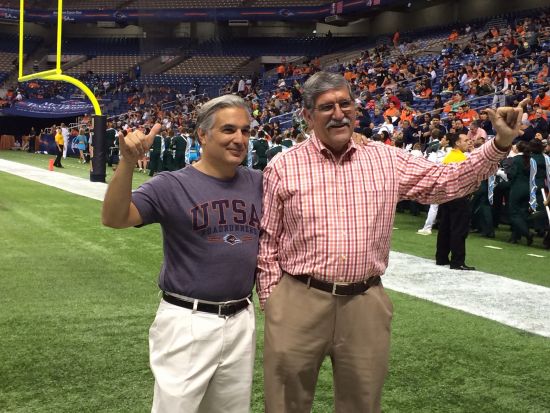 Chancellor Cigarroa with UTSA President Ricardo Romo.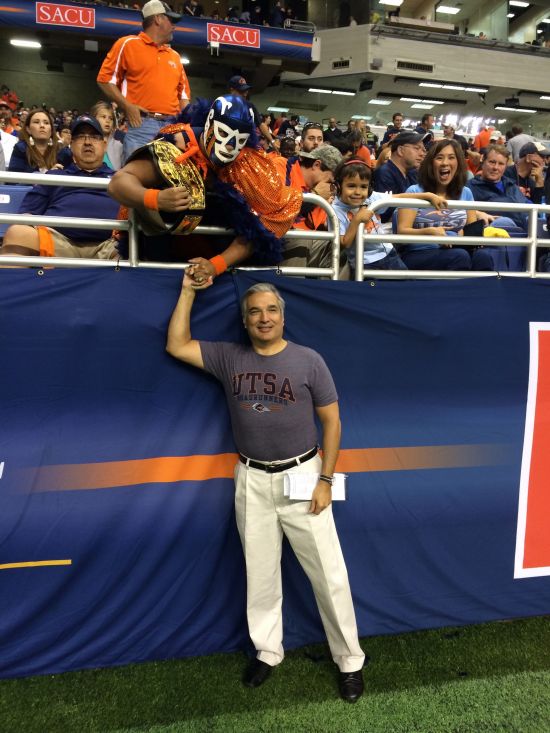 Chancellor Cigarroa with a UTSA football fan.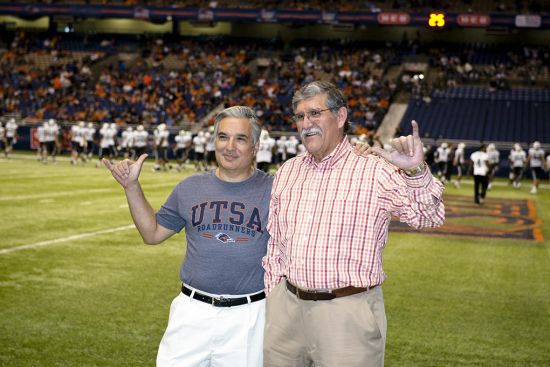 UT System Chancellor Cigarroa and UTSA President Romo.