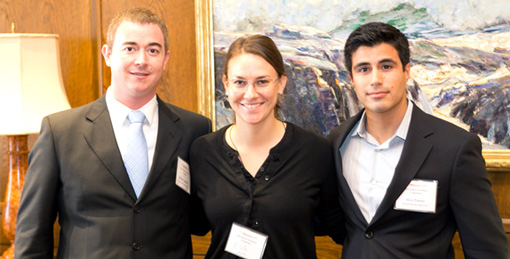 From  left: Diego Capeletti, Eva Deemer and Alex Pastor of American Water Recycling.
University of Texas at El Paso student team Diego Capeletti, Eva Deemer and Alex Pastor were awarded $100,000 in seed funding for their company American Water Recycling (AWR) during the UT System Horizon Fund Student Investment Competition on May 2.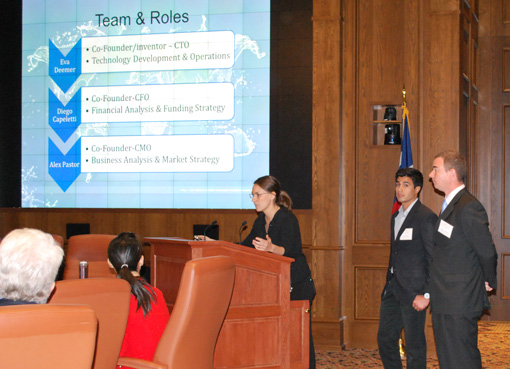 Eva Deemer speaks at the podium.
American Water Recycling will enable industries to discharge safe, clean re-useable water using an innovative process that is economically and environmentally sustainable.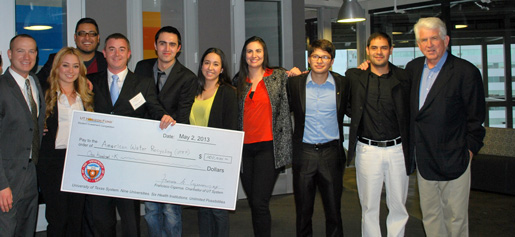 Diego Capeletti (surrounded by supportive UT El Paso students and keynote speaker Bob Metcalfe) holds a check for $100,000 for American Water Recycling.
Sixteen student teams from 10 UT institutions competed in the competition.The teams presented their business plan and idea to a high-profile group of venture capitalists, investors and industry experts who judged the entries and announced the winning team during an award reception at the end of the day.