For extraordinary contributions to the advancement of higher education, University of Texas at San Antonio [1] President Ricardo Romo [2] has received the 2013 Clark Kerr Award for Distinguished Leadership in Higher Education [3] from the University of California, Berkeley.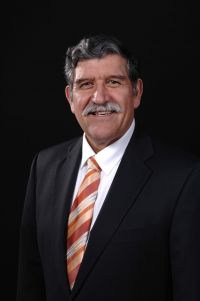 Dr. Ricardo Romo
The award was created in 1968 as a tribute to the leadership and legacy of UC President Emeritus Clark Kerr.
President Romo was recognized for his record of extraordinary achievement in an area of institutional leadership that reflects Kerr's vision for the role of the university in American democracy. In 14 years as president of UTSA, Romo has led in transforming the institution from the status of a local and mainly undergraduate-serving institution to that of a highly competitive general campus with an array of respected professional and doctoral programs.
With more than 30,000 students, including 1,000 foreign students from 90 countries, UTSA now has 25 doctoral programs and supports educational programs and joint research activities in Texas and in many countries around the world. Under Romo's leadership, the university has partnered with both public-sector and private-sector programs, building strong support to studies in the liberal arts, the fine arts, and science and technology. In recognition of its rising reputation and achievements under Romo's leadership, UTSA was one of seven North American universities founded within the last 50 years that were named in the 2012 Times Higher Education's "World's 400 Best."
Read more here [3] .