Body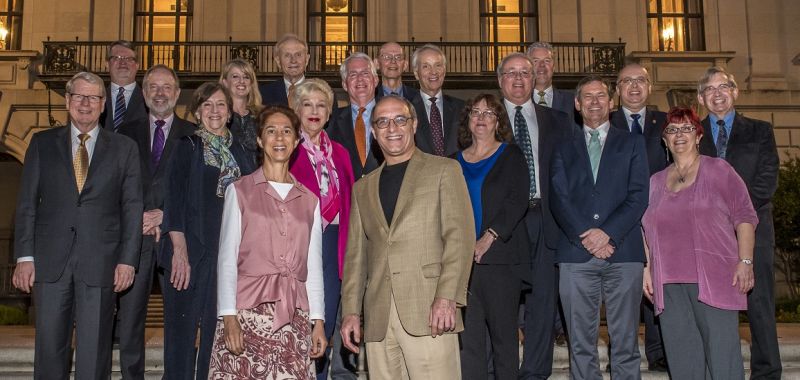 ---
2016 Fellows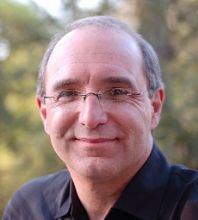 Robert A. Duke, Ph.D.
The University of Texas at Austin
Robert Duke is the Marlene and Morton Meyerson Centennial Professor and Head of Music and Human Learning at The University of Texas at Austin, where he is University Distinguished Teaching Professor, Elizabeth Shatto Massey Distinguished Fellow in Teacher Education, and Director of the Center for Music Learning. He is also directs the psychology of learning program at the Colburn Conservatory of Music in Los Angeles. The most recent recipient of the Friar Centennial Teaching Fellowship at UT, Dr. Duke's research on human learning and behavior spans multiple disciplines, including motor skill learning, cognitive psychology, and neuroscience. His most recent work explores procedural memory consolidation and the analysis of visual gaze in teacher-learner interactions. A former studio musician and public school music teacher, he has worked closely with children at-risk, both in the public schools and through the juvenile justice system. He is the author of Scribe 4 behavior analysis software, and his most recent books are Intelligent Music Teaching: Essays on the Core Principles of Effective Instruction and The Habits of Musicianship, which he co-authored with Jim Byo of Louisiana State University. He co-hosts, with Art Markman and Rebecca McInroy, the weekly public radio program Two Guys on Your Head, produced by KUT Radio in Austin.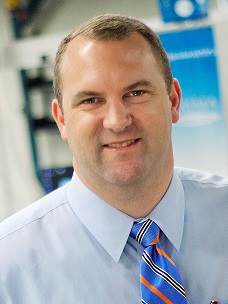 Kevin A. Schug, Ph.D.
The University of Texas at Arlington
Kevin A. Schug is a Professor and the Shimadzu Distinguished Professor of Analytical Chemistry in the Department of Chemistry and Biochemistry at The University of Texas at Arlington (UTA). He received his B.S. degree in Chemistry in 1998 from the College of William and Mary, and his Ph.D. degree in Chemistry from Virginia Tech in 2002 under the supervision of Prof. Harold M. McNair. From 2003-2005, he performed post-doctoral research in the laboratory of Prof. Dr. Wolfgang Lindner at the University of Vienna in Austria. Since joining UTA in 2005, his research has been focused on the theory and application of separation science and mass spectrometry for solving a variety of analytical and physical chemistry problems. Two main research threads are currently pursued with some intertwined aspects: 1) Fundamental studies of chromatographic separations and mass spectrometry ionization mechanisms; and 2) isolation, characterization, and trace analysis of bioactive compounds in complex matrices. He has over 100 peer-reviewed publications and 400 presentations, posters, and invited talks to his group's credit. He has been the primary mentor and research advisor to more than 20 graduate and 50 undergraduate students. Over the course of ten years at UTA, his research and educational efforts have been supported by over a combined $7.5 million from the National Science Foundation, the National Institutes of Health, several small and major corporations, and private philanthropy; he has further contributed to capturing $17.8-Million in development support, which have been used to create the Shimadzu Center for Advanced Analytical Chemistry (www.uta.edu/scaac) and the Shimadzu Institute for Research Technologies at UTA. Dr. Schug has received the 2009 Emerging Leader in Chromatography award given by LCGC magazine, an NSF CAREER award, the 2009 Eli Lilly and Company ACACC Young Investigator Award in Analytical Chemistry, and the 2013 American Chemical Society Division of Analytical Chemistry Young Investigator in Separation Science Award. For his teaching, he received the 2014 University of Texas System Regents' Outstanding Teaching Award and the 2014 UTA College of Science Teaching Excellence Award. He is a member of the Editorial Advisory Board of LCGC Magazine (Advanstar), Analytica Chimica Acta (Elsevier), and the Journal of the American Society for Mass Spectrometry (Springer). He is a Senior Editor for Journal of Separation Science (Wiley).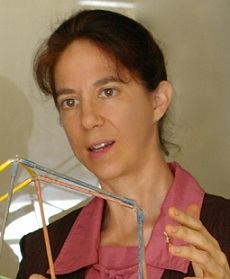 Barbara A. Shipman, Ph.D.
The University of Texas at Arlington
Barbara Shipman is an Associate Professor and Distinguished Teaching Professor at the University of Texas at Arlington, in the Department of Mathematics. She has received support from the National Science Foundation and many teaching awards for her mentoring and creative work in the classroom, including the 2010 Regents' Outstanding Teaching Award from the University of Texas System. Dr. Shipman completed her doctoral studies in mathematics at the University of Arizona, where she initiated the Department's student-led graduate seminar. Before coming to Texas, Dr. Shipman held a three-year position at the University of Rochester in New York. To complement her work at the interface of differential geometry and dynamical systems, Dr. Shipman enjoys rethinking foundational concepts and definitions in new and insightful ways and presenting inspiring, thought-provoking workshops and colloquia to mathematical and general audiences. She is a violinist and violist, spends active time outdoors, and enjoys learning more about plants, animals, and geology.
2015 Fellows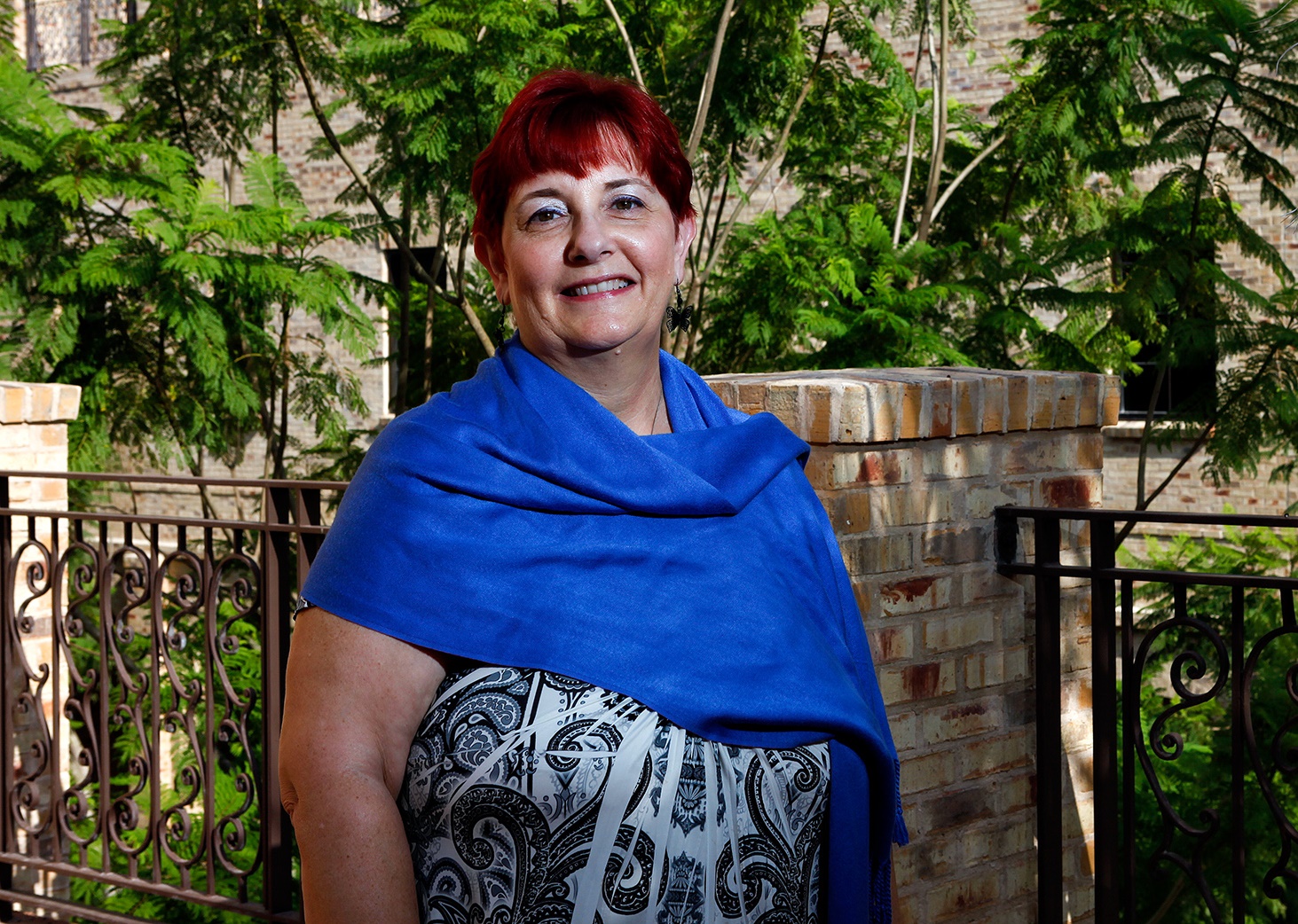 Diana Dominguez, Ph.D.
The University of Texas at Brownsville
Diana Dominguez is an Associate Professor of English at the University of Texas at Brownsville, where she teaches primarily ancient to medieval literature, women's literature, sophomore introduction to literature, and creative writing. Her research interests include medieval women's writing, children's and young adult literature (especially early 20th century series fiction for girls), gender issues in popular culture (especially film and television), and the scholarship of teaching and learning, with a focus on technology supported teaching. She is a 2014 recipient of the UT System Regents' Outstanding Teaching Award.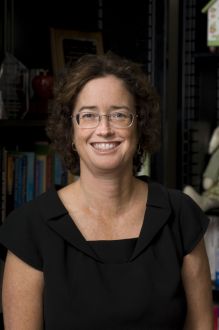 Mary McNaughton-Cassill, Ph.D.
The University of Texas at San Antonio
Dr. McNaughton-Cassill received her Ph.D. in Clinical Psychology from the UCSD/SDSU Joint Clinical Doctoral program in San Diego. She is currently a professor of Psychology at the University of Texas at San Antonio. The courses she teaches include Abnormal Psychology, Theories of Learning, Psychology and Health, Physiological Psychology and Stress Management. In her 20 years at UTSA, she has also served as the Associate Dean of Undergraduate Affairs, and the Interim Director of the Teaching and Learning Center and is currently the Co-Chair of the UTSA Distinguished Teaching Academy. Awards she has won include the Chancellor's Council Teaching Award, the UTSA Student Government Distinguished Faculty Award, the Honor's College Outstanding Mentorship Award, the Howe Service to Students Award and the UT Regents' Outstanding Teaching Award. She does research on stress management, has published in a variety of academic journals, and written a book about coping with stress in the modern world entitled "Mind The Gap". Recently, she has been working with Veteran students to determine how the University could ease their transition to Academia, and chairing a faculty committee charged with finding ways to increase faculty awareness of student mental health issues. She also advises the Student Psychology Club, and speaks to student groups across campus on how to manage stress and succeed in college. She is married to UTSA Biology Professor Aaron Cassill, and has 21 year-old twin daughters who attend UT Austin.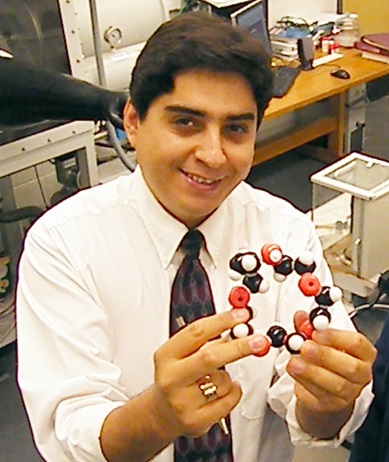 Juan Noveron, Ph.D.
The University of Texas at El Paso
Dr. Juan C. Noveron is an Associate Professor of Chemistry at The University of Texas at El Paso. He received a Bachelor of Arts in Chemistry from California State University Long Beach and a Ph.D. in Chemistry from the University of California Santa Cruz, where he worked under the mentorship of Professors Marco Lopez and Pradip K. Mascharak, respectively. Afterwards, he received an NIH Postdoctoral Fellowship and worked at the University of Utah under the mentorship of Professor Peter J. Stang. He joined the Department of Chemistry at UT El Paso in 2003 and established a research and education program in self-organizing molecular materials with applications in medicine and sustainable energy and water. He has received numerous grant awards and the most notable are the Lizanell & Colbert Coldwell Foundation award in 2005, the ACS-PRF award in 2006, NSF CAREER award in 2008, the NSF MRI in 2009, the USDA HSI award in 2011, the NSF PREM award in 2012, and the USDA STRENGTH award in 2014, totaling nearly ten million dollars. He serves in various campus-wide committees such as the Intellectual Property Committee, the Student Affairs Committee, the UTEP Quality Enhancement Plan Development Team, and Co-chairs the University Honors Implementation Committee as a Provost's Faculty Fellow. Dr. Noveron was an inaugural winner of the UT System Regents' Outstanding Teaching Award in 2009.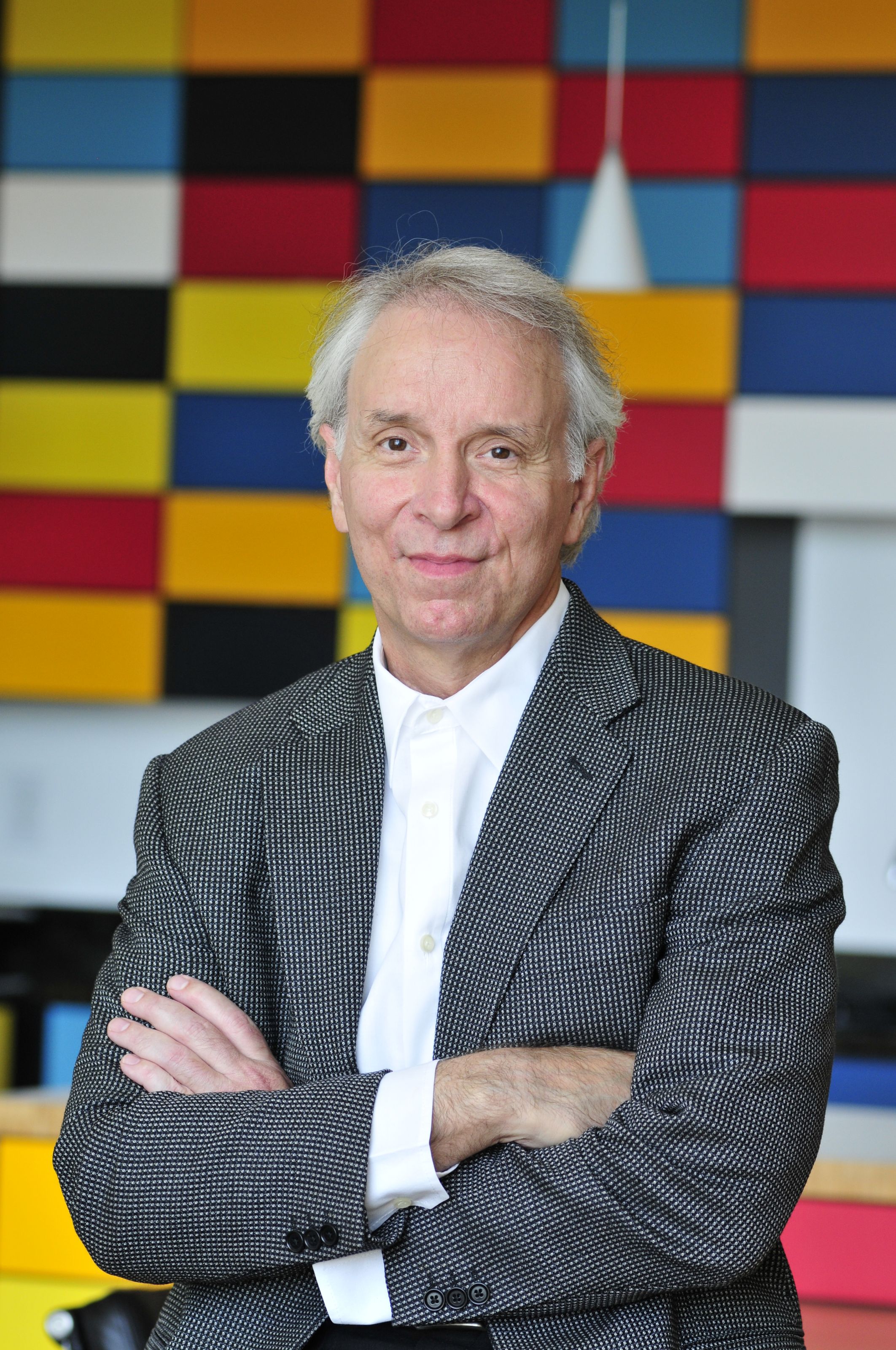 Larry Speck, FAIA
The University of Texas at Austin
Larry Speck has been a faculty member at UT Austin since 1975, and served as Dean of the School of Architecture 1992-2001. His professional work includes such Texas landmarks as Austin Bergstrom International Airport, Austin Convention Center (both phases) and the architecture for Discovery Green, a twelve-acre park in downtown Houston. Over the last 25 years his design work has won over 100 national, regional and local design awards. He has authored three books and has edited or co-edited four publications. He is a Fellow in the American Institute of Architects and served as chair of the jury to select fellows in 2005. He has also served on the Architectural Advisory Board for the U. S. State Department Overseas Building Operations, as a National Peer Reviewer for the U. S. General Services Administration Design Excellence Program, and on the boards of national environmental groups such as Greenguard Environmental Institute and Air Quality Sciences. Larry has received 19 University-wide teaching or service awards at UT Austin. He is also the 2011 recipient of the ACSA/AIA Topaz Medallion given to one individual in North America each year in recognition of their contribution to excellence in architectural education.
2014 Fellows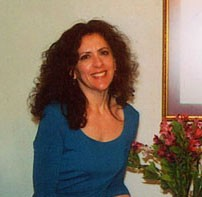 Sophia Andres, Ph.D.
The University of Texas of the Permian Basin
Sophia Andres, Ph.D., is Professor of English and Kathlyn Cosper Dunagan Professor in the Humanities at The University of Texas of the Permian Basin where she teaches Romantic, Victorian, Modern and Postmodern British fiction, Literature and Art, and Literature and Mythology. Through the years, she has demonstrated leadership in education, fostered classroom innovation and promoted interdisciplinary educational perspectives. Dr. Andres has been distinguished and honored for her outstanding teaching and scholarship with numerous local and state awards. She is the author of The Pre-Raphaelite Art of the Victorian Novel: Narrative Challenges to Visual Gendered Boundaries and numerous articles and book chapters. Currently she is working on two books, tentatively titled, "Poetry in Painting: The Lyrical Voice of Pre-Raphaelite Paintings" and the "Pre-Raphaelite Phantoms in the Modern Novel."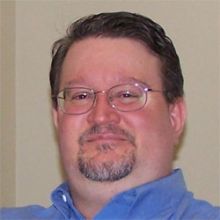 Neil Gray, Ph.D.
The University of Texas at Tyler
Neil Gray, Ph.D., received his B.S. in Chemistry from The University of Texas at Tyler in 1990 and his Ph.D. in Chemistry from Texas A&M University in 1994. After completing a Department of Energy Postdoctoral Fellowship at Los Alamos National Laboratory, he joined the faculty at UT Tyler. Dr. Gray currently serves as Professor and Chair of the Department of Chemistry and Biochemistry. He is a recipient of numerous teaching awards, including The Piper Professorship for Excellence in Teaching and the Chancellor's Council Outstanding Teaching Award. Dr. Gray serves as co-director for the UTeach program at UT Tyler which is dedicated to preparing high quality STEM teachers. His research interests are in the areas of nanoparticles, polymer surface modification, medicinal chemistry, and chemical education.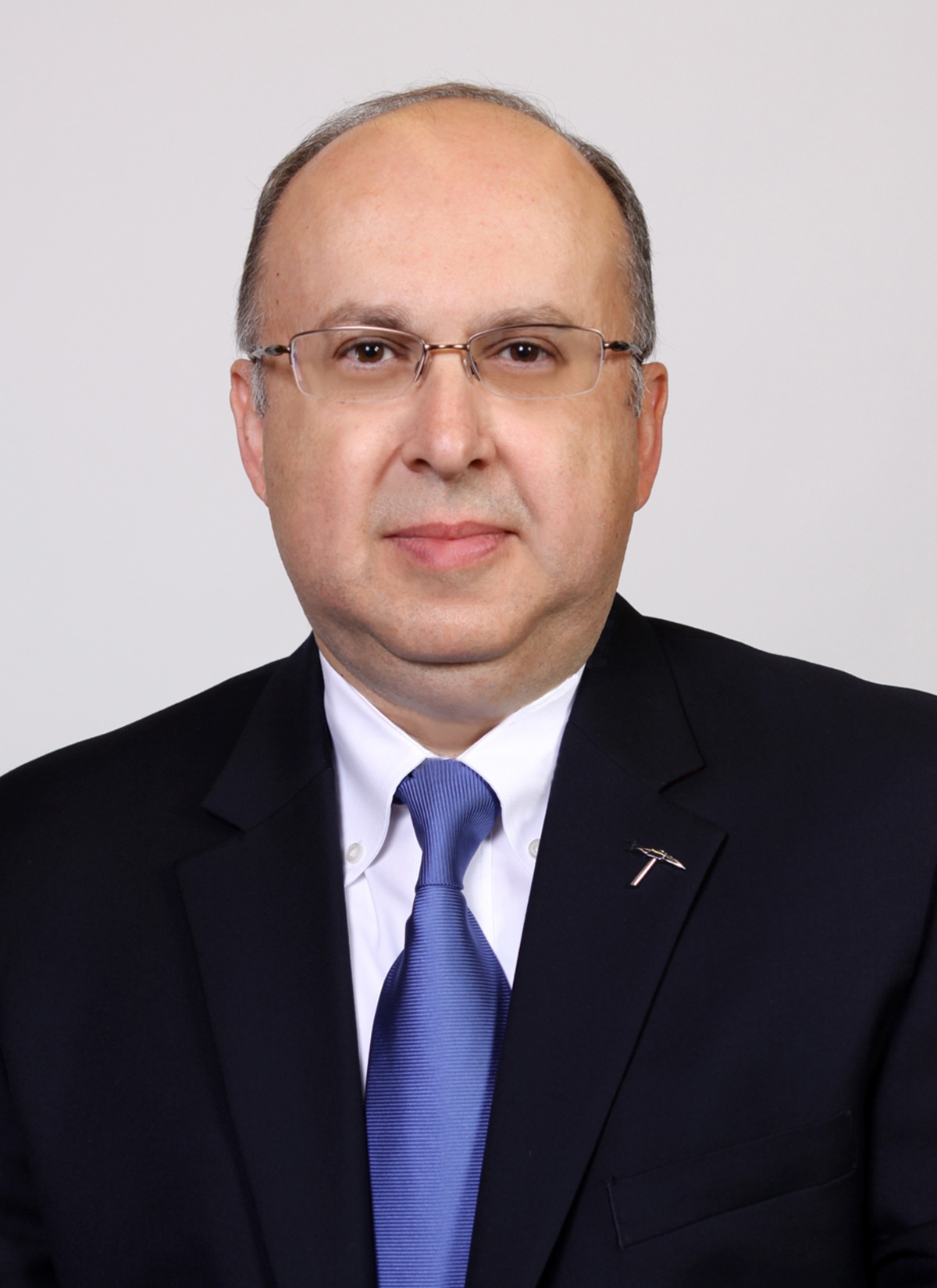 John Hadjimarcou, Ph.D.
The University of Texas at El Paso
John Hadjimarcou, Ph.D., is Professor of Marketing and Chair of the Department of Marketing and Management at The University of Texas at El Paso. Dr. Hadjimarcou currently holds the Frank and Wilma Hanley Endowed Professorship in Business Administration. He is a recipient of The University of Texas at El Paso Faculty Achievement Award for Teaching, the University's highest teaching honor and has been twice recognized as an Outstanding Teacher in the Department of Marketing and Management. Additionally, Dr. Hadjimarcou served as a Center for Excellence in Teaching and Learning (CETaL) Fellow twice over the last 10 years and has coordinated the University-wide faculty development seminar for two years. Dr. Hadjimarcou has received multiple "College Outstanding Research Article" and "Department Best Paper" awards. His main research interests are in international marketing strategy and cross-cultural consumer behavior. Several of his papers appeared or are forthcoming in mainstream marketing and international business journals. He currently serves on the editorial board of Psychology & Marketing.

Kenneth Roemer, Ph.D.
The University of Texas at Arlington
Kenneth M. Roemer, Ph.D., is a Piper Professor of 2011, Distinguished Teaching Professor, and Distinguished Scholar Professor at The University of Texas at Arlington. Dr. Roemer has received four grants from the National Endowment for the Humanities to direct Summer Seminars and has been a Japan Society for the Promotion of Science Fellow and a Visiting Professor in Japan. In addition, Dr. Roemer has been a guest lecturer at Harvard University and has lectured at twelve universities in Japan and in various cities around the world, including cities in Italy, Brazil, Ireland, Canada, Austria, and Turkey. He has been Managing Editor of American Literary Realism (ALR) and Assistant Editor of American Quarterly and has served on the Advisory Board of PMLA and the Editorial Board of American Literature. He has published three books on Native American literature and four books on utopian literature, including The Obsolete Necessity: America in Utopian Writings, which was nominated for a Pulitzer in American History. For nineteen years he has been a Faculty Advisor for the Native American Students Association at UT Arlington.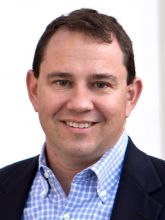 Michael Webber, Ph.D.
The University of Texas at Austin
Michael E. Webber, Ph.D. is the Deputy Director of the Energy Institute, Co-Director of the Clean Energy Incubator, Josey Centennial Fellow in Energy Resources, and Associate Professor of Mechanical Engineering at The University of Texas at Austin. In this capacity, Dr. Webber trains the next generation of energy leaders through research and education at the convergence of engineering, policy, and commercialization. He has authored more than 200 publications, holds four patents, and serves on the advisory board for Scientific American. His television special Energy at the Movies is currently in national syndication on PBS stations, and his massive open online course (MOOC) "Energy 101" launched globally in September 2013 to over 42,000 students. Dr. Webber holds a B.S. and B.A. from UT Austin, and an M.S. and Ph.D. in Mechanical Engineering from Stanford University. He was honored as an American Fellow of the German Marshall Fund, an AT&T Industrial Ecology Fellow, and on three separate occasions by The University of Texas for exceptional teaching.
2013 Fellows
Beth Brunk-Chavez, Ph.D.
The University of Texas at El Paso
Beth Brunk-Chavez, Ph.D., is an Associate Professor of Rhetoric and Writing Studies at The University of Texas at El Paso. Dr. Brunk-Chavez has worked as an Associate Dean in the College of Liberal Arts for three years. One of the primary responsibilities in this role is directing the Bachelor of Multidisciplinary Studies and the online Finish@UT program, which enable students to complete their degree. Dr. Brunk-Chavez also works with students beginning their college experience as the Director of First-Year Composition for the last five years. In 2012, the First-Year Composition program was recognized with a Conference on College Composition and Communication Certificate of Excellence. She has served on a variety of national committees and as Assistant Chair of the College Section Steering Committee for the National Council of Teachers of English. Her teaching, research, and publications are related to writing program administration, evaluation and assessment, teaching writing with technology, and professional development. She lives in El Paso, Texas, with her husband, Eddie, and their two sons, Jackson and Carter.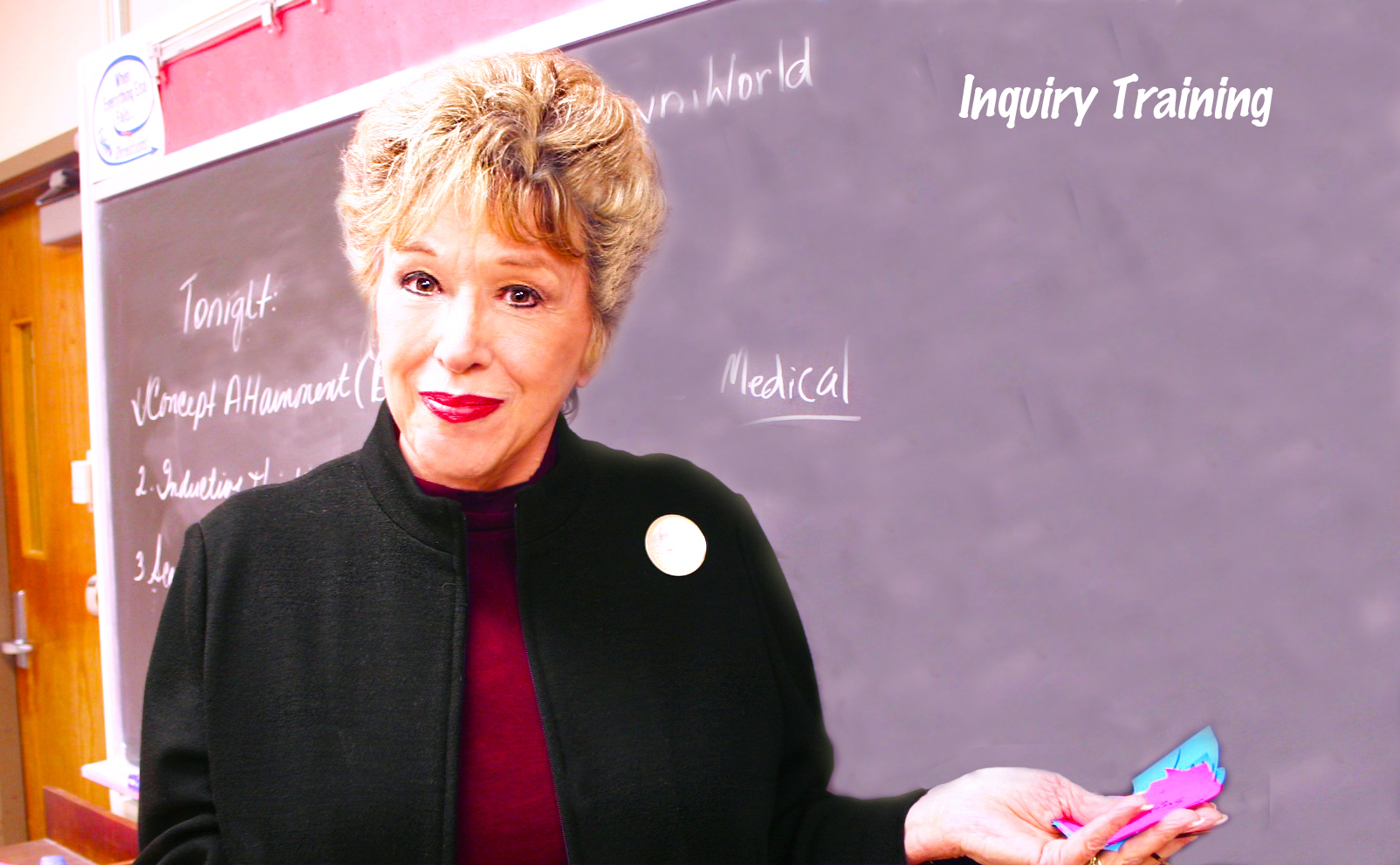 Mary Lynn Crow, Ph.D.
The University of Texas at Arlington
Mary Lynn Crow, Ph.D., is an inaugural winner of the UT System Regents' Outstanding Teaching Award, member of The University of Texas at Arlington's Academy of Distinguished Teachers, and a Piper Professor of Texas. She is a Professor of Education, directs the counseling program, teaches courses in educational and developmental psychology to future teachers, and provides instructional support to teaching assistants and faculty members. She was founding Director of UT Arlington's Faculty Development Resource Center, the first center in Texas and one of the first five in the country devoted to improving instruction at the university level. She also was the first Executive Director of the Professional and Organizational Development Network in Higher Education, composed of leaders of instructional development centers at universities across the country. Before UT Arlington, she was a teacher and counselor in Texas public schools and was the Romper Room Teacher on the International Television Kindergarten. She maintains a private practice of psychology.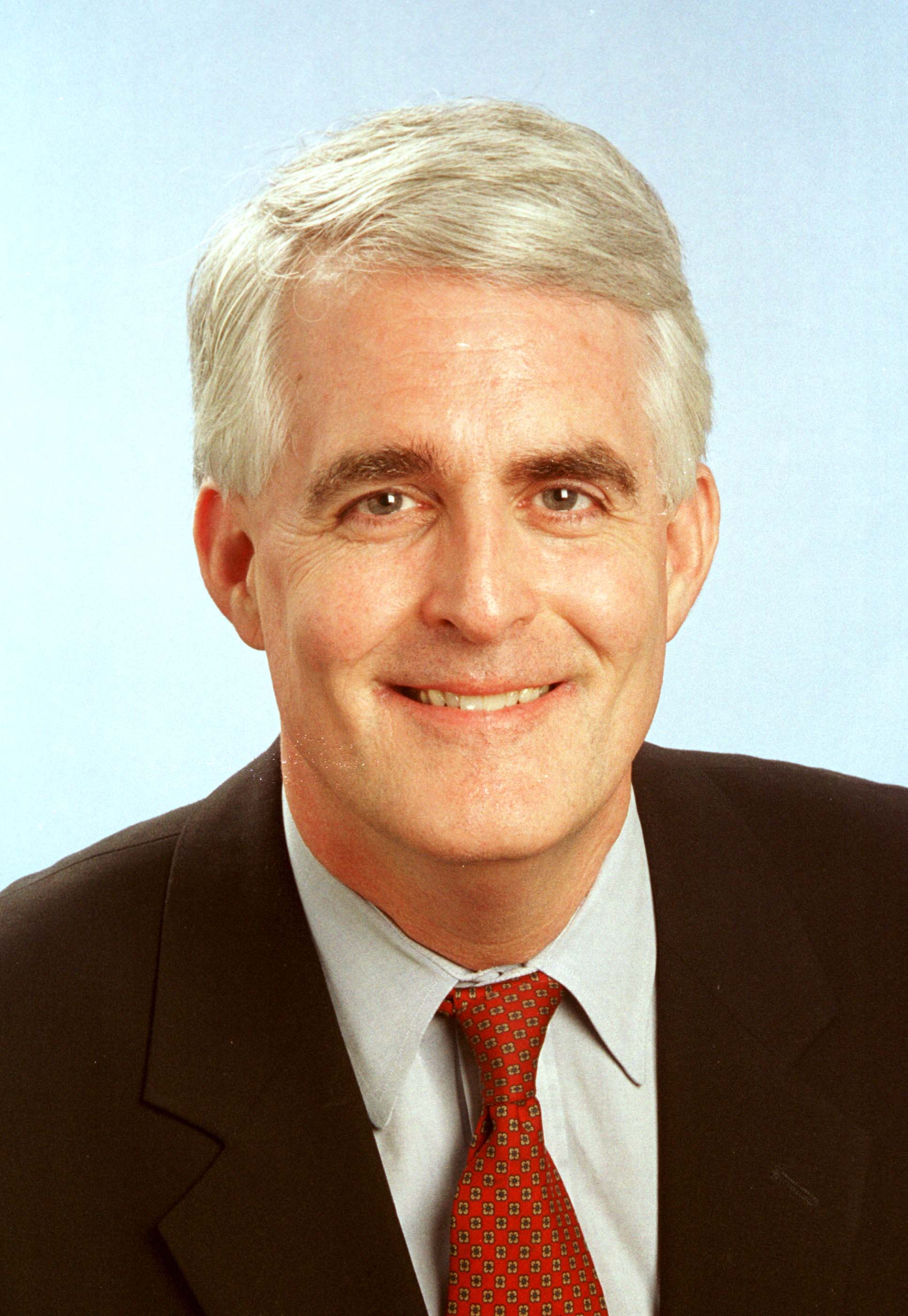 John A. Daly, Ph.D.
The University of Texas at Austin
John Daly, Ph.D., is the Liddell Centennial Professor of Communication, the TCB Professor of Management, and University Distinguished Teaching Professor at The University of Texas at Austin. He teaches undergraduate and graduate classes on Interpersonal Communication and Advocacy. Among his instructional responsibilities is teaching a UT System-wide course as part of the Archer Program. He has won every major undergraduate teaching award at UT Austin and has also been recognized by the UT System for his teaching. He has served as the President of the National Communication Association, the largest association of scholars and teachers of communication in the world. Dr. Daly has published numerous scholarly articles and produced more than a dozen books, most recently Advocacy: Influencing Others and Championing Ideas (Yale, 2012). For his scholarly work he has been recognized as a Fellow of both the National Communication Association and the International Communication Association.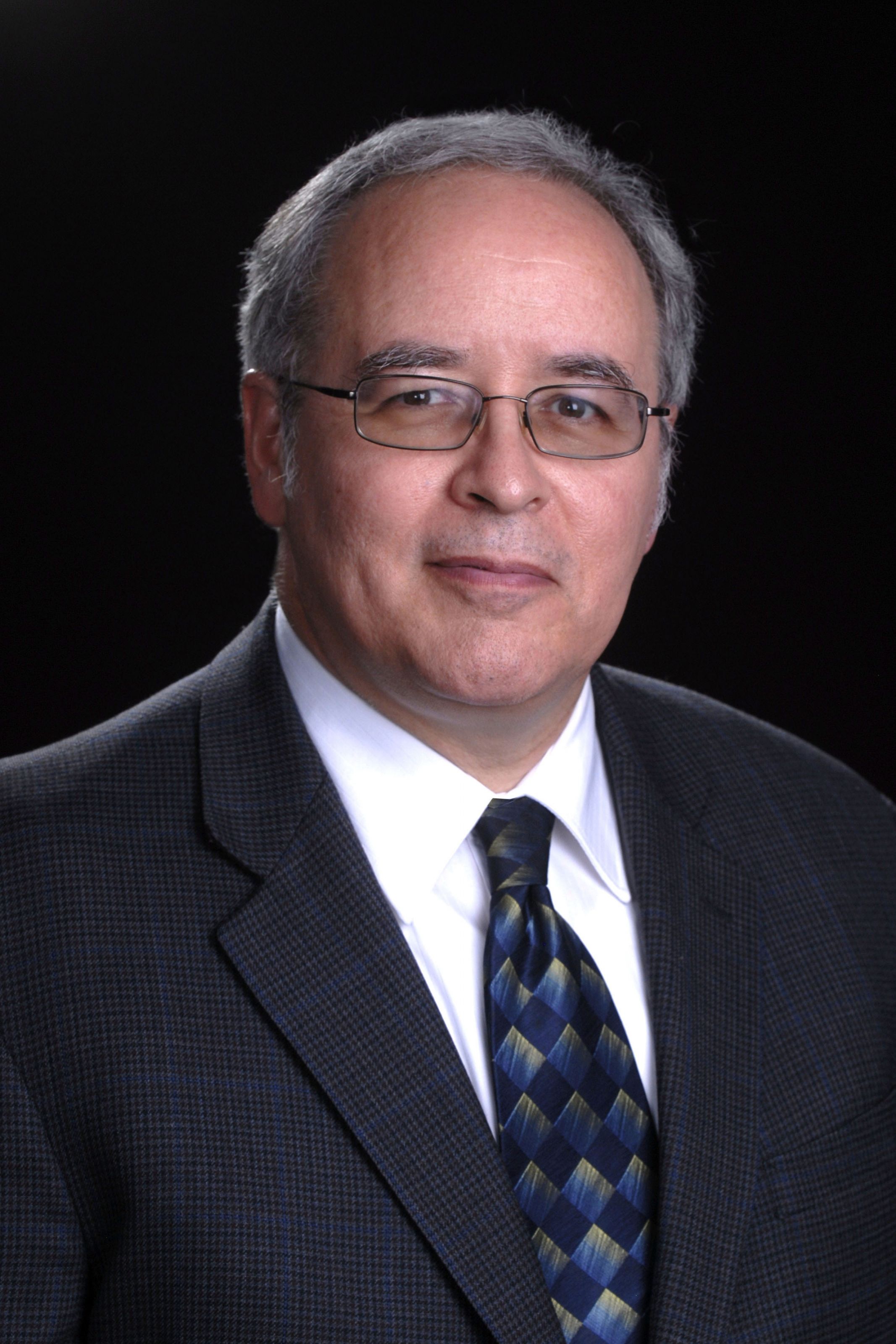 Patrick J. Davis, Ph.D.
The University of Texas at Austin
Patrick Davis, Ph.D., serves as Professor of Medicinal Chemistry and as Senior Associate Dean for Academic Affairs in the College of Pharmacy at The University of Texas at Austin. His research interests focus on two areas: drug metabolism and the impact of technology on professional education. Dr. Davis currently teaches required and elective courses in the Doctor of Pharmacy Program that focus on infectious diseases, drug metabolism, pharmacogenomics, and academic preparation. At the freshman level, Dr. Davis teaches a Signature Course on "Twelve Diseases that Changed the World" and co-teaches a course on professional identity formation as part of the system-wide Transformation in Medical Education (TIME) initiative. He is deeply engaged in campus-wide efforts related to educational technology and transforming teaching and learning, and has had extensive involvement in faculty governance. At the national level, Dr. Davis serves on accreditation site teams to evaluate pharmacy programs, and served as Chair of the Section of Chemistry at the American Association of Colleges of Pharmacy.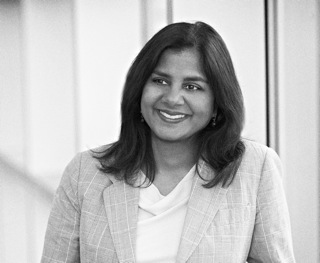 Sheila Amin Gutiérrez de Piñeres, Ph.D.
The University of Texas at Dallas
Sheila Amin Gutiérrez de Piñeres, Ph.D., is Professor of Economics and Political Economy and the Mary McDermott Cook Distinguished Chair for Undergraduate Education and Research at The University of Texas at Dallas. In 2010, she became Dean of Undergraduate Education and received the UT System Regents' Outstanding Teaching Award. At UT Dallas, Dr. Piñeres has led university-wide initiatives including the Comet Connection, the redesign of the first-year experience, strategic planning for undergraduate education, expansion of student success programs and undergraduate research. In 2011-12, she was hosted by University of Central Florida as an American Council of Education Fellow. Her research focuses on Latin American development, and her current book project is Beyond State Capacity: Library Parks in Marginalized Urban Areas in Colombia. Dr. Piñeres received her Ph.D. in economics from Duke University in 1992. She joined UT Dallas in 1996. Previously, she was a faculty member at the University of Arkansas.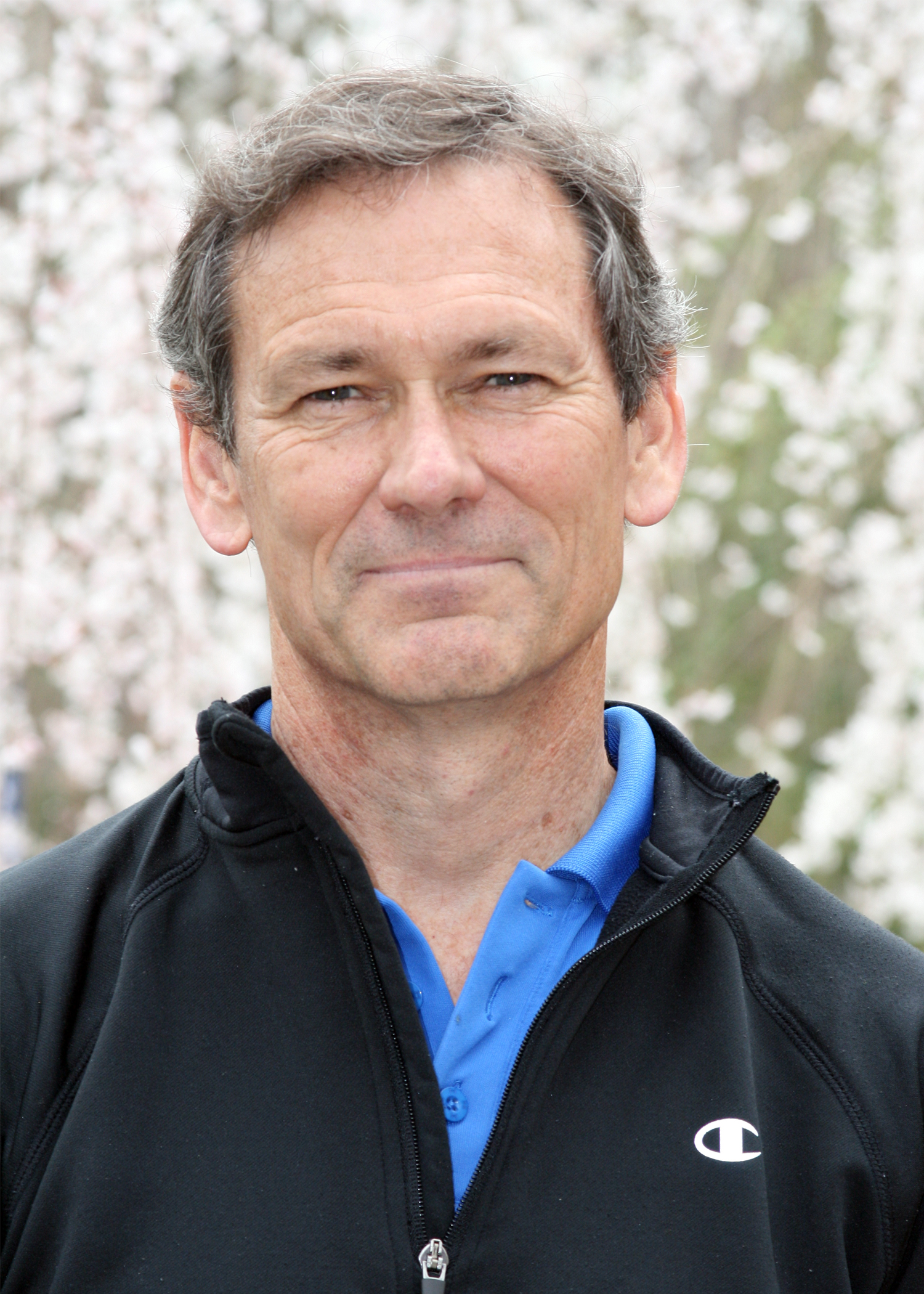 Brent L. Iverson, Ph.D.
The University of Texas at Austin
Brent L. Iverson, Ph.D., the W.J. and V.M. Raymer Professor and a Distinguished Teaching Professor, is the chairman of the Department of Chemistry and Biochemistry and a member of the Institute for Cellular and Molecular Biology at The University of Texas at Austin. He attended Stanford University, and then received a Ph.D. in Chemistry from the California Institute of Technology. Following postdoctoral work at the Scripps Research Institute in La Jolla, he began teaching at UT Austin in 1990. Dr. Iverson has taught more than 12,000 students, usually in the large sophomore organic chemistry classes. Dr. Iverson's research spans the interface between chemistry and biology with special emphasis on DNA-binding molecules as well as developing new technologies for engineering therapeutic proteins. Dr. Iverson is an inventor on eighteen issued patents and is a successful textbook author. He is an avid runner and enjoys underwater photography.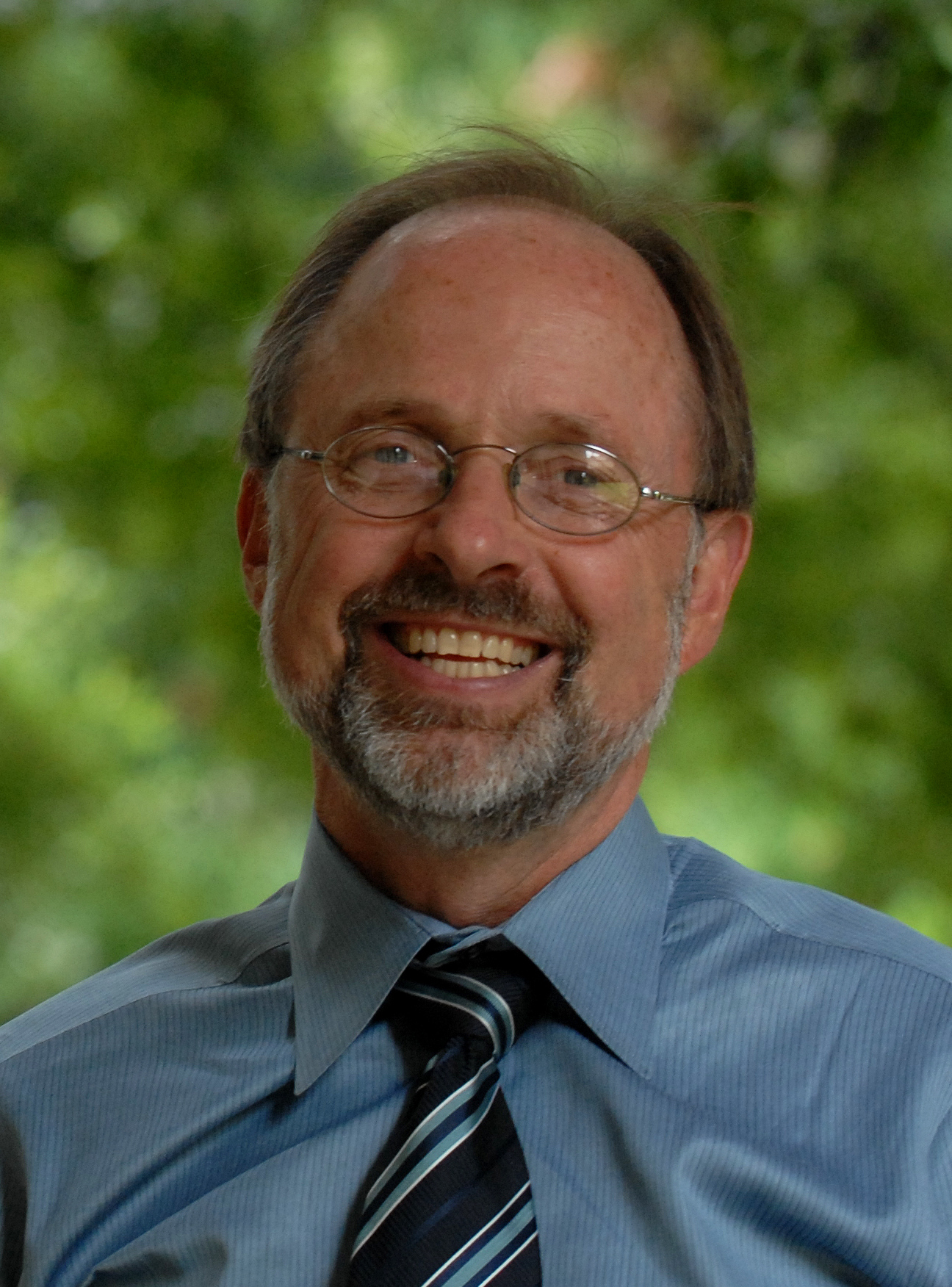 Robert A. Prentice, J.D.
The University of Texas at Austin
Robert Prentice, J.D., has taught business law and business ethics at the McCombs School of Business at The University of Texas at Austin for thirty-three years. He is the Ed and Molly Smith Professor of Business Law, Chair of the Business, Government & Society Department, faculty director of the Business Honors Program, and director of the Ethics Unwrapped ethics video series. He has published several textbooks and approximately seventy articles on business law and business ethics. Professor Prentice has received approximately fifty teaching awards, and is an inaugural member of UT Austin's Academy of Distinguished Teachers and a recipient of the UT System Regents' Outstanding Teaching Award. He is married to the wonderful Sharon Dunn and has two great daughters, Indy and Kira.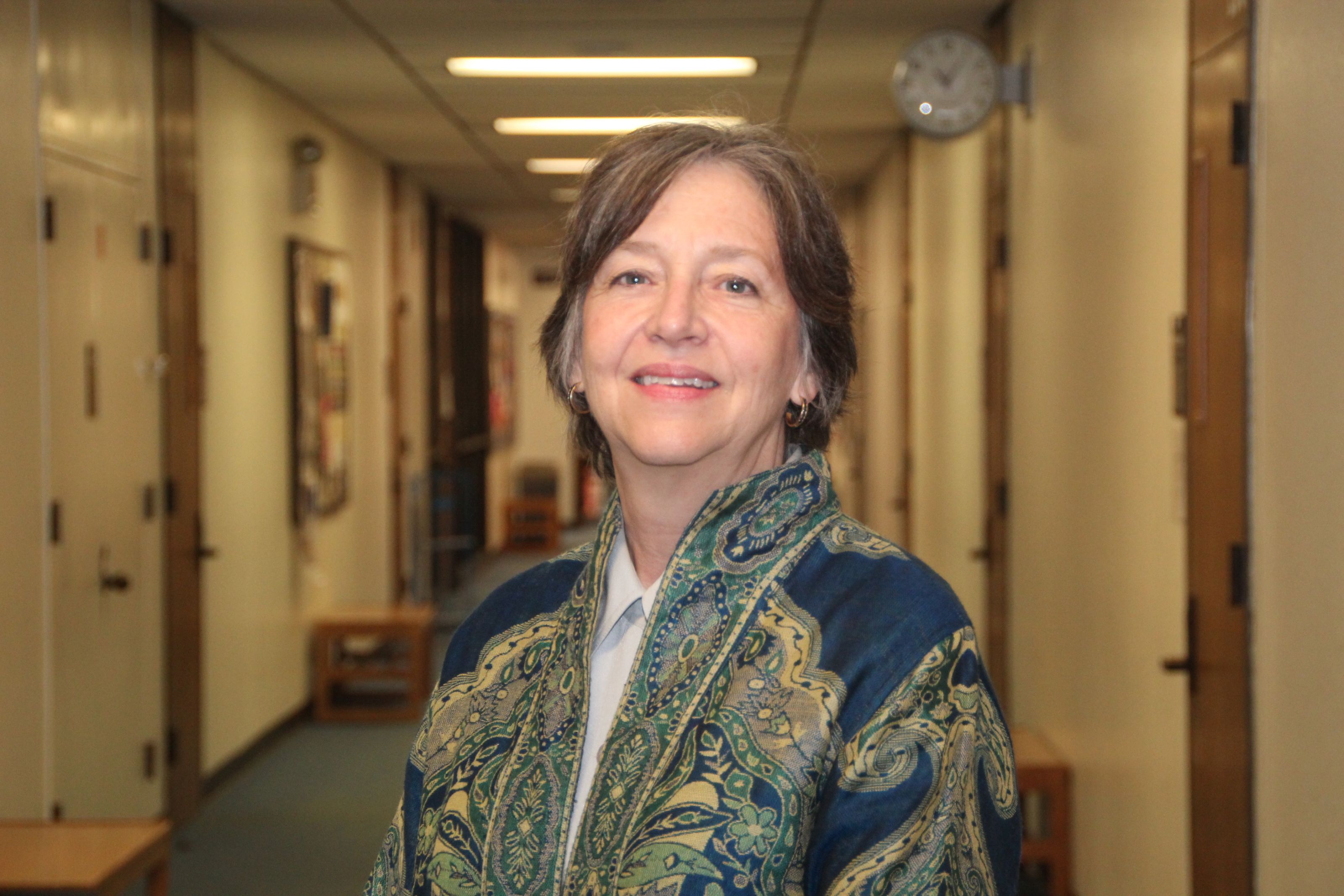 Catherine E. Ross, Ph.D.
The University of Texas at Tyler
After more than a decade teaching seventh through twelfth grade English in independent schools in Texas and Michigan, Catherine Ross earned a Ph.D. in English at The University of Texas at Austin in 1998. At UT Austin she served as one of the first Assistant Directors of the Division of Rhetoric and Composition and won UT Austin's Outstanding Doctoral Dissertation Award for her study of the relationships between people of science and letters in the long eighteenth century. This research launched her interest in interdisciplinary studies, Romantic polymathy, and the historical effects of curricula and pedagogy upon writers and other public figures. In 1998, Dr. Ross joined the faculty at The University of Texas at Tyler, where she is Coordinator of Undergraduate English and a teacher of British Literature, Literature and Science, and College Writing. Presently at work on a book entitled British Learning, 1760-1830, Dr. Ross has also published on Wordsworth, Coleridge, Robert Browning, and the educational prose of the Romantic Period.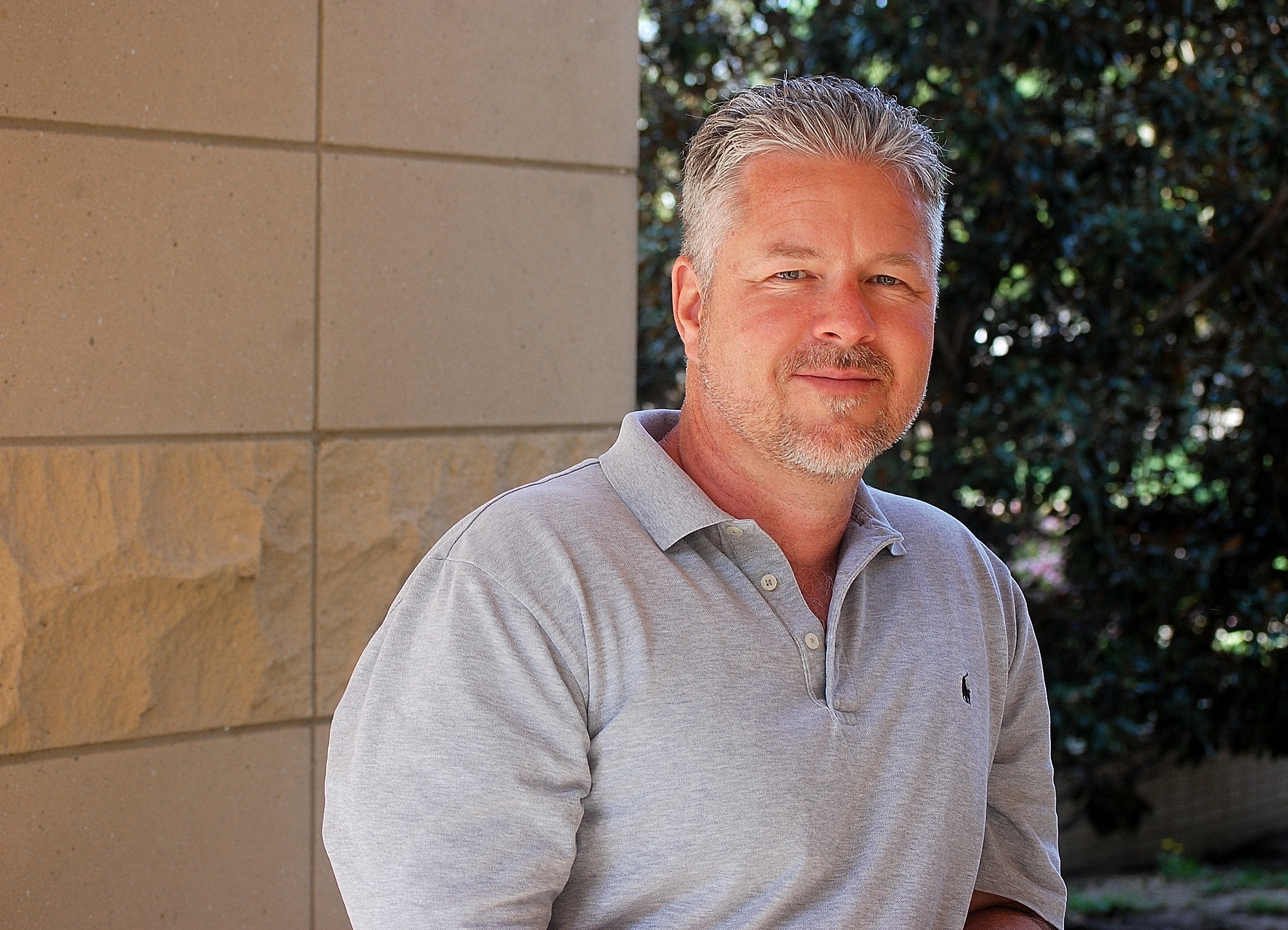 John W. Sibert, Ph.D.
The University of Texas at Dallas
John Sibert, Ph.D., obtained his bachelor's degree in chemistry from the University of South Florida and Ph.D. from The University of Texas at Austin under the direction of Professor Jonathan Sessler. He was then awarded a National Institutes of Health Post-Doctoral Fellowship with Professor Brian Hoffman at Northwestern University. He is currently an Associate Professor of Chemistry at The University of Texas at Dallas with research interests that lie in the area of molecular architecture, designing and building new molecules for applications that span from medicine to environmental science to advanced new materials. He is an author, inventor and award-winning teacher with an educational emphasis on engaging learners in innovative methods centered around curiosity and discovery. He co-wrote UT-Dallas' campus-wide education plan titled "Gateways to Excellence in Math and Science" (GEMS) and has appeared as an on-camera science advisor for ABC and CBS News.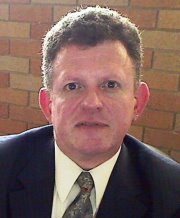 David J. Silva, Ph.D.
The University of Texas at Arlington
David J. Silva, Ph.D., received his bachelor's degree in Linguistics from Harvard University and his M.A. and Ph.D. in Linguistics from Cornell University. Since joining The University of Texas at Arlington faculty in 1993, he has served as undergraduate and graduate advisor, Director of the Program in Linguistics (2000-2003), and founding Chair of the Department of Linguistics and the Teaching of English to Speakers of Other Languages (2003-2007). He has conducted research on phonetic variation and sociolinguistics, examining these phenomena in Korean and Portuguese. His work has been supported by the Fulbright Foundation, the Korea Foundation, and the Academy of Korean Studies. Named to UT Arlington's Academy of Distinguished Teachers in 2006, Dr. Silva was an inaugural winner of the UT System Regents' Outstanding Teaching Award. During his tenure as Vice Provost for Academic Affairs (2007-2013), he oversaw a number of campus programs, including UT Arlington's Active Learning initiative. He now serves as UT Arlington's Vice Provost for Faculty Affairs.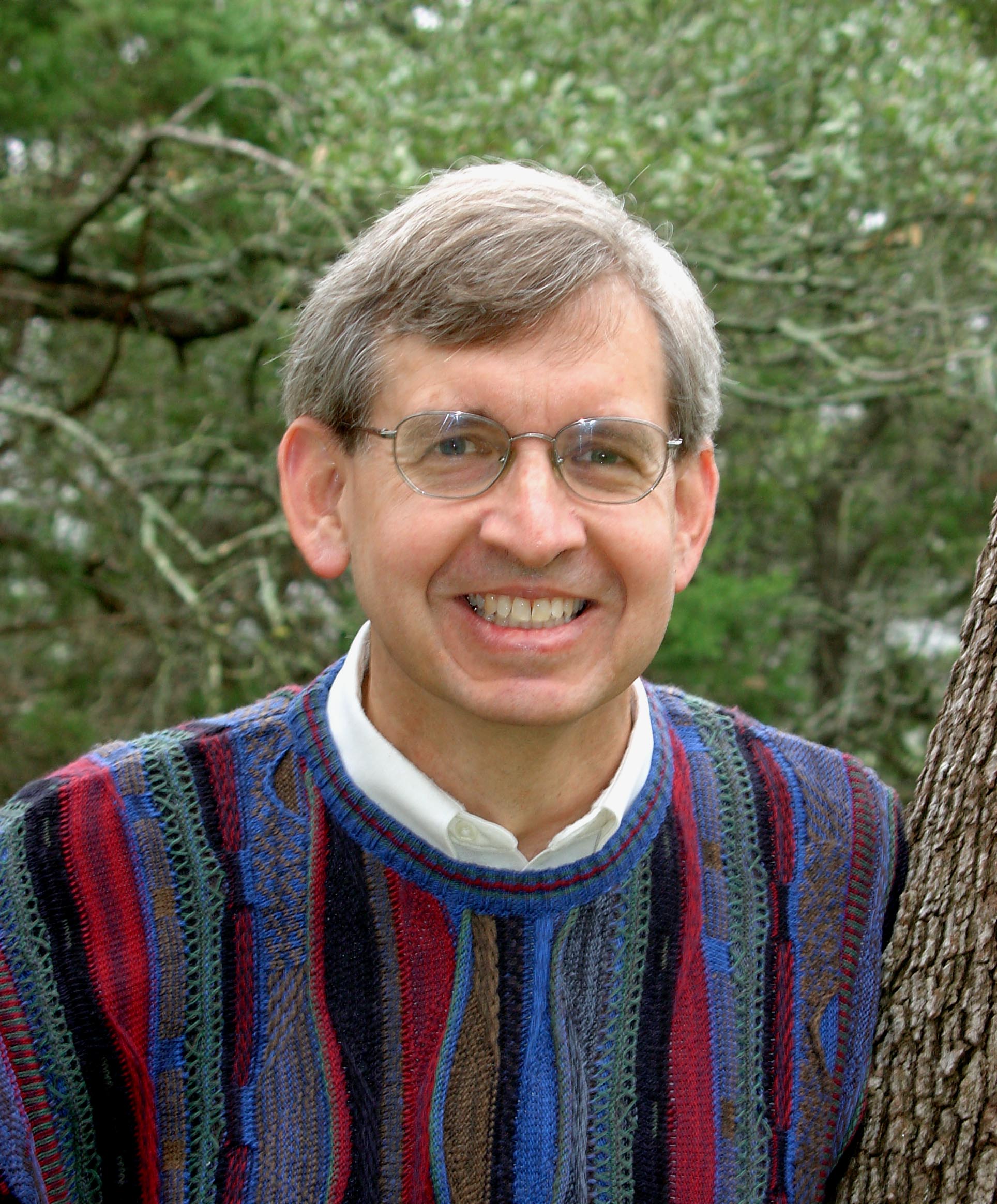 Michael Starbird, Ph.D.
The University of Texas at Austin
Michael Starbird, Ph.D., is a University Distinguished Teaching Professor of Mathematics at The University of Texas at Austin. He has been at UT Austin his entire career except for leaves to the Institute for Advanced Study in Princeton, New Jersey, and the Jet Propulsion Laboratory in Pasadena, California. Dr. Starbird has received more than a dozen teaching awards, including the Mathematical Association of America's 2007 national teaching award, the Minnie Stevens Piper Professor award, the UT System Regents' Outstanding Teaching Award, and most of UT Austin's teaching awards. He has produced DVD courses for The Teaching Company in the Great Courses Series on calculus, statistics, probability, geometry, and the joy of thinking. He has given hundreds of lectures and workshops. Dr. Starbird has co-authored several books including inquiry-based learning textbooks and three books with co-author Edward Burger: The Heart of Mathematics: An invitation to effective thinking; Coincidences, Chaos, and All That Math Jazz: Making Light of Weighty Ideas; and The 5 Elements of Effective Thinking.
James W. Vick, Ph.D.
The University of Texas at Austin
At the heart of Jim Vick's approach to teaching is a fundamental desire to connect with other people, to understand their ideas and concerns, and to use whatever knowledge and talent he has to help them discover new and fascinating things about the world around us. This can be traced to the influence of his parents who were both professors. His forty-three years on The University of Texas at Austin campus have included eleven years as associate dean and sixteen years as Vice President for Student Affairs, but they have not kept him out of the classroom. The connections he has built with students have produced an extensive international network. This semester Dr. Vick is teaching two of his favorite courses: a large section of calculus, primarily for science and engineering students, and a special math class for the Plan II Honors Program. The students are predominately freshmen, so he can stay in contact with them as they continue their work on campus. In his free time, Dr. Vick enjoys traveling, cooking, playing tennis, and writing poems. With his wife Niki, he has hiked extensively in the U.S., Europe, and South America. He aspires to become a better banjo player and to write a second novel.